The past four to five years have seen a tremendous rise in Women's cricket. The 2020 T20 World Cup Final between India and Australia in Melbourne saw an attendance of 86,174 which set the record for the largest crowd for a women's sporting event in Australia and the highest crowd figure for a women's cricket match globally.
The Women's Big Bash League and the Kia Super League also have seen a lot of growth and have contributed towards the development of players. Seeing this success and growth of Women's cricket several crickets- male and female have come out with an opinion to start Women's IPL. The Men's IPL is the greatest league around and the biggest platform for players to showcase their talent. There are hopes that Women's IPL would do the same for female cricketers.
In a podcast hosted by Red Bull, Ben Stokes was in support of the introduction of Women's IPL teams associated with the respective franchises just like the BBL.
Ben Stokes calls for equality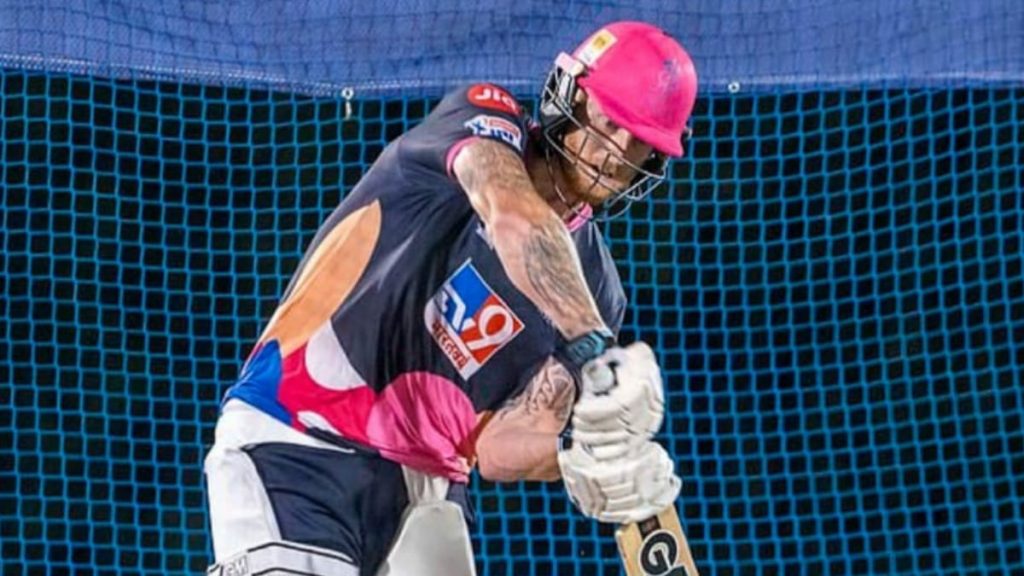 "Yes, I think of where the women's game has gone to especially over the last four to five years, it has gone from strength to strength and it's great how it is filtering into the men's game in terms of [parallel] competitions and things like that, I'm very hopeful there'll be a women's franchise side associated with every men's franchise side. To be able to grow the women's game even bigger, what better place to do it than out here in India?" said the England and Rajasthan all-rounder Ben Stokes.
Indian batsman and the captain of Punjab Kings KL Rahul too came out in agreement of Ben Stokes said.
"I totally agree with Ben. I have been following the Indian women's team for a few years now and the kind of performances they have been putting up in the last three-four years is amazing. I have seen a lot of young players coming through, a lot of them from Karnataka who always used to practice with us as junior cricketers. Great to see how they are playing. Would love to see Punjab Kings women's team as well," KL Rahul added.
Currently, BCCI hosts a Women's T20 challenge which considers three teams Trailblazers, Supernovas, and Velocity. The tournament takes place during the playoffs of IPL where each team plays against each other and the top 2 sides play the final. There is no official announcement made regarding the 2021 Women's T20 Challenge.
Smriti Mandhana who has been a part of Women's Big Bash as well as the Kia Super League also voiced her opinion explaining the growth of women's cricket and the possibilities of more expansion. "I think so, given the kind of performance [we have had] over the last three-four years," said Mandhana when asked about the expansion of the Women's T20 Challenge.
Adding to that, she also pointed out the fact that how Women's IPL would help youngsters grow and provide them the right platform.
"IPL is all about youngsters and if you look at the current team, the average age is around 23-24. Shows a lot of youngsters coming through. The IPL is definitely going to boost women's cricket and get that confidence in youngsters, which we have seen in men's cricket where people who are making their debut, you can't feel that they are nervous. IPL has had a huge impact in that regard, which will really help women's cricket as well. I feel it's the right time to start, if we really want to grow women's cricket especially in India, I think it's the right time to start women's IPL," said Mandhana.
Heather Knight echoes Ben Stokes comments on Women's IPL
Heather Knight who recently won the Big Bash League with Sydney Thunder and also a two-time champion of Kia Super League was in awe when heard the comments of Ben Stokes. She quoted, "It was awesome to see Stokesy talk about the women's IPL, the more allies we have in women's cricket, it really helps to change perceptions. It's great of Ben to say that and I totally agree, I think it would be amazing for the women's game to have an IPL. You've seen it in Australia with the Big Bash, and hopefully here with the Hundred having men's and women's competitions alongside each other, it's a really positive thing for the women's game and really helps to progress things. It was really nice to see Ben make those comments."
Heather also expressed her views on the Hundred League and how it would encourage young girls to take up the sport. She also is excited personally to be a part of the league.
"When you switch on the Hundred as a young girl. you're going to see men's cricket and women's cricket put on the same pedestal, the same branding, matches at the same venue, etc. I think that's great and really important to do that, to change perceptions of getting people involved in cricket,f you're a young girl and you see people like you playing cricket at the highest level, that's going to encourage you that it's a sport for you. Little things like playing the first-ever game of the Hundred as a women's game is a really big step. It's going to be a huge summer and hopefully, the competition goes really well." said Knight.
With such kind of support coming from all ends, can we possibly see Women's IPL happening in near future?
Also Read: IPL 2021: Royal Challengers Bangalore and Punjab Kings exchange funny and witty banter around Glenn Maxwell's innings