The UFC number one pound-for-pound fighter Jon Jones is having some issues with the promotion recently regarding his fight payouts and this news is not hidden from anyone after Jonny Bones took the route of Twitter to express his frustration.
Jon Jones was booked to face Francis Ngannou for 'The Predator's' first title defense but Jones demanded the biggest paycheck of his entire UFC career for a fight of such magnitude. Dana White on the other hand isn't interested in giving him such a huge amount of money for one fight.
This even leads to Jon Jones asking Dana White to release him from UFC. Not only Jon Jones many other UFC fighters also demanded a higher paycheck from the promotion. After the deal with Reebok ended the new sponsors' Venom raised the payday just around 500$ per fight.
To overcome this problem the former UFC women's champion Cris Cyborg asked Jon Jones and other UFC fighters who are sick of Dana White to join Bellator MMA. In his latest tweet Cyborg says,
"Any fighter out there wants to be a fighter and want to stay a star and don't want to have to worry about the promoters trying to be all in the videos, all on the records, dancing…come to Bellator!" tagging the UFC frustrated GOAT contender Jon Jones.
Cris Cyborg also trashed the UFC-Venom deal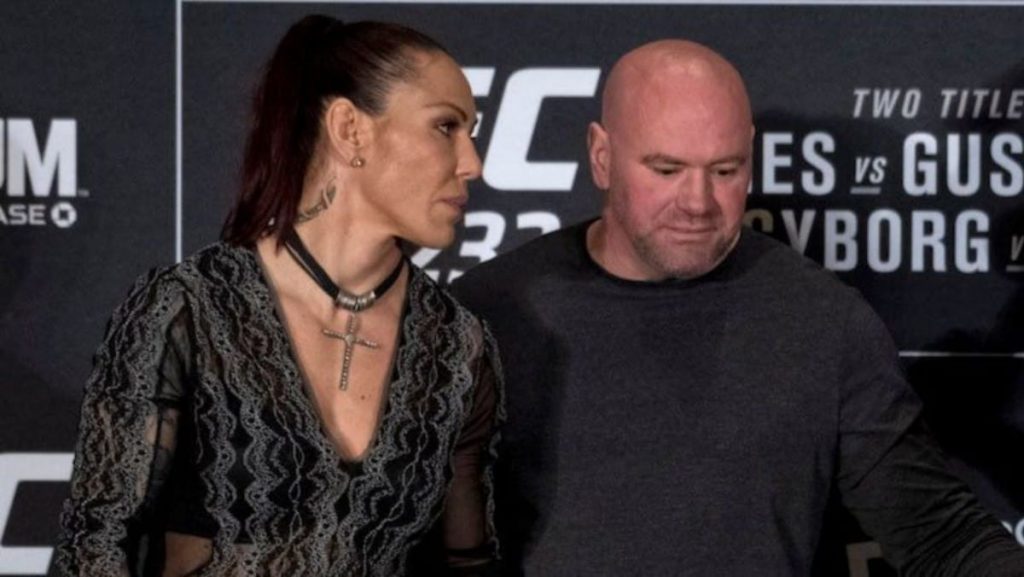 After UFC revealed the marginal increase in new payday for the fighters, Cris Cyborg trashed the promotion once again with her tweet which says, "My 1st fight in Bellator MMA I made 10x in fight night sponsorships what Reebok paid me for my last Ufc fight"
She was also in on the Jon Jones pay controversy, where Jones is angling to get a super fight payday for a super fight opponent like Francis Ngannou.
Cris Cyborg says, "The problem is they don't want to give a larger revenue share to the athletes because with the company going public it would change possible investors interest, there is an incentive to keeping an 80% revenue split with the athletes."
Well it doesn't look like UFC will let go someone like Jon Jones but this seems to be high time that the promotion should think about paying more to the fighters.
Also Read: UFC 261 Full Fight Card: Three title defenses one mesmerizing night.
Ciryl Gane vs Alexander Volkov booked to headline the UFC Fight Night on 26th June.