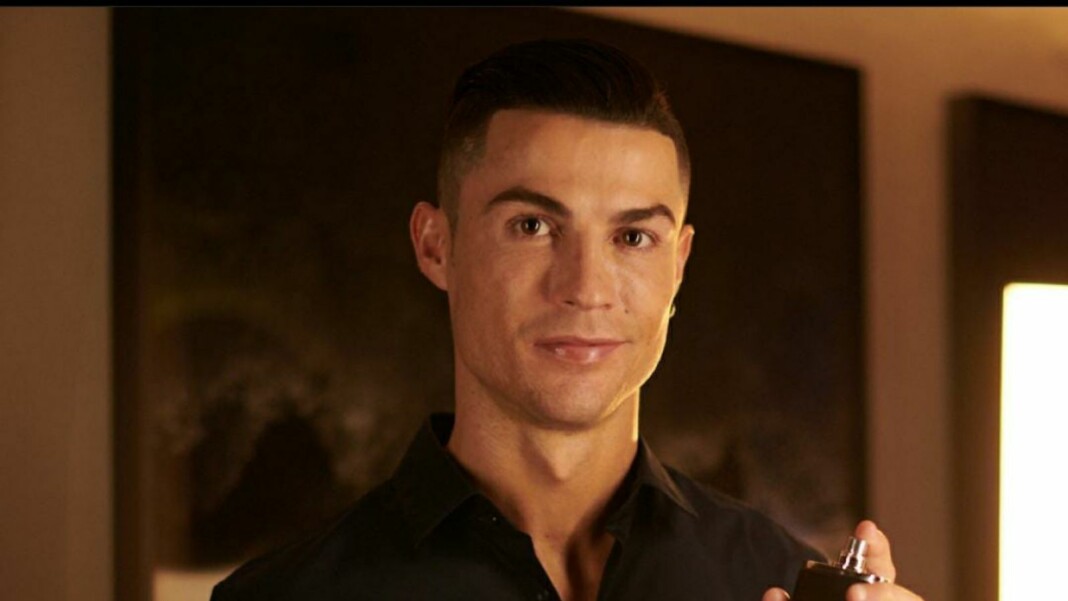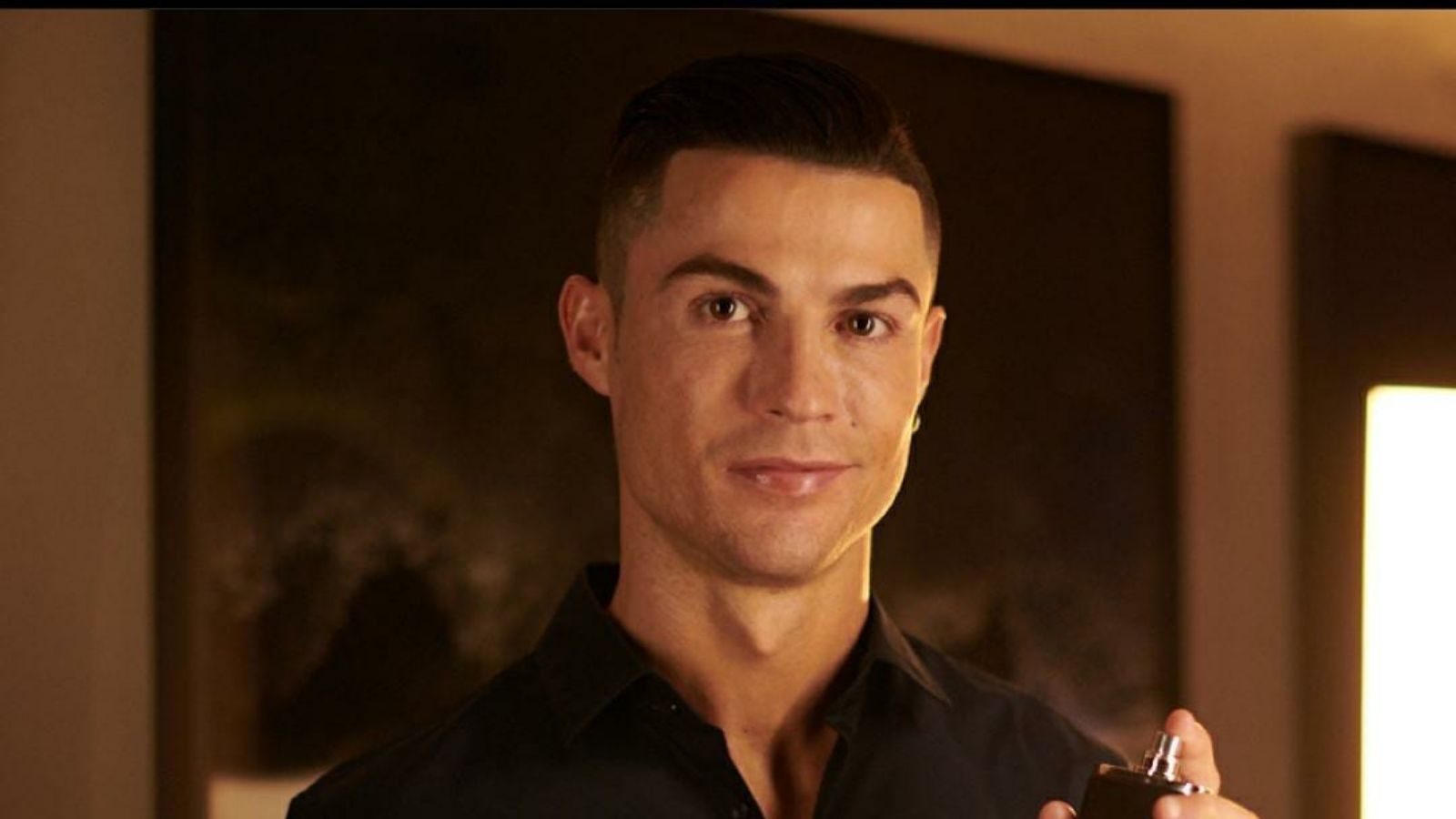 Portuguese and Juventus superstar Cristiano Ronaldo has broken a record once again as he dethroned former WWE superstar and current Hollywood actor Dwayne 'the Rock' Johnson off the top spot of Instagram Rich List 2021 released by Hopper. For the first time, anybody other than from the field of reality TV, film, and music stars from United States has topped the list which began 2017.
Ronaldo rose to the top of Instagram's yearly rich list of celebrities released by Hopper HQ, consisting of celebrities who can charge the most for a sponsored post. Ronaldo can charge the advertisers a staggering sum amounting to as much as $1.6 million (£1.2 million), to endorse a product on the social media platform.
Cristiano Ronaldo tops Hopper's Instagram Rich List 2021, Lionel Messi also in top ten at seventh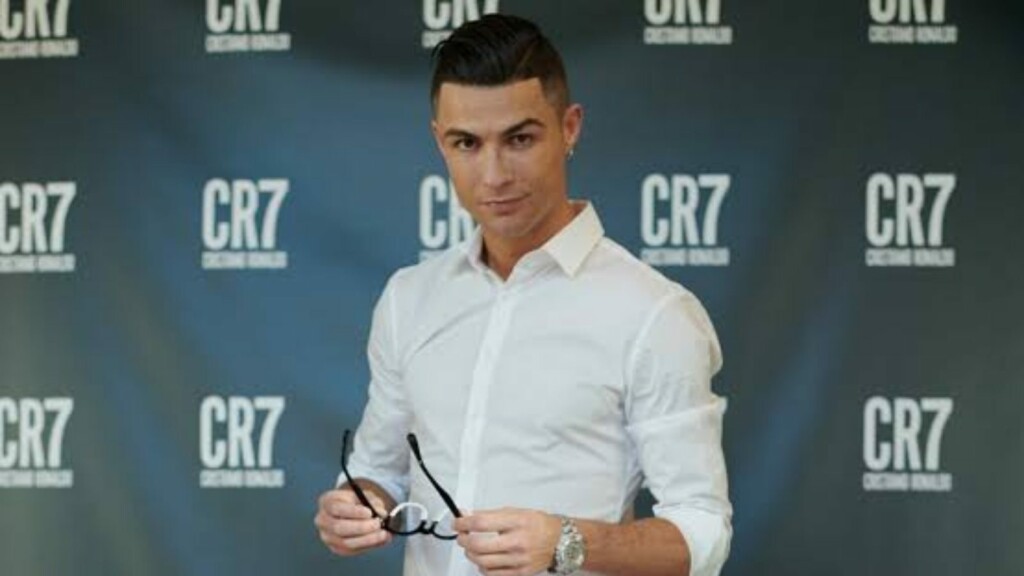 Cristiano Ronaldo, having an overwhelming 308 million followers on Instagram and a total social media following of around 550 million including Facebook and Twitter is able to charge more than anyone else on for a sponsored post on social media.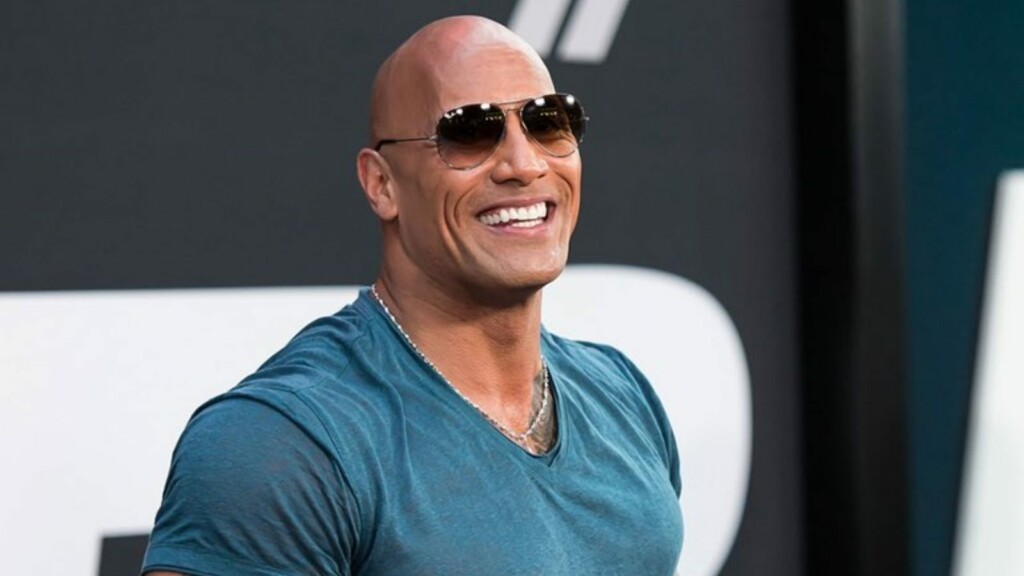 Dwayne Johnson, the former wrestler who is now a film star in Hollywood with and has risen to unimaginable fame with the Fast and Furious franchise, is able to charge just over $1.52m (£1m) per post, not far behind Ronaldo. Musical pop star Ariana Grande is placed at third on the list, charging near around $1.51 million.
Ronaldo's eternal rival, Lionel Messi, is the only other footballer/sportsperson inside the list's top 10, placed at seventh. Messi with a follower count of 224 million, can charge as high as $1.1m (£798,011) per post.
Brazilian forward and football superstar, Neymar Junior, who has tied a high valued sponsorship with Puma last year, is the next highest-placed sportsperson at 16th, charging as high as $824,000.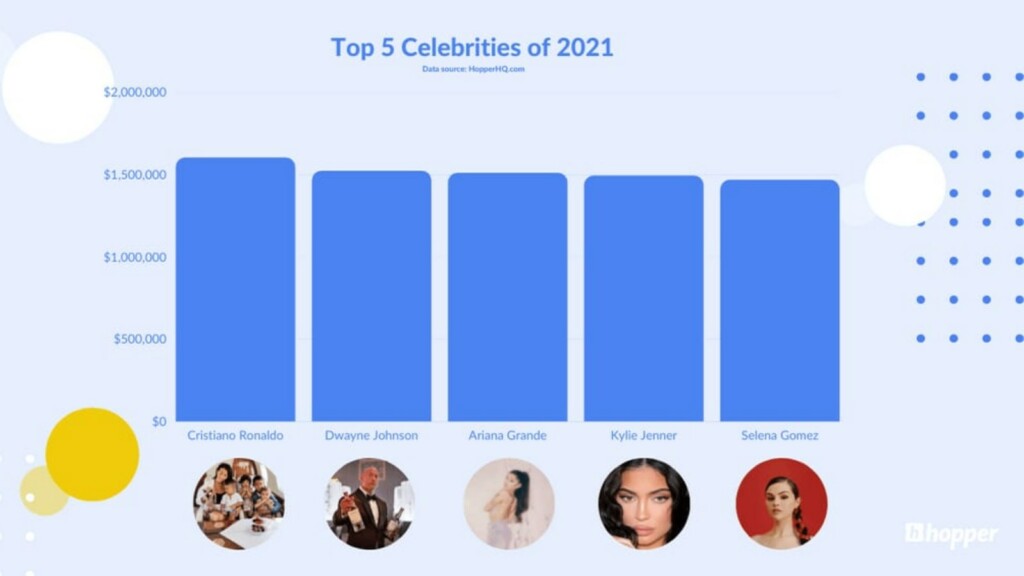 "As Covid-19 continues to impact all our lives, it appears that Instagram is the one of the few places not negatively impacted by the pandemic, and with people using the app more than ever before, some could say it was inevitable earnings would peak this year," stated Mike Bandar, the co-founder of Hopper HQ.
"It was great to see Cristiano Ronaldo take the number one spot this year after steadily ranking within the top five throughout the list's history.
"With the Euros this year and a few controversial marketing moves over the last couple of weeks, the football royalty's presence has skyrocketed." Bandar added.
Top 10 of Instagram Rich List released by Hoppers HQ:
1. Cristiano Ronaldo – $1.6 million
2. Dwayne Johnson – $1.52 million
3. Ariana Grande – $1.51 million
4. Kylie Jenner – $1.49 million
5. Selena Gomez – $1.46 million
6. Kim Kardashian – $1.41 million
7. Lionel Messi – $1.16 million
8. Beyoncé Knowles – $1.14 million
9. Justin Bieber – $1.1 million
10. Kendall Jenner, – $1.05 million.
Also Read: EURO 2020 Watch Czech Republic vs Denmark: Denmark scores twice and takes a 2-0 lead going into half-time