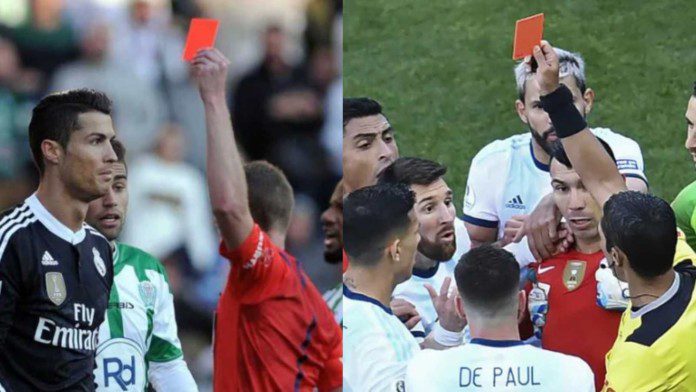 Being sent off in a game is a very difficult situation to be in for a team and as well as the player as it means that the remaining players will have a tough time making up the ground for the man down. Sometimes the players deliberately take a red card to save their team from conceding a goal as the famous quote in football is 'He took one for the team'
However with the introduction of VAR which is Video Assistant Referee in 2018 FIFA World Cup began a new era some would say in football. With VAR the players have to be ever so careful as they run the risk of the tackles and the overall behaviour of the player coming under the microscope. 
Even the best players in the world are sent off in a game when it is not their day. We take a look at the number of red cards received by the two of the world's best players Lionel Messi and Cristiano Ronaldo. However forwards are usually not the one on the receiving end as much as defenders are but there are still moments in the game where the forwards are also given the marching orders by the referee.
Cristiano Ronaldo has been sent off more times than Lionel Messi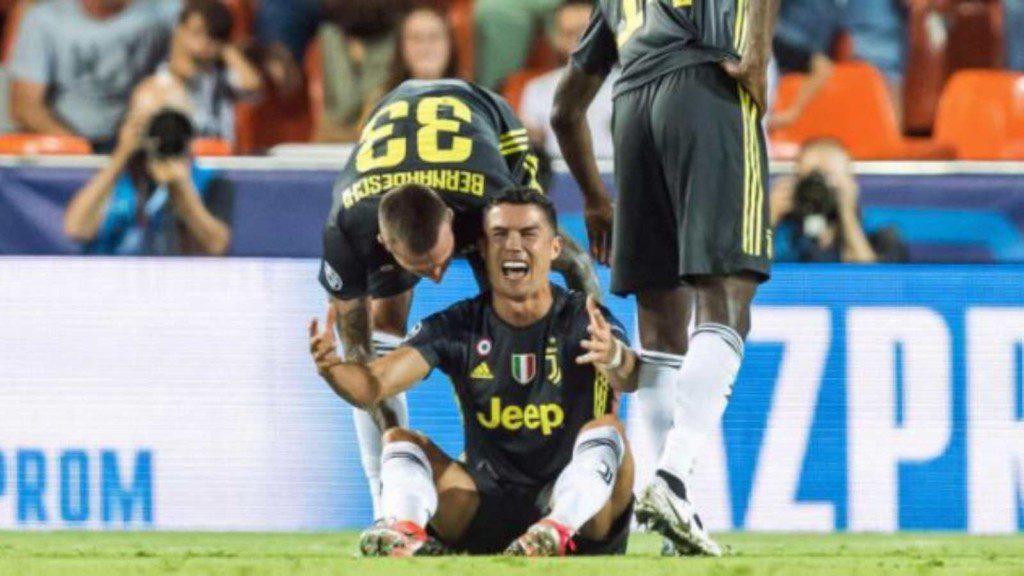 This is a statistic no player would want to top the charts for, however the Portuguese international has been shown a red card 11 times in his career. Ronaldo was sent off four times while playing for Manchester United, six times for Real Madrid and only once for Juventus.
Messi on the other hand has been sent off just three times in career so far. Surprisingly Messi was shown a red card just 43 seconds after coming on as a substitute for his Argentina debut against Hungary in 2005. His second red card came against Chile in 2019 Copa America after an physical incident with Chile's Gary Medel. The former Barcelona man was sent off for the first time on club level came against Athletic Bilbao in the Copa Del Reg final where the Argentine spotted lashing out against Asier Villalibre by VAR.
Also read: Watch: 'Outraged' Jurgen Klopp has a talk with the referees about Andrew Robertson's Controversial red card against Spurs