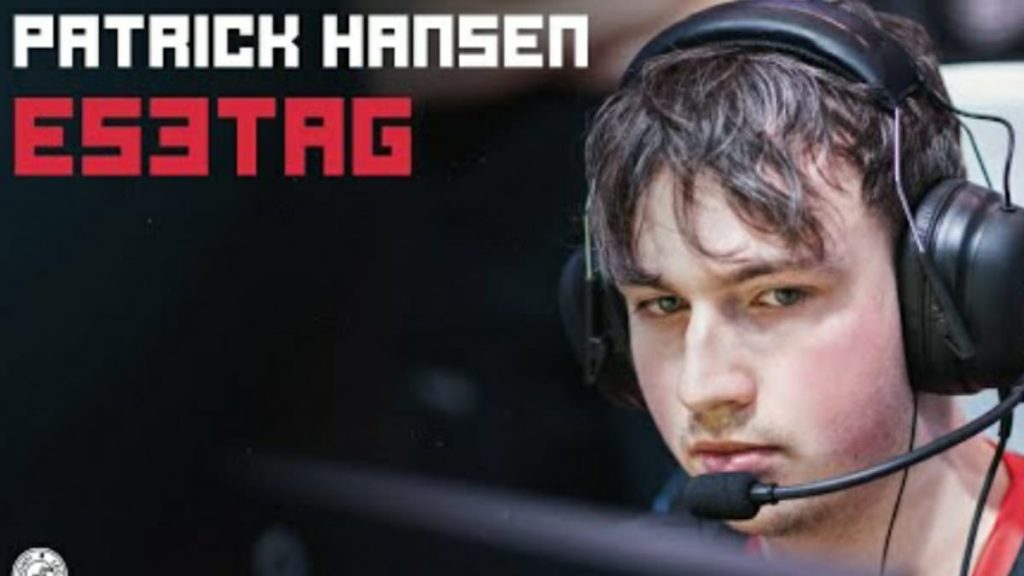 Es3tag is a professional CSGO player, he was on Astralis books since July 1st. He was recruited on a free transfer following the expiry of his contract with heroic.
The danish player has averaged a 1.12 rating over 36 maps for the Danish team Astralis. Helping the team to victory of ESL Pro League season 12.
Astralis returned to the top of world rankings on Monday after winning the ESL Pro League Season 12's European division.
About His transfer: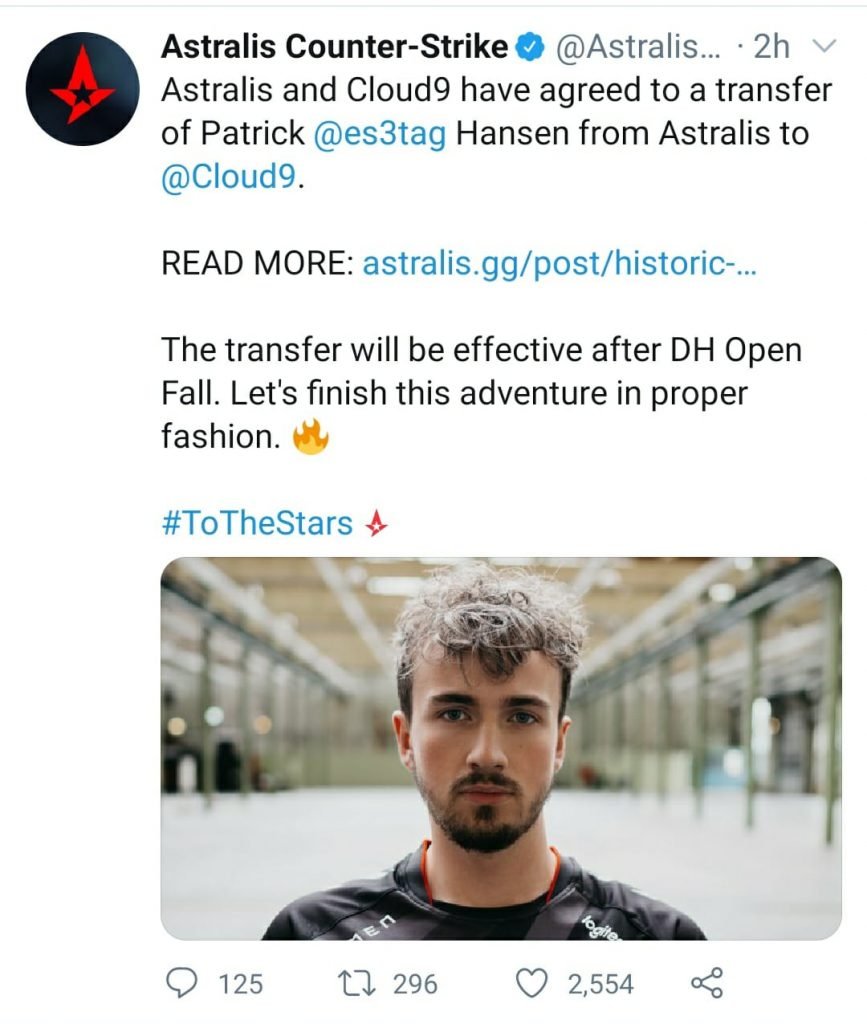 Likely Astralis has confirmed the transfer, they have reached the agreement to With Cloud9 for the transfer of Patrick "es3tag" Hansen to a North American organization.
The agreement would come to effect after the DreamHack Open Fall tournament.
Anders Horshlot, CEO of Astralis says "one of the biggest transfers on record", as the financial terms will not be disclosed by anyone.
Why is Es3tag leaving Cloud9?
Patrick says that what cloud9 has offered him is something he needs to consider as Astralis CEO confirmed that it will be the biggest deal ever.
He said "I am proud to represent Astralis, I love the fans and I never for a second thought, I would be moving on to a different team this early," es3tag told Astralis' website and leaving ASTRALIS in just 4 months of joining.
He will now be the sixth player of Cloud9 said general manager "HenryG" Greer.
The New Cloud 9 roster will be:
Alex "⁠ALEX⁠" McMeekin
William "⁠mezii⁠" Merriman
Özgür "⁠woxic⁠" Eker
Ricky "⁠floppy⁠" Kemery
Patrick "⁠es3tag⁠" Hansen
Aleksandar "⁠kassad⁠" Trifunović (coach)
Also Read: Apple announces League of legends Wild Rift on iPhone12