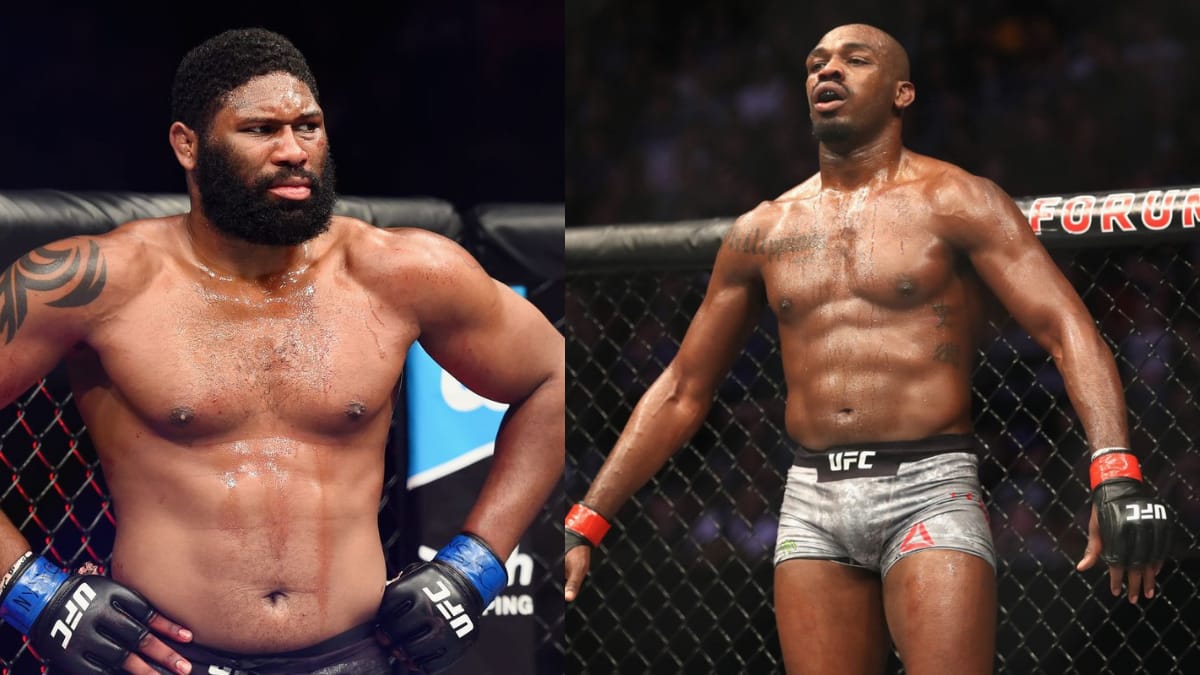 Curtis Blaydes is all set to take on "The Black beast", Derrick Lewis at his next fight. The two heavyweight giants collide at the UFC Fight Night on 21st February. "The Razor" is determined to see his fight against Derrick who might get a title shot.
Blaydes however is okay with the fact that he won't be next in line to strip heavyweight champion, Stipe Miocic off his belt. With the champion taking on Francis Ngannou at UFC 260 and former light heavyweight champion Jon Jones in line for the title fight, it is unlikely that Curtis is next. Curtis has a record of 14-2-0 coming off a win against Alexander Volkov.
Curtis sees unbothered that he won't fight for the title next. Razor gets it. He too believes that Jon Jones has earned his title shot. According to Blaydes, Jones is one of the best to step in the octagon.
"I know that Jon is next. But essentially, on a scale of 1 to 10 (of how upset I am at that), I'm at like a 3," Blaydes said at the pre-fight news conference on Thursday.  "I get it. It's business. Jon Jones puts asses in the seats. He's a name. He's earned it because they did it for (Israel Adesanya), also. Izzy is coming up to fight Blachowicz and Glover Teixeira is like (shrugs). So I get it. It's cool." 
"The first week was rough," says Curtis Blaydes on testing positive for COVID-19
Curtis Blaydes and Derrick Lewis were initially supposed to fight last November but the fight couldn't happen as Blaydes contracted the virus. After being tested positive for the virus, Blaydes explains the hardships he had to go through in the pre-fight conference.
"I definitely had the headaches," Blaydes said. "That was rough. I had the muscle aches and the chills and the fever and a bit of the fatigue, but I didn't get any of the respiratory issues thankfully. … It was about two weeks. The first week was rough, but the next week was like a precaution. I didn't want to bring it in the gym and spread it."
"If I beat Ngannou (if he is champion when I get my shot), I've avenged it," Blaydes said. "I beat Stipe, I've beaten the heavyweight GOAT. If I beat Jon Jones, I've beaten a GOAT. It's a win-win-win." Blaydes is confident and steps into the cage on Saturday.
Also read "I feel I could break Curtis by the third round and that's what's going to happen," says Derrick Lewis ahead of his fight with Curtis Blaydes