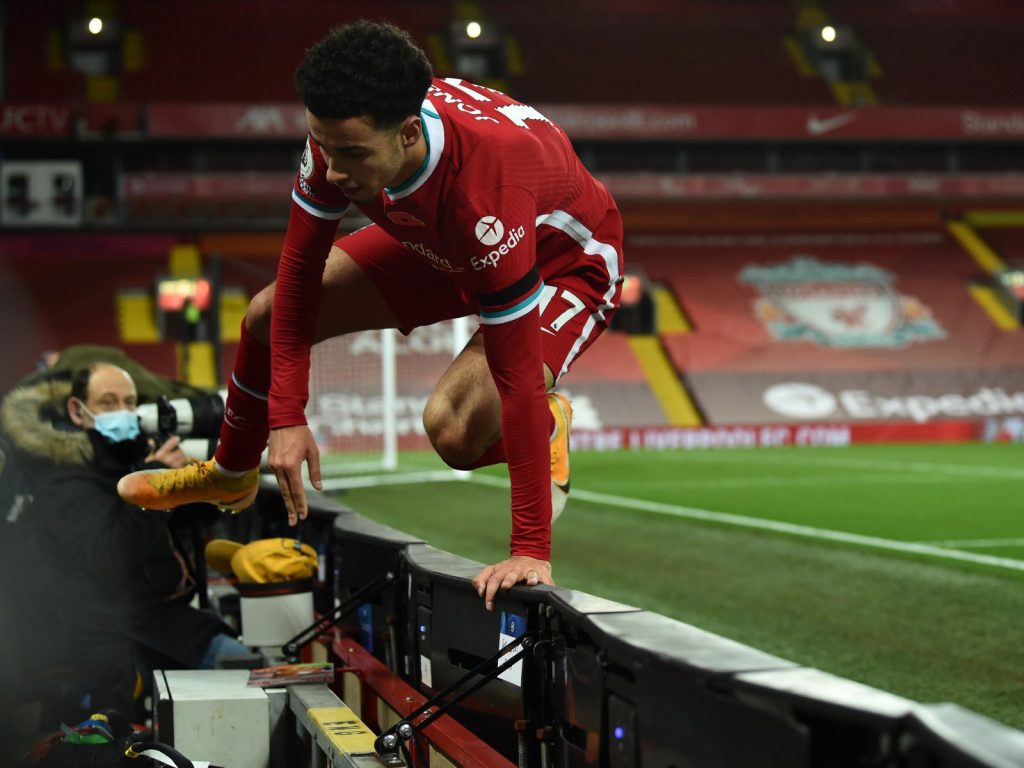 The Liverpool player born in Liverpool is following right in the footsteps of Steven Gerrard and Jordan Henderson. Jones is one of those players who matures quietly away from the attention of the others and repays your faith in him. Jurgen Klopp will be one happy man for the way Curtis Jones listens to everything he says and blossoms.
No media attention is a blessing in disguise
The major newshouses in the UK don't notice him. They don't speak highly of him nor have they even given any attention to him. Some will say it is injustice, some will pray that it continues like that. Curtis Jones first broke into the limelight when he scored a delightful goal against Everton in the FA Cup. Liverpool were playing with their B team while Everton had their full first team, and yet Curtis Jones's goal was enough to defeat them.
We've all seen how players like Raheem Sterling, Mason Greenwood, Phil Foden and Harry Maguire are vilified by tabloids all over the UK. The Sun and the Daily Mail are notorious especially for their dehumanizing headlines about Raheem Sterling and Paul Pogba. They've also found something to write negative about Marcus Rashford, the man who single handedly forced the UK Government to feed schoolchildren under the poverty line to be fed for free.
It is a blessing that they've not turned their attention to Curtis Jones. Players like Callum Hudson-Odoi, Jadon Sancho, Bukayo Saka, Mason Greenwood and Phil Foden are talked up so much and scrutinized. They have unwanted media attention all over them and that leads to a stunting in their growth. Jones has avoided that and naturally developed his game. Without any pressure or attention on him he and Jurgen Klopp has worked on his game and developed it. He was rewarded with a couple of appearances at the end of the 19/20 season, enough for him to earn a Premier League winners medal.
He made 6 appearances over the whole of last season with five the minimum for a medal. This season he has already made 4 appearances out of the nine matches Liverpool played. In the Champions League has played against Ajax and Atalanta and even has an assist against the latter. Every game he is improving and so is his confidence. His performance against Leicester is highly commendable as he dominated the midfield alongside Gini Wijnadum. His link-up play with Diogo Jota is one to watch out for now.
There will be no one more proud of 19 year old Curtis Jones than Jurgen Klopp himself as sees the young player he trusts so much become better and better everyday.
Also read: Liverpool show no signs of stopping as even their injury crisis seems like a joke as they rip apart Leicester