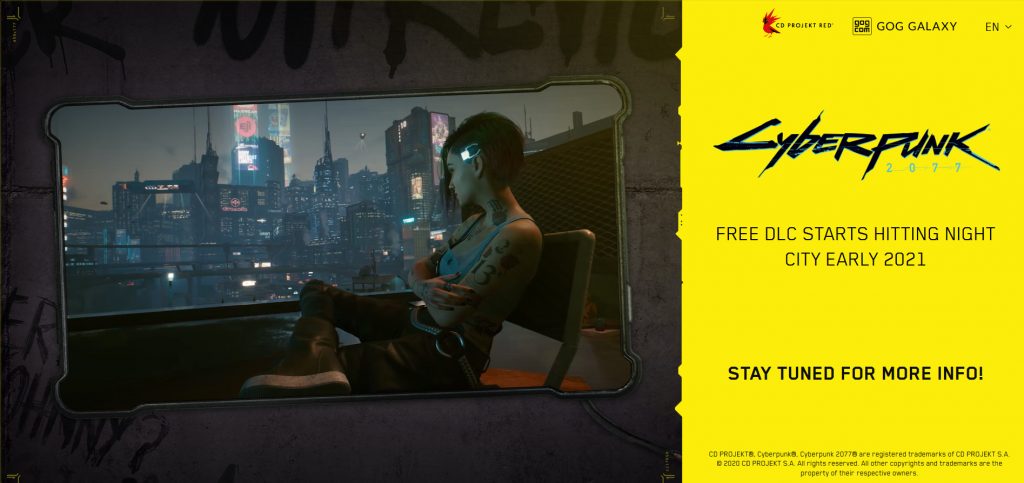 This article is all about the Cyberpunk 2077 Free DLC to hit the Game in early 2021. CD Projekt Red has announced to release a free DLC update in early 2021. Read on to know more about it. Cyberpunk 2077 is receiving yet another patch to ensure it runs smoothly across the board. Patch 1.06 saw a variety of bug fixes for Cyberpunk 2077. It tackled missions not working, game-breaking crashes, as well as save-file corruptions.
The last word from CD Projekt Red about the content in question surfaced thanks to a hidden message in a video ahead of the game's launch a few weeks ago. Much like the new site, the video's message noted that players can look forward to the extra content in early 2021.
CD Projekt Red announced that Cyberpunk 2077  will receive a free DLC addition in "early 2021." The Polish developer didn't reveal anything other than the update's vague release window on December 29, but it might have a lot planned for the coming year. In spite of Cyberpunk 2077's failures at launch, multiple hotfix patches from CD Projekt Red have managed to fix the game up to a certain extent. This has provided fans with some much-needed hope after the disastrous launch.
CD Projekt Red Free DLC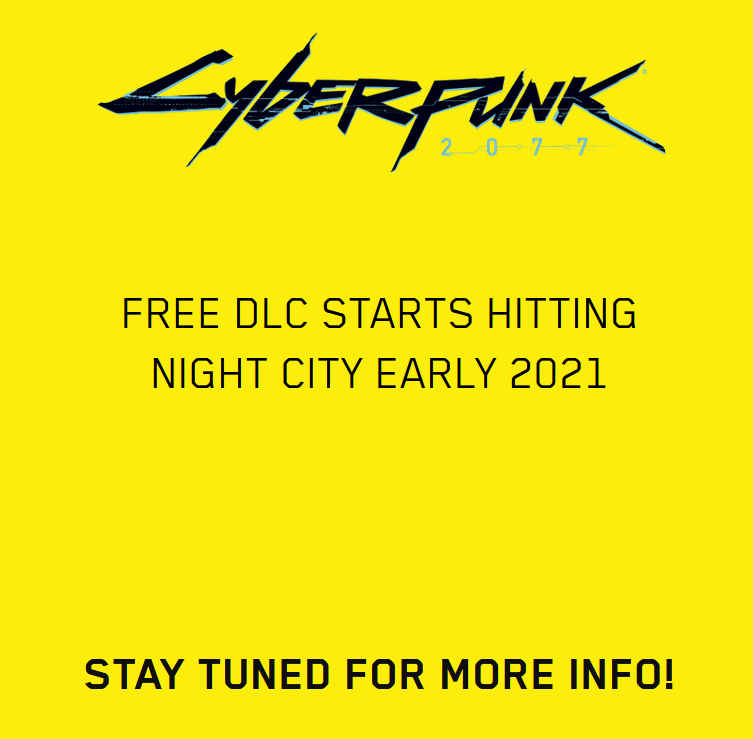 Since then the developer has focused on shipping a steady stream of fixes to address the game's most flagrant hitches. Players who have already sunk tens, if not hundreds, of hours exploring Night City now have new features and improvements to look forward to, but what will Cyberpunk's free DLC include? Read on to know more.
Players, who haven't opted for a refund, will be in for a treat with the upcoming DLC. The DLC webpage hasn't revealed much about the release date, but it does state that the DLC will provide players with an additional storyline to unpack even more mysteries of Night City.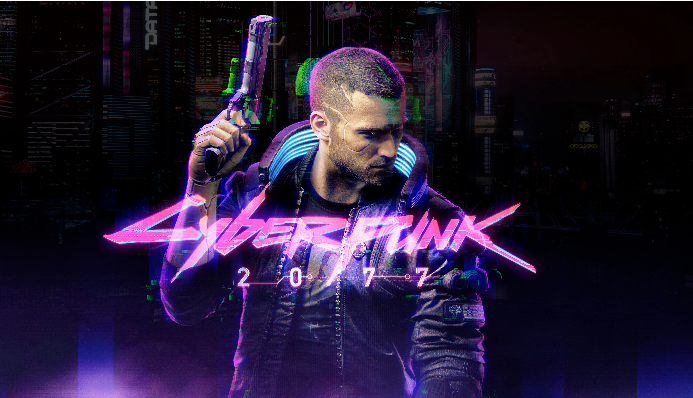 CDPR hasn't unveiled what it's cooking up for the update just yet, but the initial addition will likely be on the lighter side and won't change the overarching narrative of the title. The teaser website went live on December 9. This also happened to be the day when Cyberpunk 2077 released. This suggests that the developers at CD Projekt Red always planned to release the DLC quite early.
CD Projekt Red had to step in and release regular hotfix patches They also had to offer refunds to unsatisfied players, face a lawsuit from the investors. Taking all these factors into account, the release of the DLC might be delayed. The last major patch is scheduled to release in February 2021. CD Projekt Red is likely to wait for the community's reaction to the game-fixing patches before releasing the DLC.
Note: This is the true opinion of the author, things may change from person to person
Also read: Cyberpunk 2077 Save Files getting corrupted
Visit: cyberpunk 2077 also Cyberpunk Hotfix