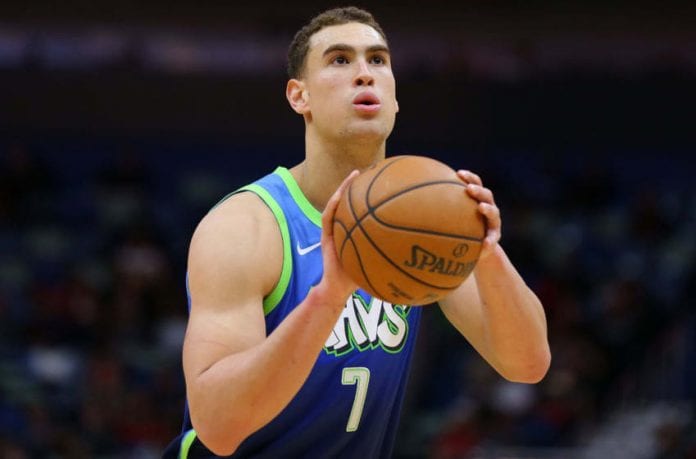 Los Angeles Lakers blew a 17-point first half lead against Dallas Mavericks to lose in Anthony Davis' second game after a 30-game absence. Luka Doncic scored 18 points and 13 assists, while Dwight Powell scored 12 of his season-best 25 points in the 4th quarter. The LA Lakers blew off a 17-point first half lead, to go onto lose the game by 15 points. 
Talking about the Los Angeles Lakers, Ben McLemore was 4 of 5 from 3 in the first quarter and finished with 20 points, his most for LA. McLemore was 6 of 10 from deep. Dennis Schroder had 16 points and Kyle Kuzma had 14 points registered against his anme. 
Luka Doncic leads Dallas Mavericks past LA Lakers yet again
The Mavericks swept a two-game home set against the defending NBA champs and moved a game ahead of Portland the all-important sixth seed in the Western Conference. The No. 7 team has to make the playoffs through a play-in format.
The Lakers, still without fellow star LeBron James and also missing Kentavious Caldwell-Pope with a right ankle sprain two nights after he led LA with a season-high 29 points in a 115-110 loss, dropped the season series with Dallas. LA Lakers is just 1 1/2 games ahead of the Mavericks for fifth place in the Western Conference.
More importantly, Anthony Davis was sluggish again coming off 30 games missed because of right calf and heel issues, finishing 5 of 19 from the field. The eight-time All-Star's best stretch came late in the second quarter, when he scored 10 of his 17 points to help the Lakers turn a four-point edge into a 58-46 halftime lead. 
Also read: Giannis Antetokounmpo goes big as Milwaukee Bucks trounce Philadelphia 76ers