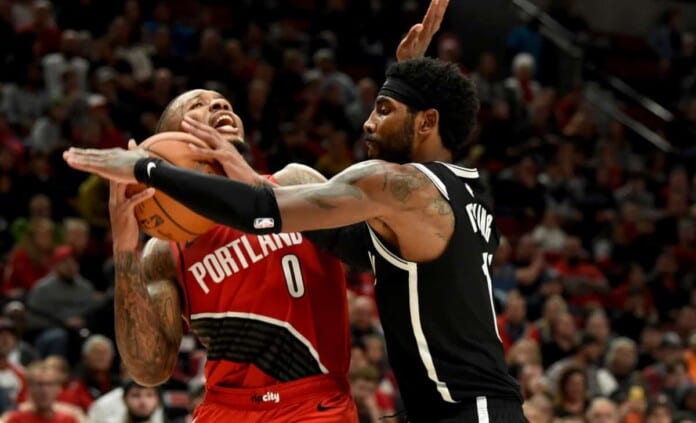 Damian Lillard returns back to his scoring best after leading Portland Trail Blazers past Brooklyn Nets. Lillard scored 32 points, 7 rebounds and 9 assists to help Portland Trail Blazers remain unbeaten on their current road trip. With this win the away team has ended Brookyln Nets' four-game winning streak.
Jusuf Nurkic added 23 points and 11 rebounds for the Portland Trail Blazers, who are 3-0 on their trip as they try to fight their way out of seventh place in the Western Conference and avoid having to appear in the play-in tournament.
Damian Lillard inspires Portland Trail Blazers against Brooklyn Nets
Brooklyn Nets had its lead over Philadelphia for the East No. 1 seed cut to a half-game ahead of a five-game trip that starts Sunday with the first of a pair of games in Milwaukee. The Brooklyn Nets aren't home again until the last week of the regular season. 
The Blazers started their trip with a 133-112 rout at Indiana and a 130-109 victory at Memphis, winning consecutive road games by 20-plus points for the first time in two years.
They could have gotten there again, but Harry Giles was called for a technical foul with the Portland Trail Blazers up 20 with 10.2 seconds left. 
Leading by one with about 4 1/2 minutes left in the third, Portland opened the first sizeable cushion for either team with an 18-4 run. Lillard hit a pair of 3-pointers from beyond 30 feet in the spurt, including a 34-footer that capped it and gave the Blazers a 94-79 lead. 
Also Read: Philadelphia 76ers combine well to cruise past Atlanta Hawks for 2nd…