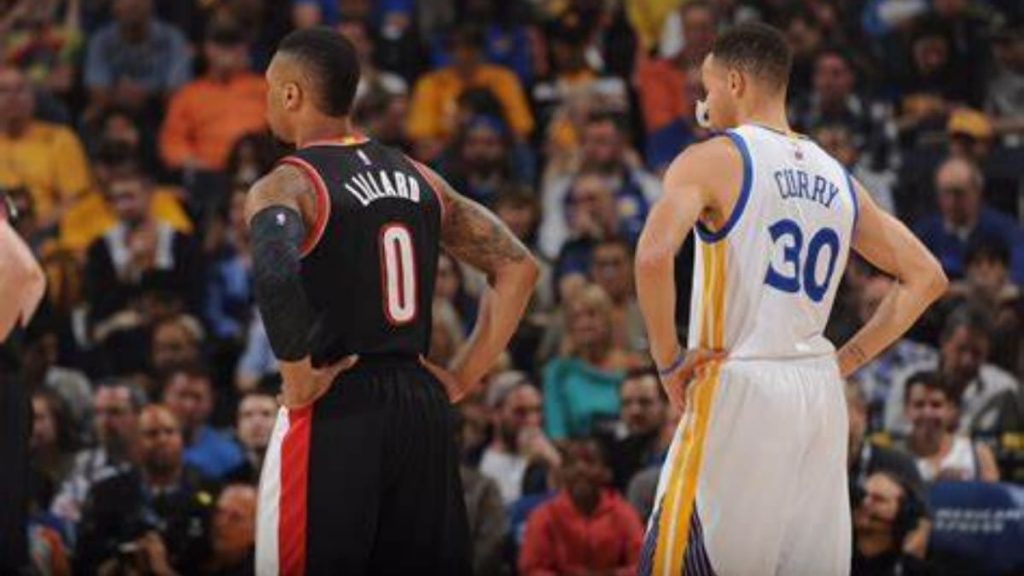 Damian Lillard has been a great triple shooter, especially from the past couple of seasons. He has repeatedly shown his potential from behind the arc. He has been named 'Logo Lillard' by his fans. The ability to make such deep threes and with such perfection is really a sugar to the eye. He has always been compared to the levels of Stephen Curry. Both the premiere guards have stood out for their teams being super snipers offensively.
The recent loss to the Chicago Bulls seemed like a destitute. Yet Lillard emulated his counterpart shooter from the Golden State Warriors. He became the second fastest player to make 1800 3-pointers in the NBA. Lillard has acheived the landmark in 622 games. Whereas Stephen Curry had achieved it in 545. With the loss to Bulls, Portland now hold 3-4 losses in the season. A close game proved to be awaking for the Blazers as Coby White, the young guard led the Bulls to seize the deal. Lillard and CJ McCollum fell short by 3 points although combined for a 50 straight points.
Damian Lillard to follow Stephen Curry's footsteps?
Lillard made it to the records with 622 games while his fellow mate made it in 545 games. Lillard passed Dame Dolla in the all-time made threes at 18th position. Lillard is 25 number behind the Mamba and soon seems to take outscoring him. The potential match up against Curry was seen in the game where Curry made his all-time career best of 62. Both the guards seemed to rain down triple while Golden State getting the better of Trail Blazers.
By the time Lillard makes any mark, Curry would have climbed more. The Blazers are in a serious need of great momentum to overcome all the losses and start winning their campaigns. CJ has been constantly inconsistent but never seemed offensively down. The team is struggling with a good defence. Lillard needs to find some good form as he showed in the bubble last season. It is late but the 'Dame time' needs to be unleashed soon to get over making huge impact on the teams.
Also Read: "That's where my heart will always be" John Wall emphasizes on…