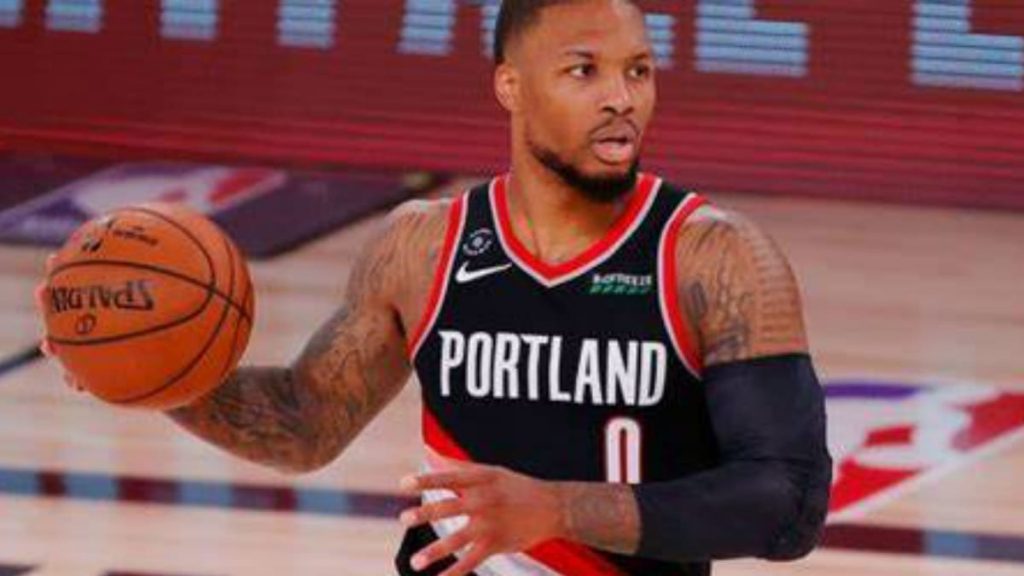 Damian Lillard shows his supremacy as the Portland Trail Blazers rout Minnesota Timberwolves 117-135. With this loss the Timberwolves have now lost their 6th straight loss. Lillard scored an inspiration 39-point tally with seven 3-pointers from 12 attempts. From outplaying the Timberwolves by 20 points in the 2nd quarter to more than 10 steals, Portland Trail Blazers did it all in this particular game. Although the 19-year-old superstar of the Timberwolves, Anthony Edwards showed his caliber in the biggest league by scoring 26 points, it seemed to be out his reach to make a comeback. 
Damian Lillard has been in exceptional form, having CJ McCollum by his side in great form as well. The latter also secured a good contribution from his end, scoring 20 points. Jusuf Nurkic also was impressive in this game as he scored 17 points for the Portland Trail Blazers. The Blazers have now won 4 in 8 games.
Damian Lillard leads Trail Blazer to thump down Timberwolves
D'Angelo Russell and Anthony Edwards each scored 26 points for the Timberwolves (2-6), who continue to struggle without Karl-Anthony Towns as he recovers from a dislocated left wrist. He's missed six games, coinciding with Minnesota's losing streak.
Lillard, who also had seven rebounds and seven assists while playing less than 30 minutes, said he made a point of coming out strong.
"I need to be more aggressive, be in attack mode, just trying to lift the level of urgency from the start," Lillard said.
"Losses when they stack up, it hurts," Minnesota coach Ryan Saunders said. "We're all competitors here. You've got to fight the natural instinct to let go of the rope when things get tough. You grab onto somebody next to you when things get tough."
Saunders also said help might be on the way soon because Towns has been making progress. "Once we get back to Minnesota, we'll evaluate more, and get him around the team and see where he is at that point," Saunders said. 
Also Read: Luka Doncic lead Mavericks over Nuggets in OverTime