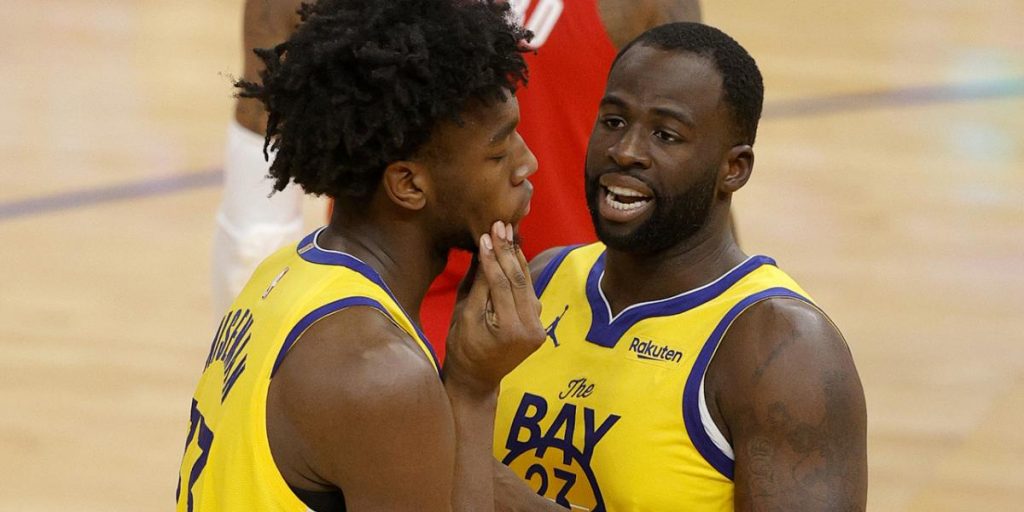 Damion Lee wins it with his clutch free-throws as Pascal Siakam misses game winning shot to make Toronto Raptors lose their 7th game of the season. With Stephen Curry not in his usual form, the Warriors' youngsters made it their responsibility to see off this game for the team. Andre Wiggins led the charge for his team scoring 17. Whereas veteran Draymond Green scored an almost triple-double with 10 points, 10 assists and 9 rebounds.  
Eric Paschall scored 15 playing for less than 20 minutes. Even Kelly Oubre Jr was handful all over the court for the Warriors. But Wiggins crucial tally of 4 blocks, seemed to be the highlight for the Dubs defensively. Lee scored 13 for the Warriors, whereas Eric Paschall came from the bench to score 15.
Damion Lee scores clutch free throws to win it for the Warriors
Talking about the Toronto Raptors, they have now lost 7 in 9, making this one of the worst starts to their modern-era seasons. Pascal Siakam and Fred VanVleet led the scoring chart for them with 25 and 21 points. It seems like the Raptors have not yet recovered from last season's playoff exit via the hands of Boston Celtics. With the Warriors' youngsters dominating the Raptors' defense on numerous occasions, it somehow seems like the Raptors have led this win slip out of their grip. Especially after closing the point gap.
The Dubs have however started to found their groves with their 6th victory in 10 games. The Warriors had a 15-point lead over the Raptors entering the last quarter. But when Kyle Lowry fouled Damion Lee with just over 4 seconds on the clock, the latter was able to keep his composure by scoring both. It all came down to one clutch throw to see-off a 1-point lead. But sadly, for the Raptors Siakam missed.
Also Read: LaMelo Ball becomes the youngest player ever to score Triple-Double