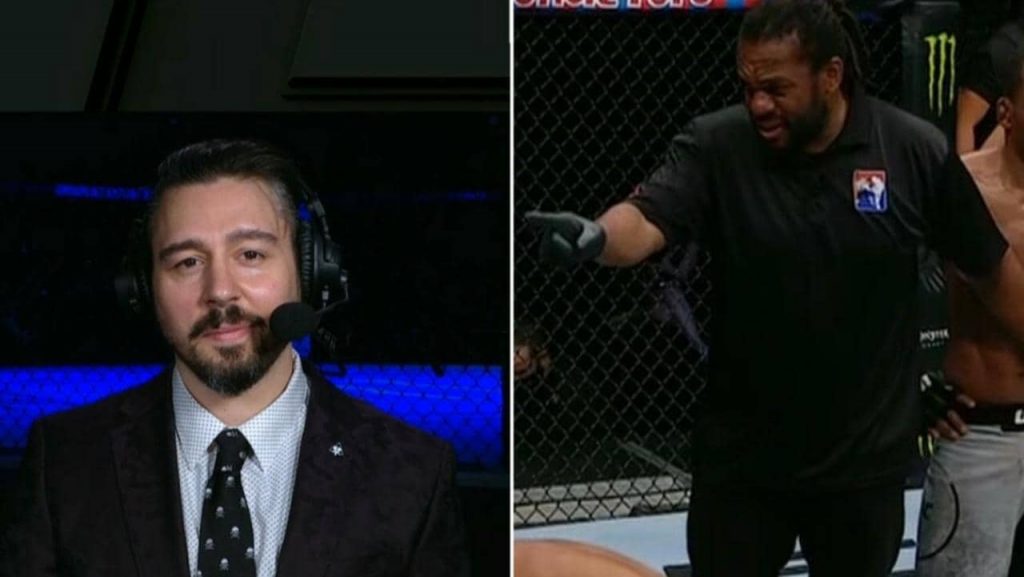 Hardy, one of Britain's greatest MMA exports, was commentating for ESPN at UFC Fight Night 174. He got into a heated altercation with the referee after the KO by Trinaldo.
THE FIGHT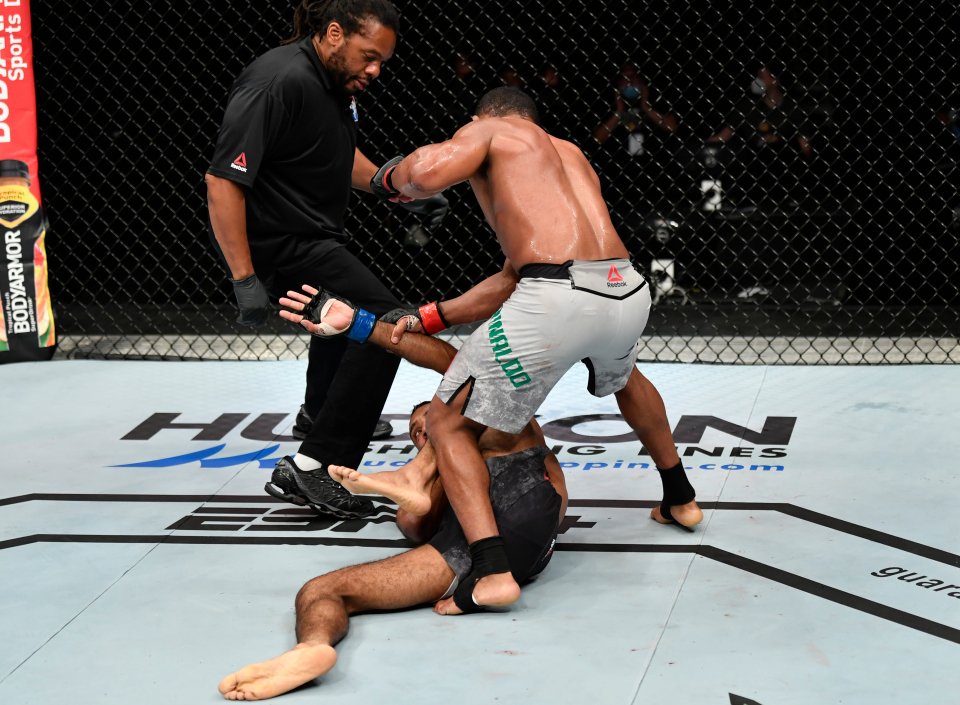 The Outlaw was watching British UFC debutant, Jai Herbert, against veteran Brazilian Francisco Trinaldo. During the fight, Trinaldo landed a huge overhand strike to the head of Jai Herbert. He debutant looked out cold as soon as he was struck but the referee did not stop the fight.
Trinaldo on his part showed great restraint to not pounce on Herbert and land more blows. But when the referee did not stop the fight, Trinaldo landed another three blows before it was stopped. Hardy was clearly furious at what he was seeing and could be heard screaming: "STOP THE FIGHT!" after Herbert crumpled to the canvas.
Hardy's Reaction
On commentary duty, Hardy said: "He does not want any more shots at that moment.
"That fight was over. That's terrible." Paul Felder, who lost a thriller to Dan Hooker in his last fight in February added: "I'm gonna give a lot of credit to Trinaldo at that moment right there.
"He could've just started teeing off, but he saw what we saw, and that fight should've been stopped.
"That pisses me off. You know, that's not normally Herb.
"Herb is usually a fine referee, but tonight that's two calls now where I think the fight should've been stopped. That's even worse.
"Herbert had a beautiful performance. He's a young guy making his debut, and Trinaldo rocks him.
"He falls back the way he falls back like a board. He was out."
The disagreement didn't stop there, however, with Hardy and Dean getting into an argument off camera after the ref walked out of the Octagon.
In a muffled audio clip, Hardy can be heard saying to Dean: "…That's my job. Now you do yours."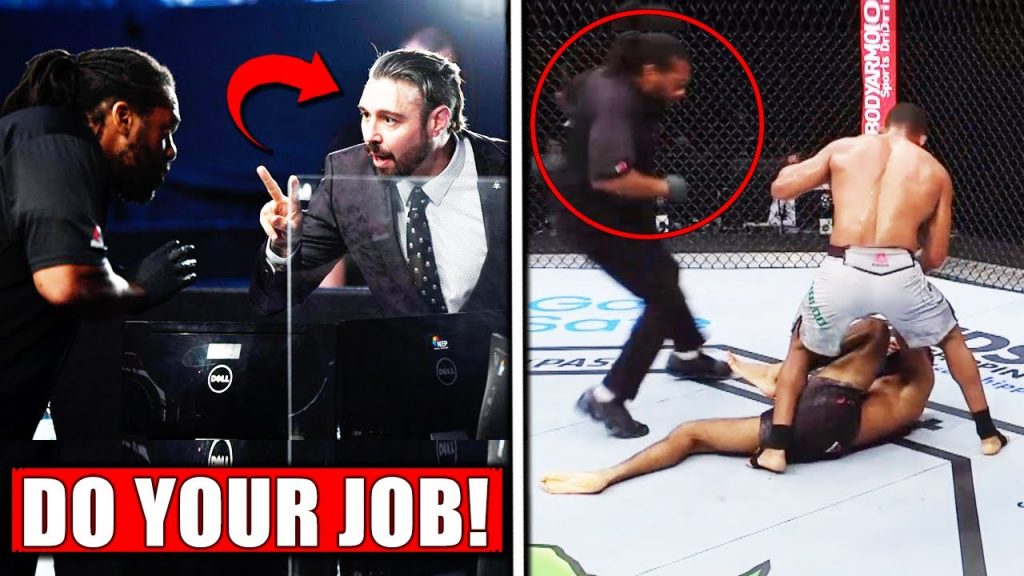 UFC fans were quick to agree with Hardy and blast Dean's lack of action – and also joked that the retired star is going to come out of retirement to fight the ref.
Many reactions have come from Across the MMA world, with many not happy with the lack of action on the dean's part.
Also Read :Fans a bit sad as Darren Till didn't play the entry song at UFC Fight Night 174