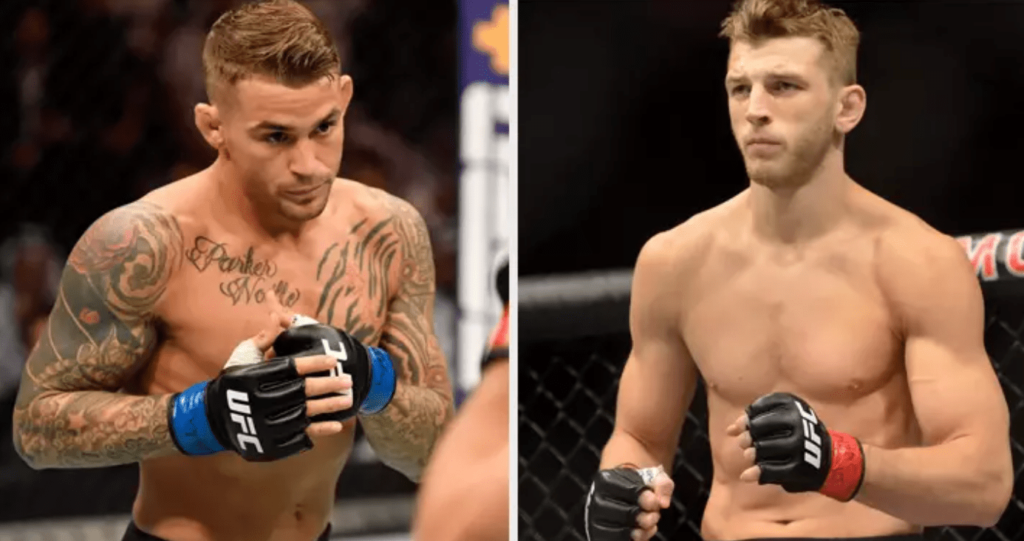 After the deservingly hyped up fight between Dustin Poirier and Tony Ferguson seems to be not taking place at UFC 254. Another lightweight star Dan Hooker could potentially enter the race to fight against Poirier in the co-main event on October 24. 
Dustin Poirier earlier stated that he was not able to come to terms with UFC regarding the appropriate pay for a fight against Tony Ferguson. The whole point of having Poirier and Ferguson fight at UFC 254. Apart from viewing pleasure was to have two capable backups in line should something happen to event headliners Khabib Nurmagomedov and Justin Gaethje.
After the fight seemed to be almost scrapped off from the charts. Tony Ferguson urged UFC President to give the UFC fans what they deserve. Which was a fight between Tony Ferguson vs Dustin Poirier as the co-main event at UFC 254.
Eugene Bareman feels Hooker could fight Poirier at UFC 254
Dan Hooker's coach, Eugene Bareman feels that Dan Hooker could potentially face Dustin Poirier at UFC 254. Now, ranked no.5 in Lightweight division, Hooker can create a buzz. Bareman told Submission Radio, "Obviously October might be a hard push. He would do it. I would have to talk him out of it, but he would probably do it one hundred percent. But Dan's just back now, he's getting fit again, it's good to have him back in the gym. So, yeah, if they can't come to terms, and it sounds like they haven't come to terms, then we'll jump in there and fight Tony for sure."
Ferguson, meanwhile, is also on the hunt for a big win after losing to Justin Gaethje at UFC 249. And while a fight against Hooker many not have the exact same ring to it as one against Poirier would, Hooker brings the same energy and frantic pace that "The Diamond" would, so fight fans would still be in for a violent treat.
Also Read: Tony Ferguson asks Dana White to face Dustin Poirier at UFC…