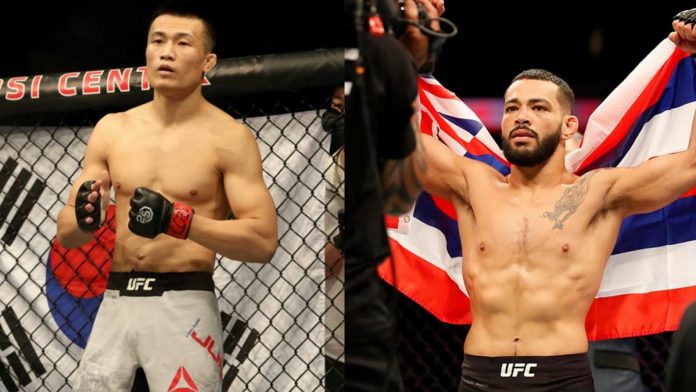 Dan Ige won the "Performance of the Night" bonus for his 22 second knockout against Gavin Tucker at UFC Fight Night 187, and after this impressive victory, he is now aiming at the top layer of the featherweight division.
After the fight, he called out The Korean Zombie and TKZ is yet to reply, in an interview with MMA Junkie he said, "I've kinda let just let the fans and the media create some buzz around it. I'm no matchmaker, but it definitely makes sense."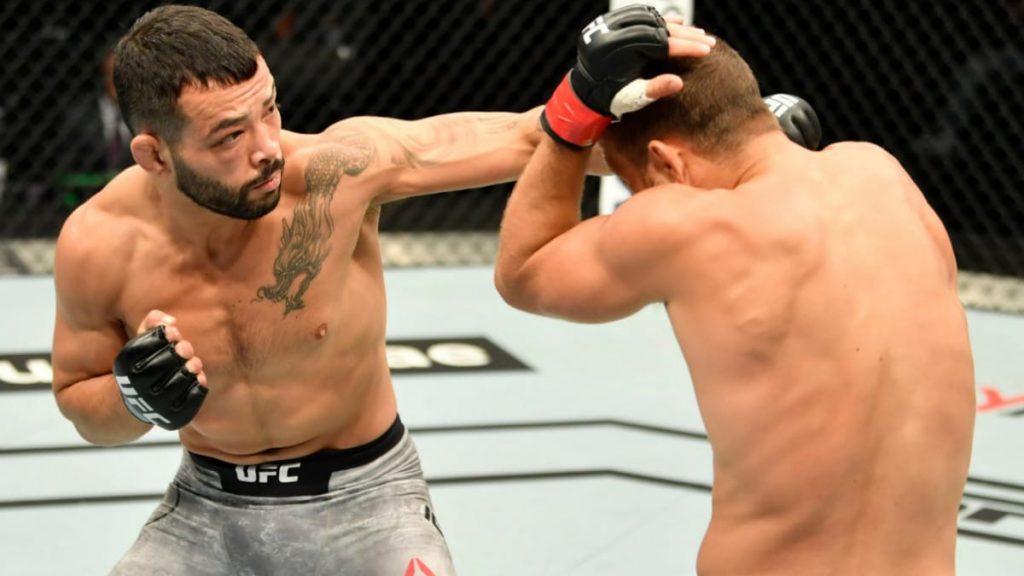 "Zombie, he's in the top-five echelon and obviously I'm aiming towards the title and, in order to get to the title, I gotta beat guys in that top five. But Dana said, I'll say it, I'm a guy that'll fight anyone. I don't shy away from any challenge."
"I took on Gavin Tucker, who was a big risk for me and he didn't have a number next to his name, but I'm not moaning or groaning or complaining about it. I love a challenge, so I think the Zombie fight makes a lot of sense. He's a guy that comes in, he's literally a zombie. If you look at my style, you can call me a zombie as well. I've never been finished, I can take a shot if I need to, and I always come forward, so that's just a sick fight."
The Korean Zombie teased the possibility of moving up to the lightweight division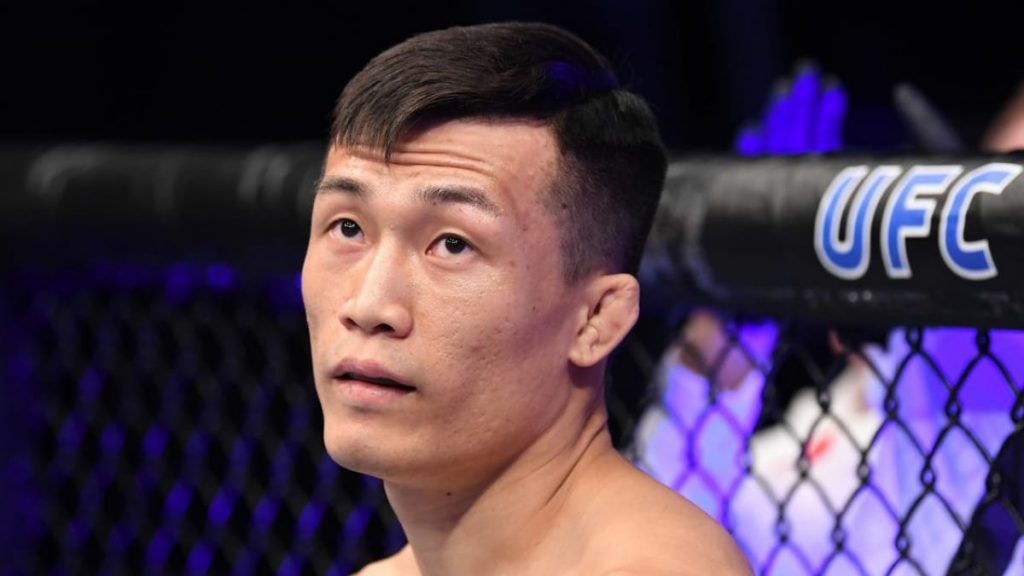 TKZ is coming off from a unanimous decision loss against Brian Ortega, and after the fight he disclosed that he went on a dark period, he gained so much weight, as he ate recklessly after his loss.
Dan Ige and his wife are expecting a baby any day now and he is happy and ready to face TKZ any time after that.
Also read: "I'm not going to worry about Jon Jones until I take care of business," says the Heavyweight champion Stipe Miocic
'This guy is f*cking dangerous… With one punch, just one punch, he can finish the game' – Ciryl Gane responds to Derrick Lewis' callout
Related: UFC Vegas 21: Dan Ige – "A First Round KO Is Nice, Can't Beat That" | Post-fight Interview