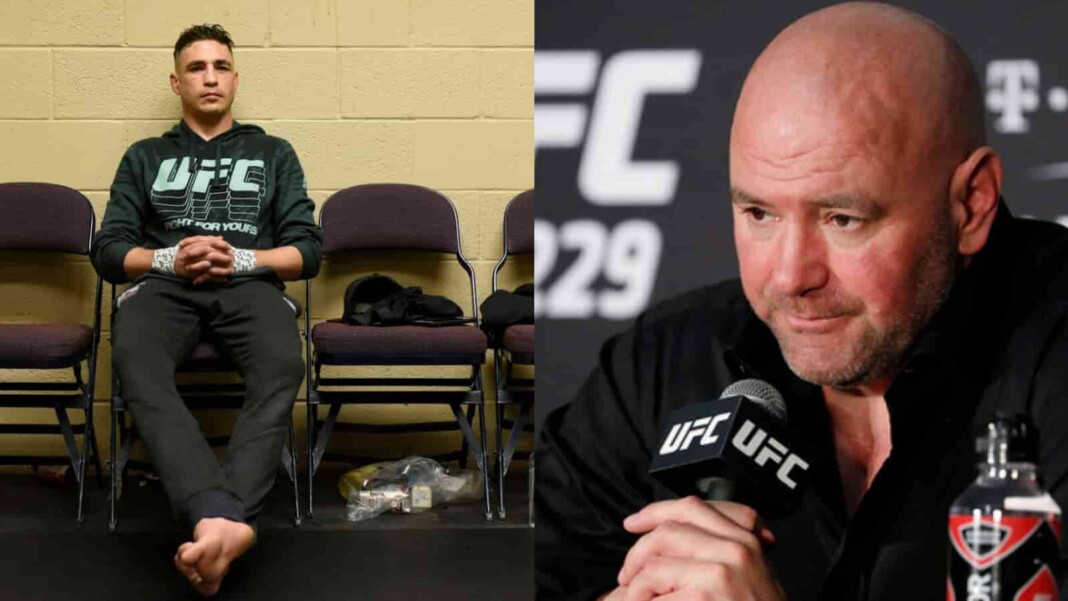 Diego Sanchez was recently released by the UFC, just ahead of his fight against Donald Cerrone at UFC Vegas 26. The 39-year old had been the fighter with the longest uninterrupted tenure in the history of the UFC. His release came as a shock to everyone in the MMA community.
On further investigation his release was attributed to his coach Joshua Fabia, who had asked for Sanchez's 16-year long documents. Sanchez had also not been able to provide an assurance about his health to the promotion.
'They can say whatever they want to say' – Dana White
Recently, a weird training video of Fabia throwing strikes at Sanchez while he is suspended upside down has been trending. A plethora of UFC fighters expressed their disgust at the video, notably Conor McGregor and Jon Jones. And now, even UFC President Dana White gave his thoughts on the video, in an interview with Aaron Bronsteter of TSN.
White was quoted as saying, "The thing that baffled me even more is that, do they think that those videos make us look bad or them? I don't know. Listen, the whole thing is nutty. I've been in this game for a very, very long time and I've seen this movie and I know how this movie ends and it's actually a sad story, but he's a grown man. He can do whatever he wants to do. He's free, like they put it. He can do whatever he wants to do. They can say whatever they want to say. Good luck to him." [via Bloody Elbow]
'None of this stuff bothers me, I don't care' – Dana White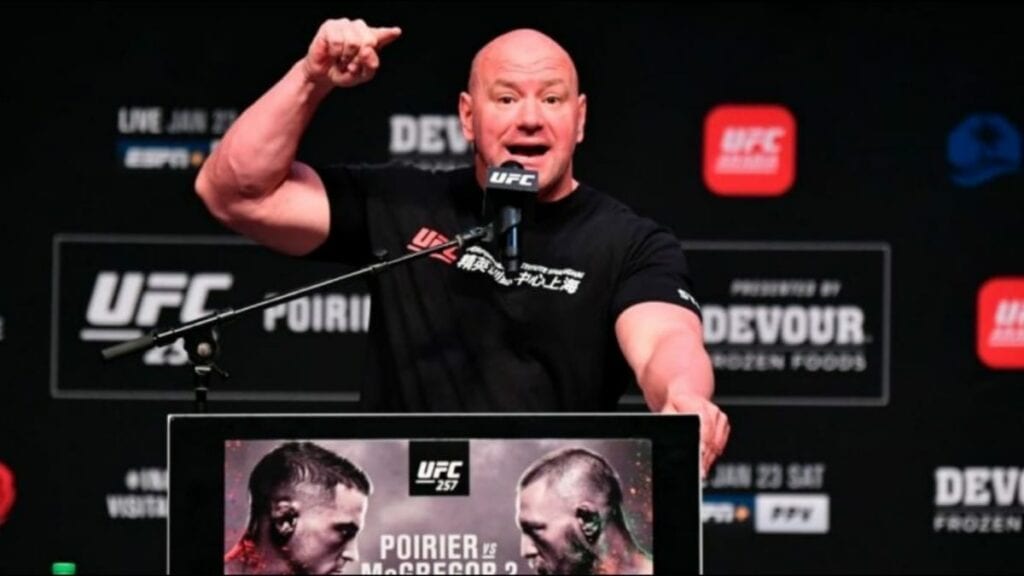 Sanchez had spoken about White being selfish and not even spending mere 45 minutes with him, to discuss his future. Speaking about this White said:
"This type of stuff, I've been dealing with this my whole career. None of this stuff bothers me, I don't care. It's unfortunate, I always liked Diego. Diego's says he's been trying to talk to me. Diego could pick up the phone and talk to me whenever he wanted to. When he wanted to text me, he would text me." [via Bloody Elbow]
He continued:
"We did have that incident where they were claiming they got left at the airport, as soon as I found out that happened I called, I apologized to him up and down. He knows. He knows what's going on. He knows what the deal is. As far as that other guy, I don't even know him. I've never met him. Apparently he knows a lot of things about me, but I don't know anything about him. Yeah… that's it." [via Bloody Elbow]
What are your thoughts on this?
Also Read : 'We might be fighting next week' – Kamaru Usman in a recent conversation with Ali Abdelaziz
Also Read : WBC and IBF heavyweight champion Filip Hrgovic gives his prediction for Anthony Joshua vs Tyson Fury