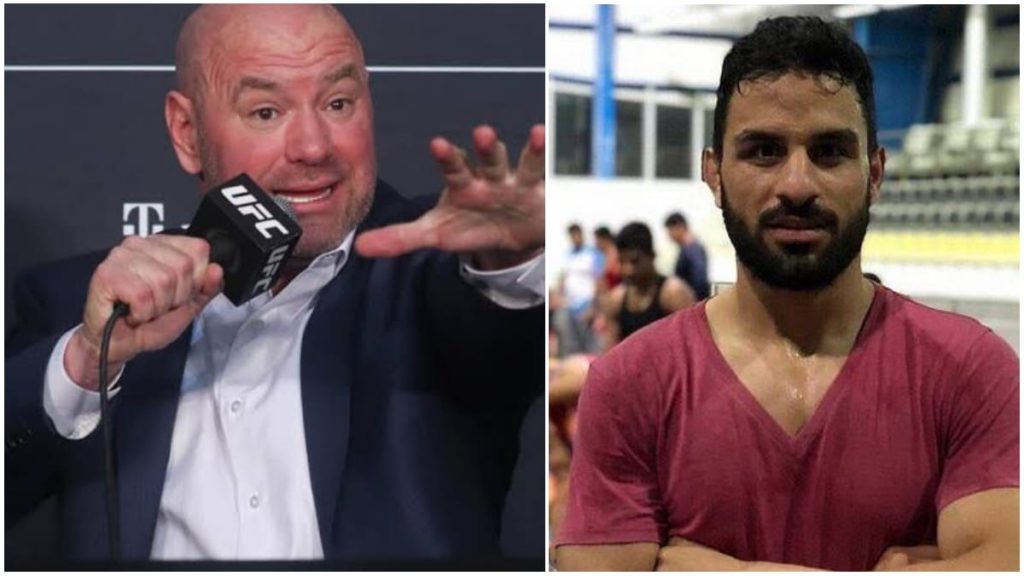 The world mourns the loss of an Iranian wrestler who was sentenced to death and executed by the government of the Islamic Republic of Iran for an alleged murder that occurred during the 2018 Iranian protests. Among those who wanted to stay this execution, one was Dana White.
According to White, he heard the story about Afkari's planned execution. After which he personally reached out to President Donald Trump in an effort to save his life. White counts Trump as a long-time friend and recently spoke for him during the Republican National Convention.
Dana White asked for Donald Trump's help to save Navid Afkari
After being approached by Dana White, Trump upload a video asking the Iranian government to spare Afkari. After he was sentenced to death for fatally stabbing a security guard. During anti-government protests in the Iranian city of Shiraz in August 2018.
UFC event paid their tribute to Afkari before the start of UFC Vegas 10. In the post-conference of the match Dana White said, "Obviously, everybody saw the tweet that he put out, and I know he did some stuff behind the scenes to try and help. I know there was a lot of publicity. I know the New York Times, FOX, tons of people in the Middle East and throughout Europe wrote stories about it, and I know some other people, powerful people, that tried to help. At no point during this process did it look good."
A recording was also leaked out of prison where in Afkari said that he was forced to accept the crime. Speaking on that White said, "He knew he wasn't allowed to protest, but he did anyway," White said. "Much like people anywhere, the people that are protesting now, when you strongly believe in something, you stand up for yourself. You try to stand up. This guy did even know that the penalty could be death.
However, Afkari met with an unhappy end as he could not even meet his family before execution. But surely, he will live in the hearts of all his fanatics. His legacy will always continue.
Also Read: UFC Vegas 10: Dana White calls Mike Rodriguez 'the winner' over…