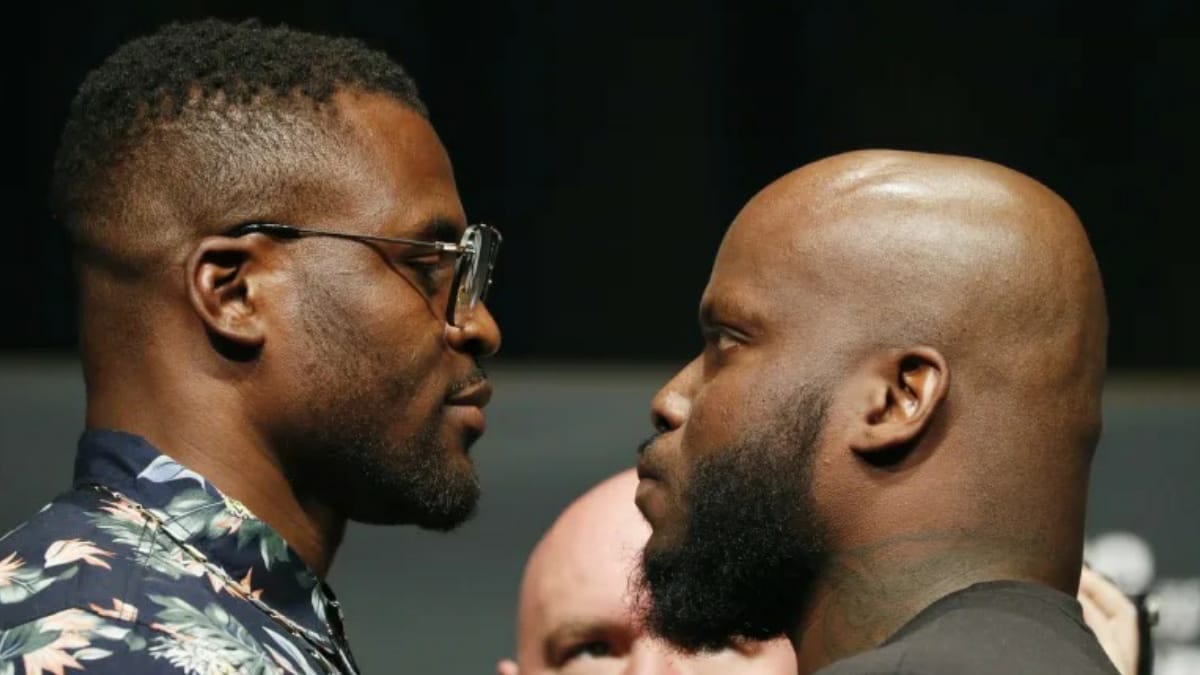 Jon Jones might have to wait until he gets a shot at the heavyweight title, as UFC President Dana White revealed that Derrick Lewis will be challenging Francis Ngannou for the heavyweight title. Ngannou recently beat Stipe Miocic at UFC 260 in a rematch to claim the heavyweight title. No sooner did he beat Miocic, than talks of a fight with Jon Jones began.
But, Jon Jones asked for an exorbitant amount of money to fight Francis, and began a Twitter war with the UFC president. And now, it looks like Dana White has decided to give the opportunity to Derrick Lewis.
Speaking in an episode of the Bill Simmons Podcast, White justified that Lewis was a better option – since he has already beaten Ngannou once and has been good in his last couple of fights. He also stated that Jon Jones wanted $30 million to fight Ngannou.
'When Jon's ready, he'll let us know' – Dana White
White was quoted as saying, "We tried to work with Jon, and we eventually have to move on because realistically, and in all honesty, Derrick Lewis is the guy who deserves the fight. Derrick Lewis is a heavyweight, he beat Francis Ngannou, he's looked good in his last couple of fights, he's ranked in the top three, I think, and he deserves the fight. That's the fight that should happen. We'll just roll and do what we do. When Jon's ready, he'll let us know." [via MMA Junkie]
He continued, "In his deal, he's talking he wants $30 million guaranteed. The way that this works is, these guys all share in the pay-per-view. … He will share in the profits of the fight. That's how it works. That's how you run a business, and you don't go broke." [via MMA Junkie]
Ngannou and Lewis's match at UFC 226 in July 2018 is considered by many as one of the most boring main events of all time. Ngannou was coming off a loss against Stipe Miocic and played it really safe; he lost via. unanimous decision.
Lewis has been in a rich vein of form in his last few fights. He is currently on a four-fight win streak, and his last KO win against Curtis Blaydes exhibited the sheer power the 'Black Beast' possessed.
What do you think of Dana White's decision?
Also Read : Eddie Hearn fears Anthony Joshua might be without his coach Rob McCracken in his corner
Also Read : They cheer for me because I bring the violence that they crave – Jorge Masvidal