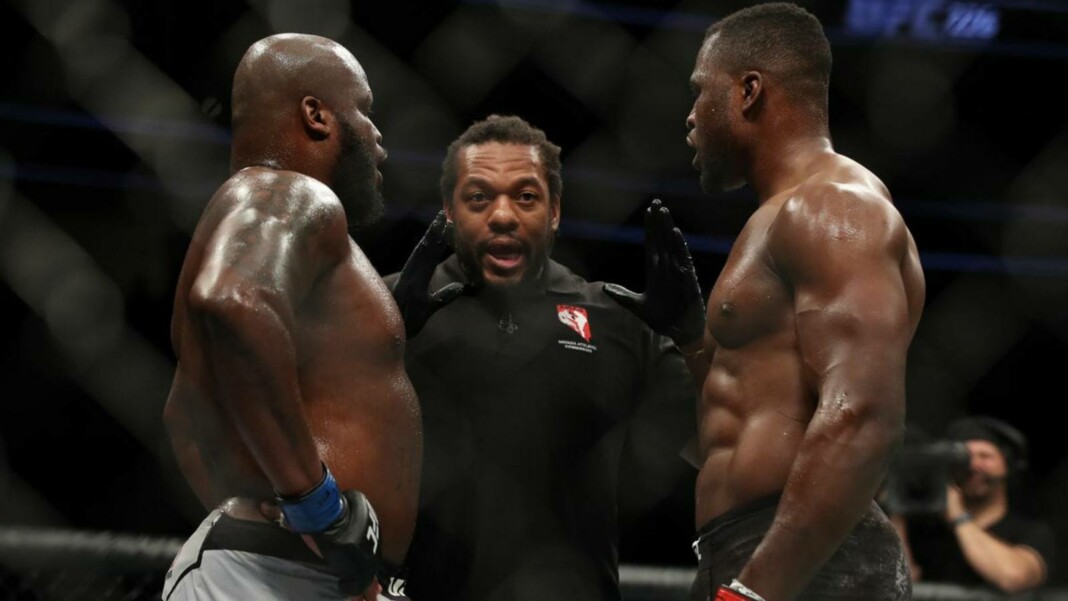 'The Predator' Francis Ngannou became the new UFC Heavyweight champion by defeating Stipe Miocic at UFC 260. Following his win, the former Light Heavyweight champion Jon Jones who is eager to make his comeback in the Heavyweight division tweeted 'Show me the Money'.
Since then, he has been negotiating the contract with UFC for this super fight against Francis Ngannou. But Jones and UFC couldn't seem to come on mutual terms and now it looks like UFC is already looking past Jon Jones for Ngannou's first title defense.
Earlier the news broke out that the promotion is looking to book a rematch between Francis Ngannou and Derrick Lewis and in his latest interview with TSN, White confirmed they are looking to book this match in summer.
Dana White says, "We're working on that fight, that fight is going to happen this summer." Both of them fought against each other at UFC 226 which is considered to be one of the most boring fights in UFC history.
These both knockout specialists did nothing other than staring at each other in the whole fight. Derrick Lewis landed 20 strikes and Francis Ngannou landed 11 strikes and at the end of the fight, Lewis won it by the unanimous decision of the judges.
Dana White also reveals they are looking for someone past Francis Ngannou for Jon Jones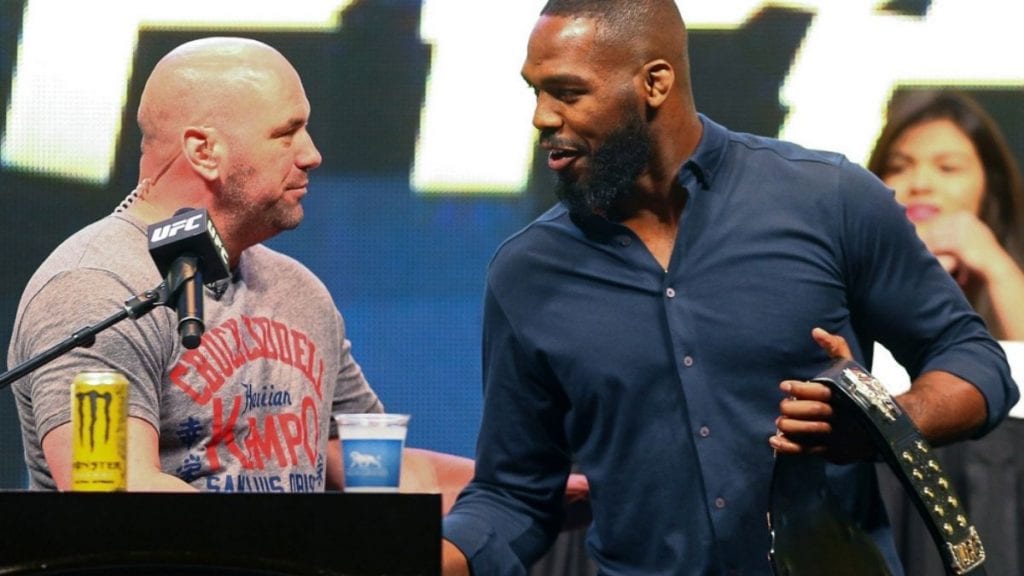 The UFC president Dana White revealed that Derrick Lewis getting the first title shot doesn't mean Jon Jones is out of the title picture. He can call Hunter Campbell anytime and book his Heavyweight debut.
Dana White added, "Whether Jon has a manager or not, Jon is going to do what Jon wants to do. So, it's probably something that Jon Jones needs to work out. I know that him and Hunter have a good relationship. So, I think those guys are going to get together soon and talk."
"Listen, you look as the last however many years and people ask me who I think the best ever is and I say Jon Jones. Jon Jones is a massive part of the history of this company. He's one of the best ever."
White concluded, "No matter where you stand, whether you think it is him, Anderson Silva, Khabib Nurmagomedov, GSP, wherever you stand on that, he's one of the best of all time. Obviously, there are still some big fights that can be made with him, and we would love to do it. It's not like we can't get something done over here."
Also Read: "I don't know if she's ready," Dana White talks about signing Kayla Harrison for UFC.
"The boos were really loud, it was my first time experiencing the situation," Zhang Weili discloses fans distracted her at UFC 261.