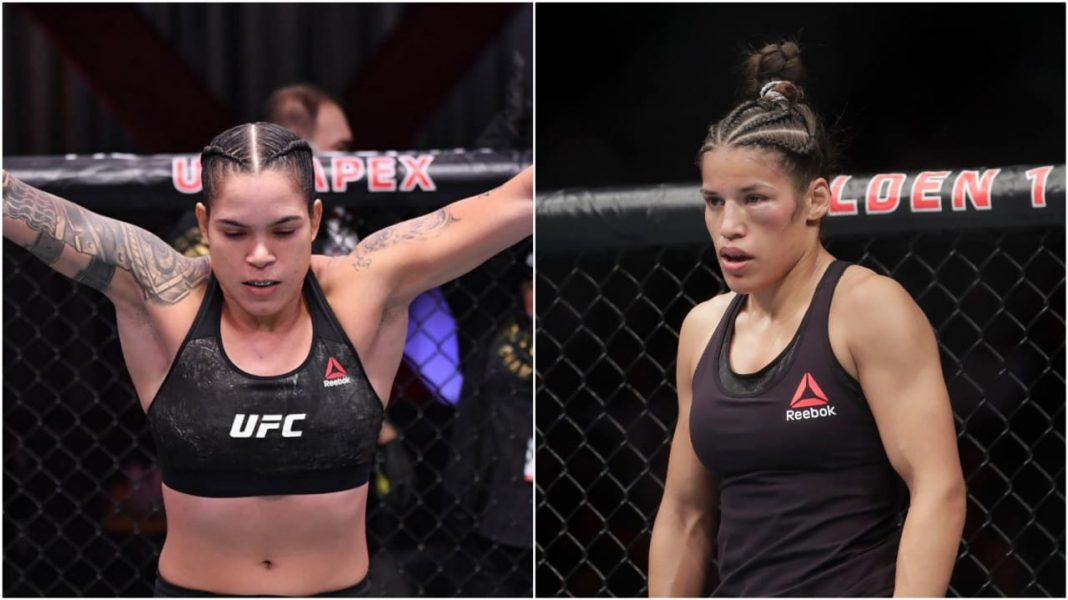 Amanda Nunes is currently untouchable. 'The Lioness', has been defending her titles for fun, and her recent outing with Megan Anderson, against whom she defended her featherweight title, in double-quick time, showed how much dominating she can be inside the octagon. She has been paired up with every single opponent possible by the UFC, and every single time she comes up trumps.
More recently, the news is that UFC President Dana White is planning to set up a fight between Amanda Nunes and number 6 ranked women's bantamweight contender Julianna Pena. Speaking in an interview with TMZ Sports, the boss revealed that Pena has been pressurizing him in booking a fight against Amanda Nunes, saying that she deserved to fight the two-division women's champion.
'Amanda doesn't want her because the style doesn't match up well for Amanda' – Dana White
White was quoted as saying, "Right now, alright, I'll give you a little something that we're talking about right now. So Julianna Pena has been driving me f*cking bananas, okay? Will not stop terrorizing me that she deserves this fight. 'Amanda Nunes this, Amanda Nunes that, Amanda's ducking her, Amanda doesn't want her because the style doesn't match up well for Amanda.' So I'm thinking about doing Pena and Nunes."
Julianna Pena is coming off a victory against Sara McMann at UFC 257. But prior to that, she was submitted by Germaine de Randamie in October, which has been one of the main reasons Amanda Nunes doesn't seem to be interested in fighting Julianna Pena.
Amanda Nunes, on the other hand, just defended her featherweight title against Megan Anderson, and has been smashing whatever is being thrown at her.
Will it be another cake-walk for Amanda Nunes, if this fight happens?
Also Read : Marvin Vettori believes Darren Till is overhyped by the media and fans!
Also Read : Neil Magny isn't interested in waiting until July to fight Khamzat Chimaev!