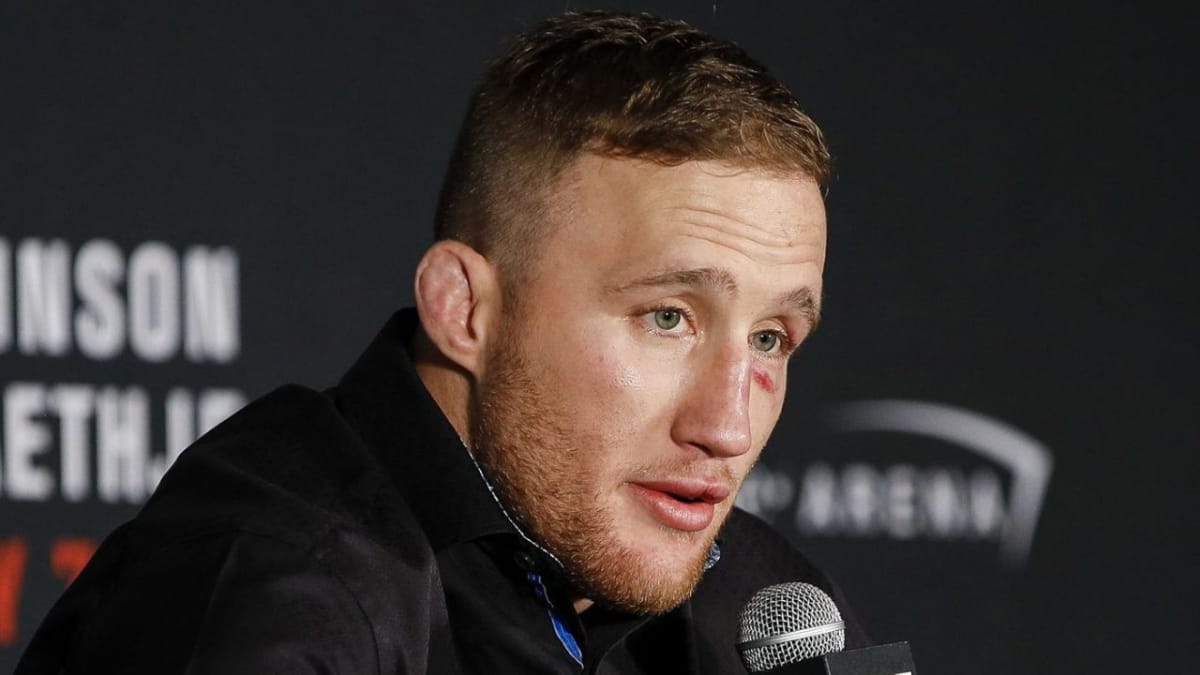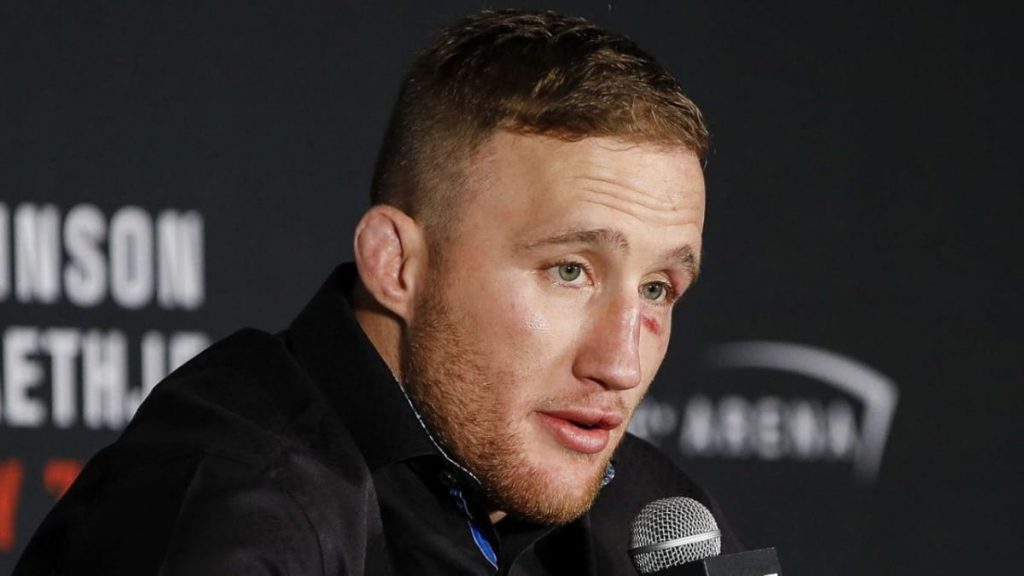 Justin Gaethje had some harsh words for UFC administration due to current scenario in the lightweight division. He spoke on behalf of the distress and unhappiness of his fellow fighters. The American mixed martial artist has not yet decided his next fight. Justin Gaethje's last fight was in October 2020 when he fought the retired champion, Khabib Nurmagomedov. Justin Gaethje faced defeat in his last fight via submission in the second round. The American fighter is still a top contender for the UFC Lightweight title.
In a recent interview, Justin Gaethje talked about how things worked in his division and how the UFC managed its business at the top level. The former UFC title challenger believes, UFC president Dana White has done a poor job of managing the title picture for 155 pounds.
Dana used Tony and Poirier, says Gaethje
The UFC is yet to strip champion, Khabib even though he retired back in October. The no.1 challenger for the title right now, Dustin Poirier also showed his discontent towards the management. The Diamond was offered a fight with former Bellator champion, Michael Chandler which he refused.
A lot of fans and fighters feel it is unfair the new man Chandler gets a shot at the title. Justin believes the whole drama began at the UFC 256 when he challenged The eagle for the title. Justin said in the interview, "The reason why this is happening with Poirier is because Dana White used, he tried to, he did, he (explicit) Tony (Ferguson) and Dustin,".  
"He said (explicit) you guys, I'm going to take Chandler, and he's going to be the backup for this title fight. That all happened four months ago. We are humans, we have principles, we have morals, and that's what that is. That's why Dustin Poirier is saying (he won't fight Chandler). Well, I would assume. I don't talk to the guy.
Taking Michael Chandler as the backup fighter for the title is wrong, feels Justin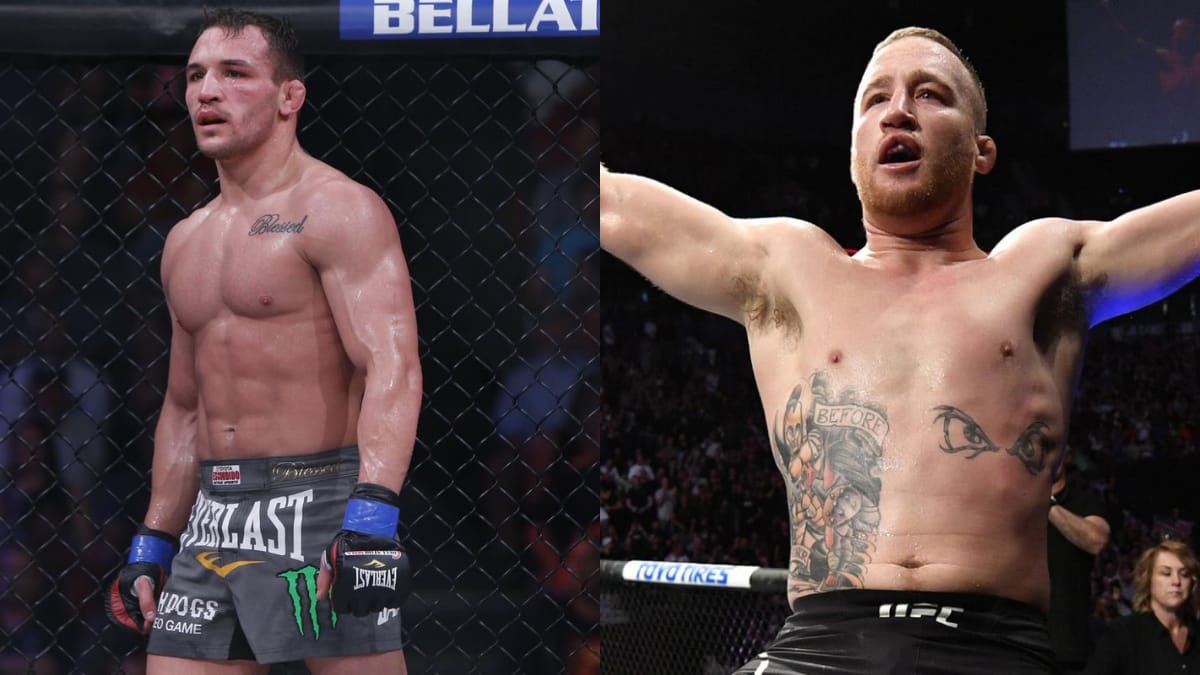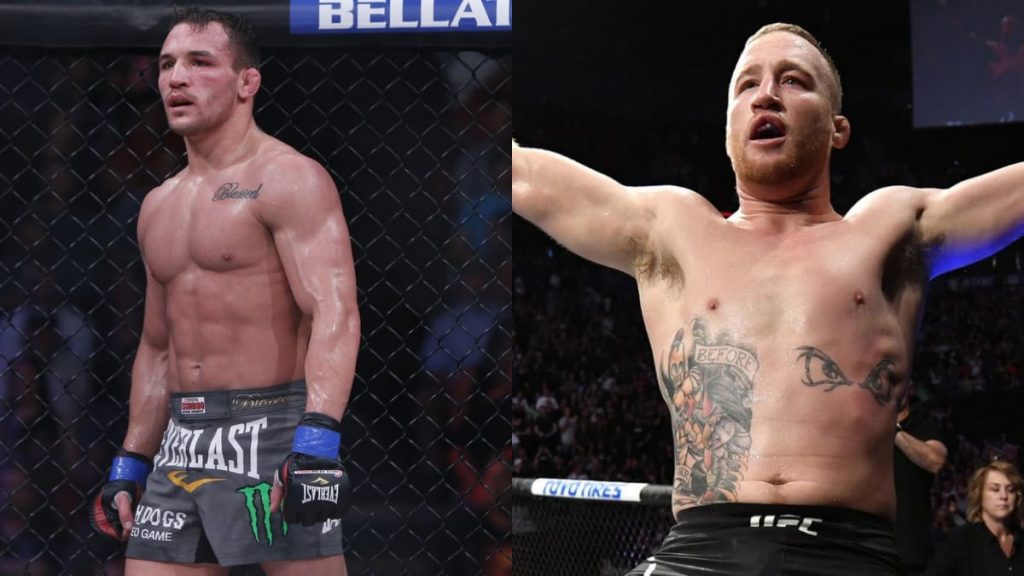 Justin Gaethje thinks the UFC's decision to make Chandler fight for the title is unfair and the wrong way to go about it. The UFC didn't take the final steps to make Tony Ferguson and Dustin fight at the UFC 256. "That's just the truth. You remember how upset Tony and Dustin were when they didn't put that fight together (at UFC 256)," Gaethje said. "They were probably $50,000 or $100,000 off one of their contracts, and they didn't put the contract together and those guys were ready to fight.", Gaethje said.
Despite all the drama and conundrums, Gaethje says, "I'm happy. I'm not dissatisfied,". Justin is still waiting to book his next fight and contend for the title.
Also read "I love seeing a loudmouth get knocked out" Justin Gaethje on Conor's KO loss