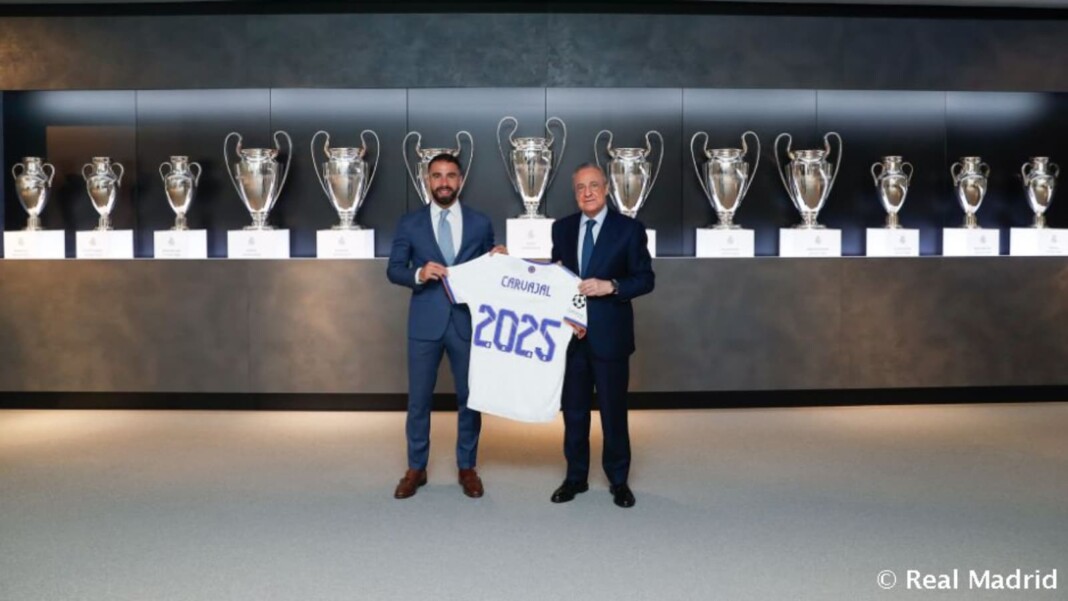 Finally, Real Madrid fans a have good news. Their prominent defender, Dani Carvajal extends his contract with the club. The player inked the new contract with improved terms and is set to stay till 2025. The Spanish international and Real Madrid announced his new contract in a spectacular fashion. The club posted a cryptic video where Dani Carvajal shakes off the shirt few times to announce the year till he is set to stay with Los Blancos.
Here is the Twitter video of the player announcing his new contract:
The club statement read:
Daniel Carvajal signed his contract renewal at Real Madrid City, joined by club president Florentino Pérez. The defender commits to our club until 30 June 2025.
Dani Carvajal extends his stay: All you need to know
The undisputed starter for Real Madrid, Dani Carvajal will stay with Real Madrid till the end of 2025. The player has signed a new contract for three years. The player will also see his wages rise compared to the previous contract. However, the club is yet to publicize the details of the new deal.
Dani Carvajal might also end up as the club captain if he stays beyond 2024. The major reason being the star players are set to depart/retire from the club. Luka Modric and Marcelo have contract till 2022 whereas Lucas Vazquez has contract till 2023. With Raphael Varane joining Manchester United, Dani Carvajal will be the senior most player of the squad.
How did Dani Carvajal fare in the 2020/21 season?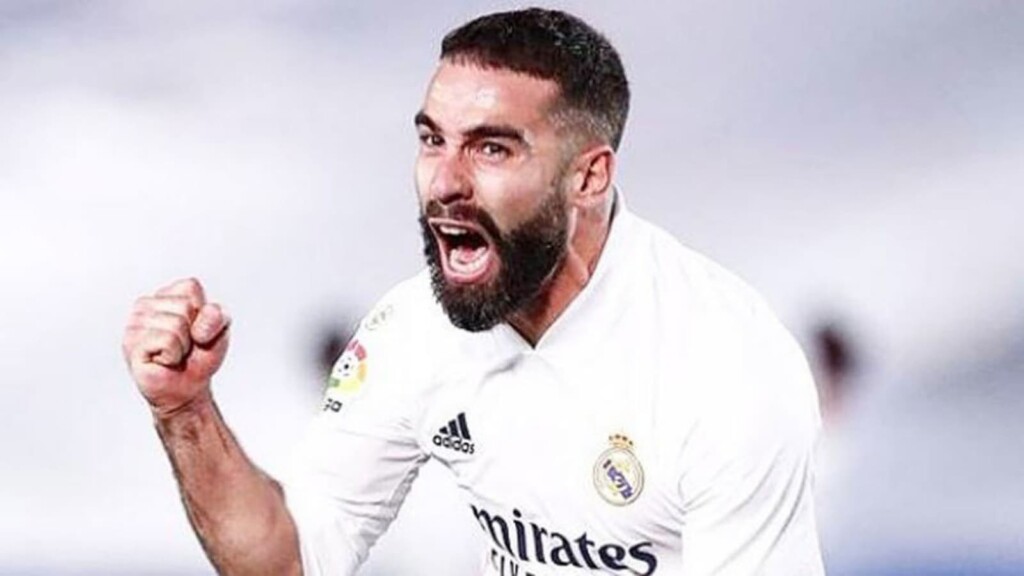 Daniel Carvajal aka Dani Carvajal was ruled out for most of the season owing to injury. The 29-year-old was not available for most of the season and played just 13 games for Los Blancos. In those games, the player was able to assist his forwards twice. Also, he was monumental in defense for Zinedine Zidane's men.
The 2021/22 season will be tough for Real Madrid as they have let go their two talismanic defenders. It remains interesting to see how Carvajal can help the team to regain the lost ground in La Liga.
Also Read: Mateo Messi flaunts his football skills in viral video: Fans call him Leo's rightful heir