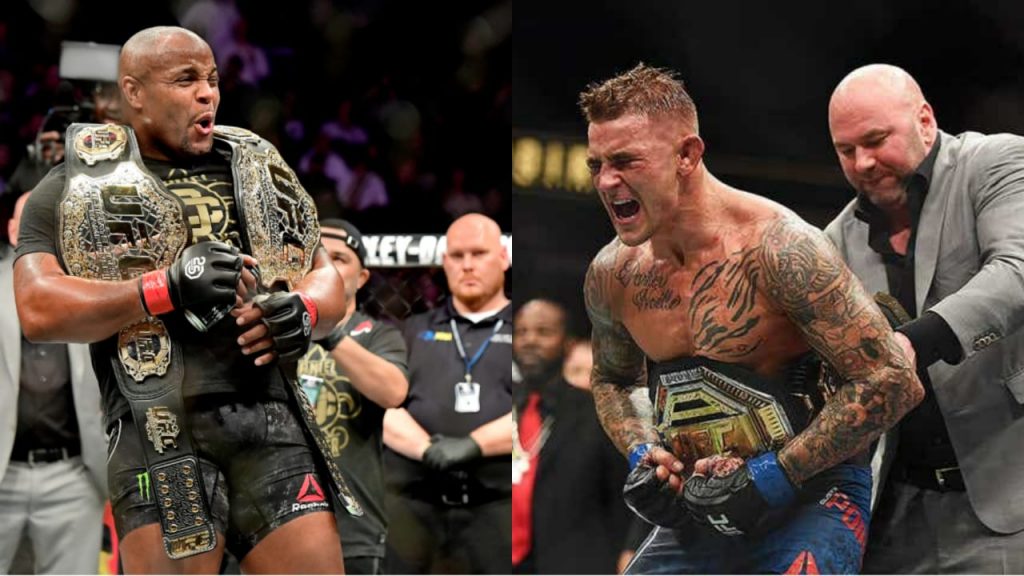 The former UFC Lightweight interim champion Dustin Poirier is going to face the former two-division champion, Conor McGregor, at UFC 257 which is just around the corner. In their first face-off, Conor knocked out Poirier in the very first round of the fight.
Six years have been passed since they faced each other off but the demons of the past still seem to be haunting Poirier. Many people believe that somewhere in the back of his mind 'The Diamond' will be having this loss also.
One another UFC two-division champion Daniel Cormier has been involved in such fights throughout his carrier and he gives a piece of friendly advice to Dustin Poirier. In his latest interview with SCMP, Cormier says,
"I think when you lose a fight and you go into another fight with the same person… I know all about it, I fought 'Rumble' twice, I fought Jon Jones twice, I fought Stipe Miocic three times. I fought seven of my 25 fights against three dudes,"
"So I think any fighter can convince himself he just got caught, and that's what Dustin is gonna have to rely on in order to give himself a chance. It's difficult to forget, but you wanna remember it and use it to motivate you in the rematch."
Dustin Poirier wants to start his legacy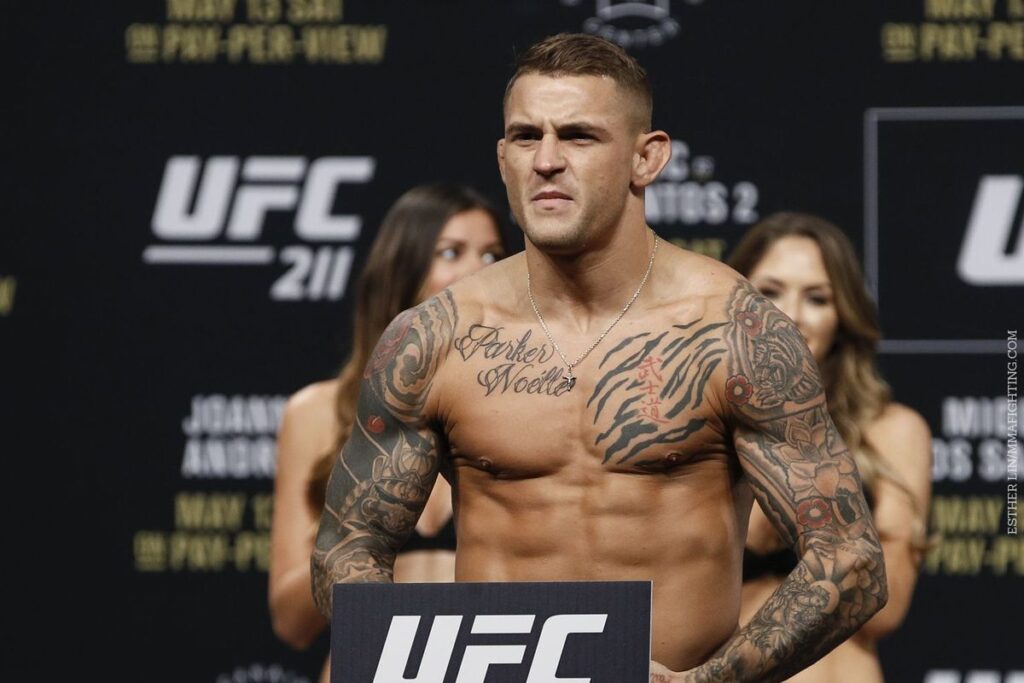 Although Poirier suffered a loss against Conor McGregor when they first faced each other but this time 'The Diamond' believes it is not only about getting revenge, it is about starting his own legacy at the Lightweight division.
In one of this latest interview with Theo Von, Poirier says, "This isn't a revenge fight for me. Of course, those things are great. I go out there and beat him, those are all part of this storyline things,"
"I'm going to think about and be happy with, but that's not the driving force of each day. I'm driven by the main goal: becoming the world champion, being the best."
Also Read: UFC Bantamweight fighter Irwin Rivera arrested for attempt to murder charges of his own sisters