The former two-division champion Daniel Cormier and former Light Heavyweight champion Jon Jones seem to be two poles of a magnet. No matter how much they try both of them can't stop talking about each other.
In the latest interview with Ariel Helwani, Cormier again speaks about Jon Jones's Heavyweight move. Cormier says, "Jon Jones will not knock out anybody in the heavyweight division. He doesn't hit hard enough. If he couldn't knock these dudes out at 205lbs, he's not knocking these heavyweights out."
And after listening to this Jones is not one of those fighters who sit back and only listen. He shares a video of him knocking out Daniel Cormier and in a post-fight octagon interview Cormier crying for this loss.
With this edited video. Jones shared the caption, "hope you like this quick little edit I threw together for you Daniel Cormier." This isn't the first time both of them have gone back and forth with each other on Twitter and we are sure this isn't even the last time.
Daniel Cormier fires back at Jon Jones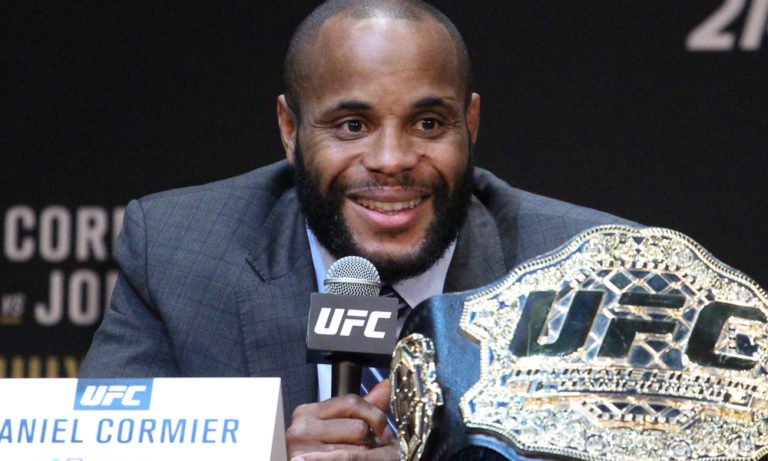 After seeing this quite embarrassing video Daniel Cormier didn't take time to give a response to Jon Jones. He was talking about Jones punches having enough power to knockout Heavyweights and Jones knocked him out with a kick.
Cormier in his tweet says, "There is a difference punch vs kick, you're still as dumb as you've always been, you'll never surprise me. Dance for me, I can always make your move. And lastly, this fight didn't count if you forgot there was an issue…… remember?"
How you guys feel about Daniel Cormier and Jon Jones's exchange. Is there any chance in the future for both of them to face each other ever again?
Also Read: "I get pissed at Dan Hooker because I'm like, 'Yo, that guy's not hard to beat," Will Brooks is still confident to beat Michael Chandler once again