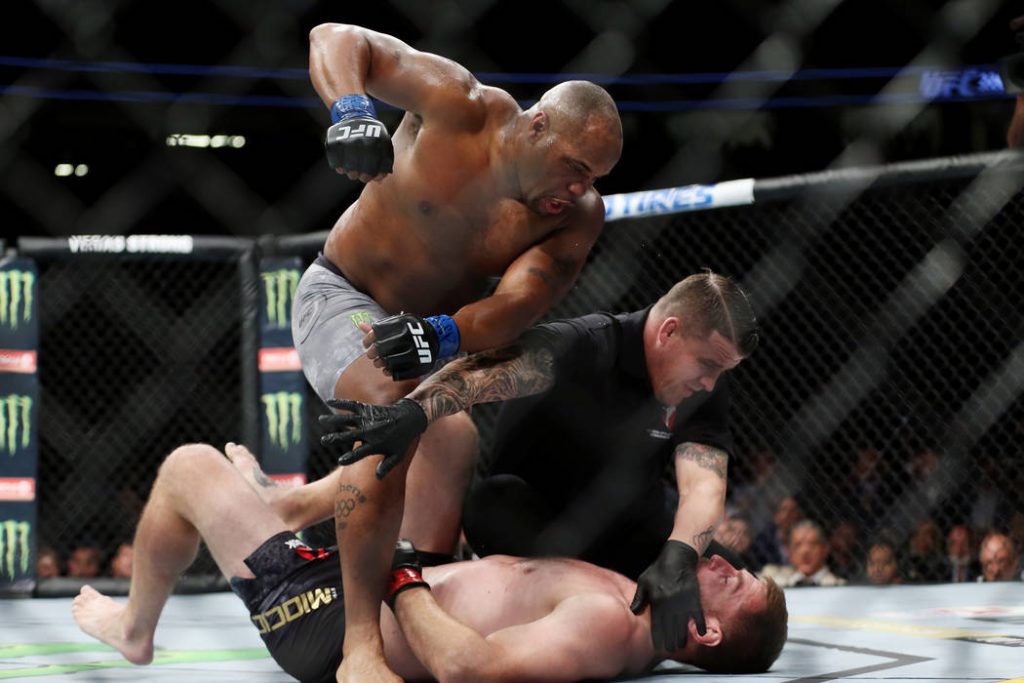 Daniel Cormier revealed that he tested positive for COVID-19 less than six weeks before his UFC heavyweight title fight with Stipe Miocic. Cormier confirmed to ESPN.  
Cormier said one of his training partners tested positive for the coronavirus on July 1, indicating the entire team to get tested. In that test, he was negative. But a week later, Cormier started to feel sick. He got tested again July 8 and the result that time was positive.
Cormier said, "I'd have kept training, not knowing I was sick, running the risk of infecting everybody else infecting the entire gym. You also don't know what your experience with the virus is going to be if you continue to run yourself down physically. Then it's just attacking my immune system. I took the data and those warning signs from the ring and I applied them."
Daniel Cormier COVID Battle before Miocic's Trilogy fight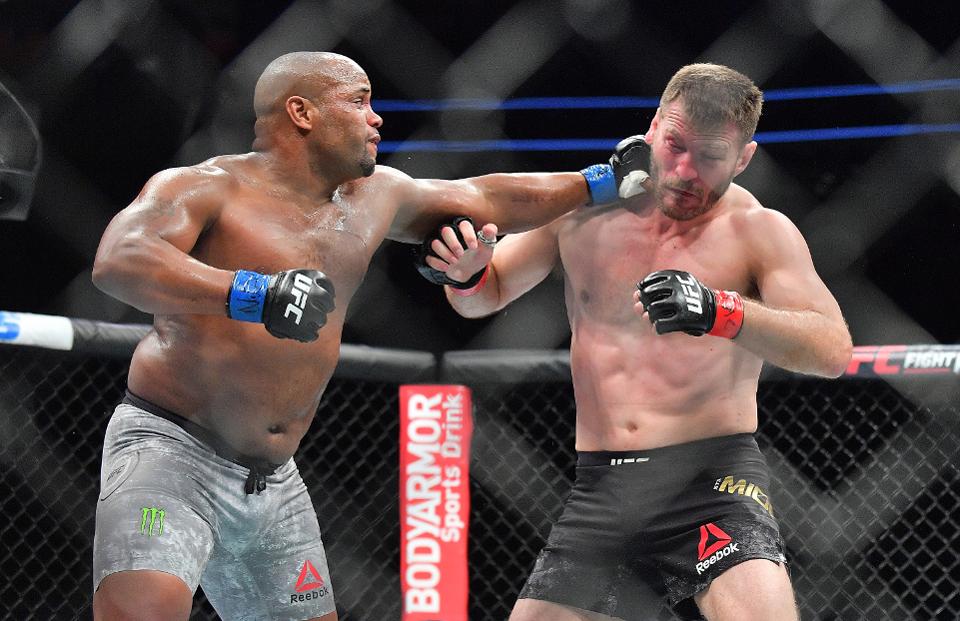 The Oura ring, which connects to smartphones via Bluetooth, gives regular readings on sleep, health and performance. Cormier thanks Oura Health for warning him, his body was not functioning properly, which prompted him to see a doctor. Although Cormier's coaches and training partners teased him for wearing the ring, Cormier said, but by the end of the ordeal all of them wanted one. 
"They said, 'Muhammad Ali didn't have a f—ing ring,'" Cormier said. "'Tommy Hearns, Marvin Hagler, these guys weren't wearing no ring.' They were like, 'You're tripping on the ring. You're one of the toughest guys in MMA.' They're all wearing Oura rings now."
Cormier said he saw drastic changes in his numbers as he began to feel sick. His resting heart rate went from 50 to 70. His heart rate variability dropped from 70 to 23. Also, his body temperature rose almost 2 degrees. So, despite the negative COVID-19 test initially, he got tested again and slowed down his training.
Indicating that this is no excuse to why he lost to Stipe Miocic, Cormier said, "Miocic won the fight, and he fought beautifully. This is a thank you almost to Oura for allowing me to get to the fight. I might have just kept pushing and not known I had it. But I was able to take care of myself properly and then get back into training and compete for the heavyweight championship of the world. Without the ring, I don't think that's possible."
Also Read: Henry Cejudo thinks Sean O'Malley has an over-rated view of his…