UFC Vegas 19's main event witnessed one of the craziest knockouts in the Heavyweight division. Derrick Lewis knocked out Curtis Blaydes with an uppercut in the second round of the match.
After getting hit with that uppercut Blaydes fell down on the canvas and Lewis landed some more shots before Herb Dean finally stepped in and throw him out. A lot of peoples are sharing different views about those shots.
In the latest episode of DC and Helwani, former two-division UFC champion, Daniel Cormier also shared his views. Cormier says, "It's the referee's job to stop the fight, and Lewis punched Blaydes until Herb Dean got there to stop them,"
"The reality is, Herb didn't do anything wrong. The moment Derrick dropped him, he ran over there as fast he could, yelling 'Stop, stop, stop.' Derrick did exactly what he was supposed to do."
"But, you cannot let these guys take follow-up shots at heavyweight. There cannot be follow-up shots at heavyweight. You have to get in there as soon as you can, because those punches, those two punches that Derrick landed, could really, for a long time, have Curtis Blaydes gun-shy now."
"He may not be the same guy when he goes into the Octagon, like 'Holy cow, I don't want that to happen again.' You never know, with those types of knockouts, what kind of effect it has on those guys long-term."
Daniel Cormier also talks about what's next for Lewis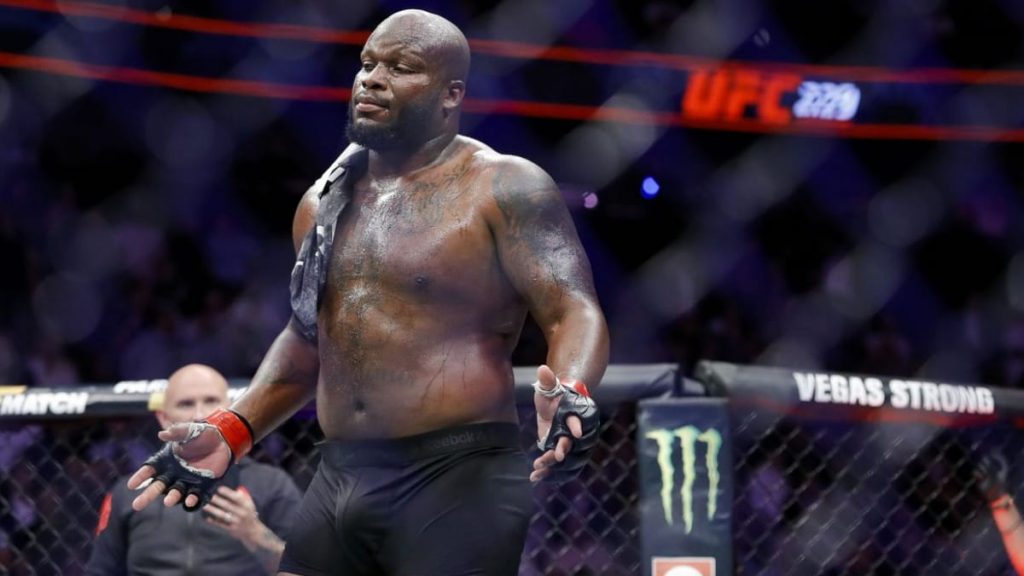 Derrick Lewis is now on a four-fight win streak and with this win, he jumped to number two ranking in the Heavyweight division. D.C. also waited out the options available for Lewis next.
Cormier says, "Here's the thing, Derrick Lewis needs to be paying close attention to what happens in Miocic vs Ngannou 2, If Francis Ngannou beats Stipe, and Stipe takes some time away like he's done,"
"Derrick Lewis fights Francis again, Derrick Lewis could be the UFC champion. That's a real possibility. He can fight with just about anyone, and it's all about matchups. He matches up better with Francis, than he does Stipe, I think,"
"I'd go to Vegas if I were him. I'd go to Vegas March 27th, I'd sit in the arena, and I'd just pay attention. I would make sure those guys know that I'm here in case something happens."
Also Read: Tyron Woodley named the toughest opponent of his MMA Carrier.