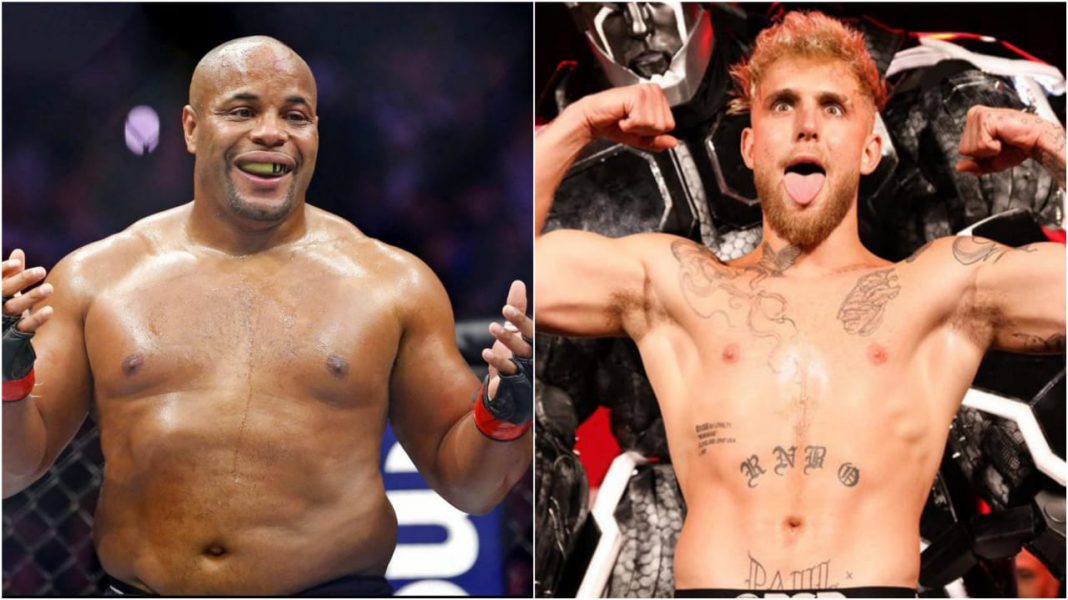 After the Youtuber Jake Paul produced one of the most disgraceful events for the fight fans around the world by knocking out Ben Askren in the very first round of their boxing match, he called out many other UFC fighters including the former two-division champion Daniel Cormier.
The former UFC Welterweight champion Tyron Woodley also cornered Ben Askren during the event and he clashed with Boxer J' Leon Love who offered Woodley to fight him. Cormier jumped in his defense and Jake Paul called him out for a fight.
Jake Paul says, "Okay fat boy, So me vs. you and Love vs. Woodley?" But in his latest interview with ESPN, Daniel Cormier shrugs off Jake Paul's fight call. Cormier says, "This dude would never fight me, I would kill him. Why would I ever fight someone like that?"
He added, "But my immediate reaction was, 'I can't stand this kid.' So it works! I can't stand this kid! But who punches down? You don't punch down to somebody. I'm the guy that's in the Hall of Fame. I'm the guy that won two world championships at the same time." [h/t Bad Left Hook]
Cormier continued, "I'm not gonna punch down to some kid that's on YouTube that's, like, 'Fight me!' Like, why? What have you done to earn the right to fight me? So, no, it's silly and stupid. But I would like him to fight Tyron. I would like to see him fight somebody more real. Don't fight Ben Askren at 190, bloated."
Daniel Cormier wants Jake Paul to face some real boxers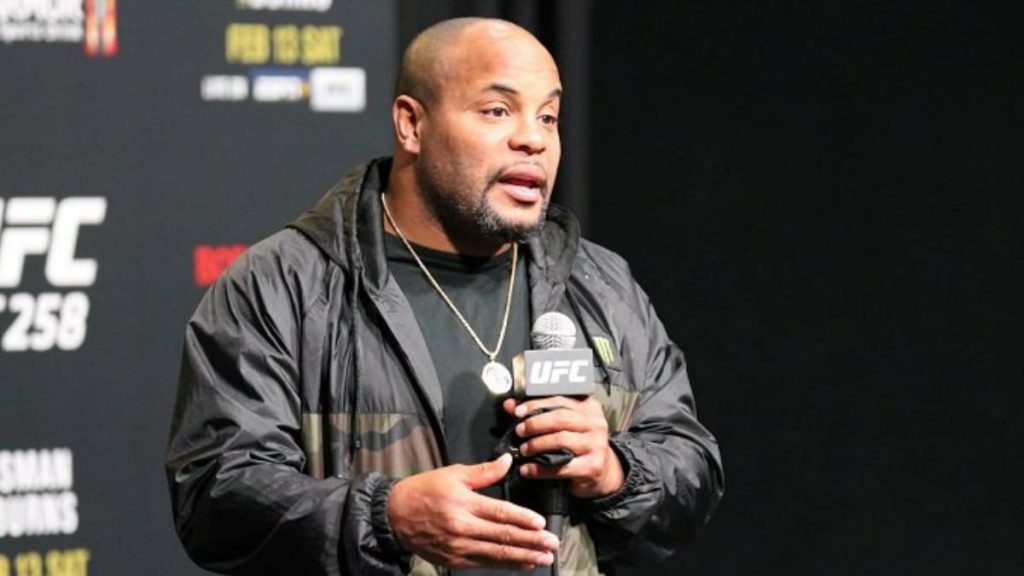 Jake Paul hasn't fought any of the real pro boxers in his career until now and Daniel Cormier wants him to face any real boxer or any fighter of his weight class. He added,
"Fight a middleweight. Fight Luke Rockhold! Let me see you fight Luke Rockhold or somebody like that. And then I will not only say that you have base skills, I will say you're a real fighter. Because right now it's all pretend. It's all pretend."
Cormier added, "It's time to stop calling this kid a YouTuber because the kid has the understanding and fundamentals of boxing, are they high-level fundamentals? No, but he does understand."
"If he continues to fight guys like this, he will continue to look as he's looked. But the moment he fights somebody that has a better understanding of boxing, that combination isn't going to land as effectively, and even if it does, he's not gonna just be putting these dudes out. Guys are gonna start rolling with the punch, they're gonna stop reacting so badly to the jab to the body." [h/t Bad Left Hook]
Also Read: UFC 261 (Main Card): Uriah Hall vs Chris Weidman Preview and Prediction.
"The baddest b*tch on the planet is back," Joanna Jedrzejczyk wants the winner of Weili Zhang vs Rose Namajunas.