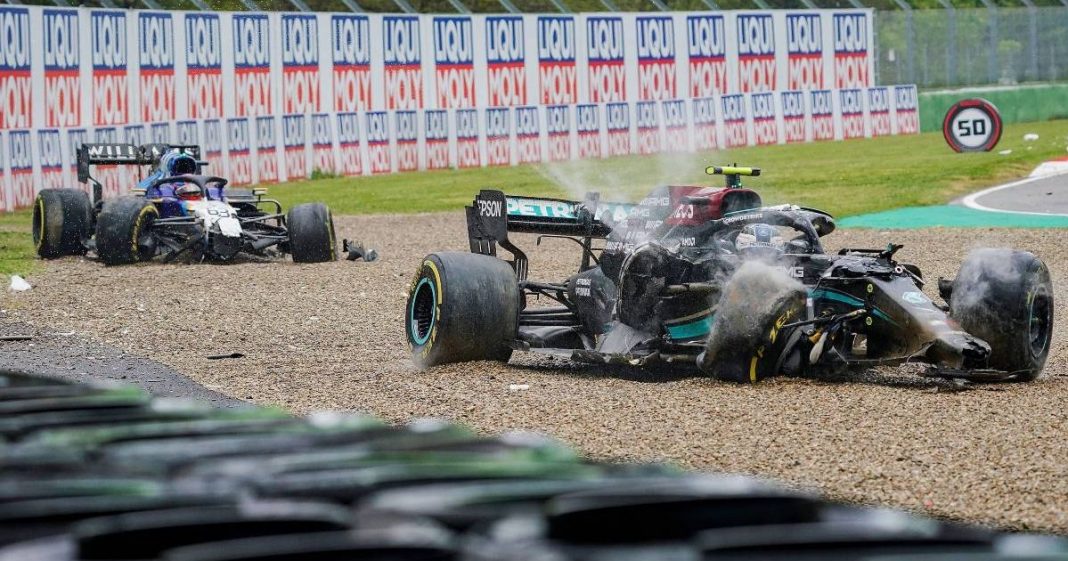 The collision between Mercedes' Valtteri Bottas and Williams' George Russell at Imola had been a topic to debate upon for several weeks. As both the drivers had put the incident behind them. As fans have their opinion based on whose fault it actually was, McLaren's Daniel Ricciardo becomes the latest to share his opinion on the same.
F1 is more of a team sport rather than an individual sport today. This has brought team orders and competitiveness of teams that have engines supplied by their rivals into question. Mercedes supplies engines to Williams. While Williams isn't as competitive as Mercedes, George Russell could have overtaken Valtteri Bottas in Imola, which is a rare sight.
What did Daniel Ricciardo say about George Russell and Valtteri Bottas?
Daniel Ricciardo said, "I don't know exactly what the situation was between Bottas and Russell, but if Russell felt he could actually overtake him, why not?"
"Ultimately if you're faster you should be able to try something," said Ricciardo.
Having said that, Toro Rosso were not in the same league as Red Bull. Despite that, Ricciardo always felt he was free to race rivals from these two teams. He recalls the Singapore Grand Prix in 2012, where he was defending 9th place from Red Bull's Mark Webber.
Daniel Ricciardo concluded, "In situations like that, we were allowed to really race with each other, without thinking too long about who we were fighting with. Of course, you always have to find a balance in that, but I think that Red Bull has as much as possible acted." 
Also Read: Valtteri Bottas dismissed all claims of him being replaced by George…