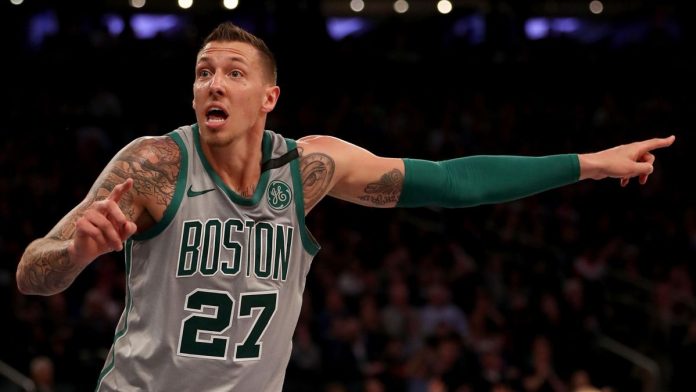 Boston Celtics came up with a good plan to keep quiet Milwaukee Bucks' marquee Giannis Antetokounmpo and allowed him to score only 13 in 33 minutes. But it wasn't to be their night as Daniel Theis missed a wide-open shot from the 3-point line to seal the deal for Boston Celtics. As a result, Milwaukee Bucks won their 8th consecutive game.
Milwaukee Bucks were led by Khris Middleton with an impressive double-double of 27 points and 13 rebounds. Whereas Bobby Portis came off the bench to score the second-best tally of 21 points. Giannis Antetokounmpo and Jrue Holiday managed to score only 13. Whereas Brook Lopez and DiVincenzo added 17 points each for the home team.
Daniel Theis misses game winning shot as Bucks top Celtics
Talking about the Boston Celtics, this game saw Kemba Walker leading his side offensively after a long time along with Jaylen Brown. The former scored 23 whereas Brown registered 24 points against his name.
After trailing 90-65 midway through the third quarter, the Celtics cut the margin to two on Jaylen Brown's 3-pointer with 1:32 left. Theis then drew an offensive foul on Giannis Antetokounmpo and the Celtics had multiple opportunities to tie the game or go in front the rest of the way.
Marcus Smart missed a 3-pointer with just over a minute left. Donte DiVincenzo blocked a shot attempt from Kemba Walker with about 35 seconds remaining. Brook Lopez blocked a Smart shot attempt from around the basket with 2 seconds left.
Middleton knocked Smart's ensuing inbounds pass out of bounds, giving the Celtics one last opportunity. Smart found Theis all alone in front of the Celtics' bench. But the shot bounced off the rim as the buzzer sounded. 
Also Read: Toronto Raptors snap 9-match losing streak after win over Denver Nuggets