Last week, Novak Djokovic entered the 311th consecutive week as the world no.1, beating Roger Federer's record of 310 weeks.
Russia's Daniil Medvedev has now commented on Novak Djokovic's record and even said that the level at which Nole is playing, he can reach 400 weeks as the world no.1.
Medvedev is currently playing at the Open 13 tournament in Marseille, France. He has reached the final and will face either of one Frenchman, Humbert or Herbert.
They are absolute madness: Daniil Medvedev on the 'Big 3'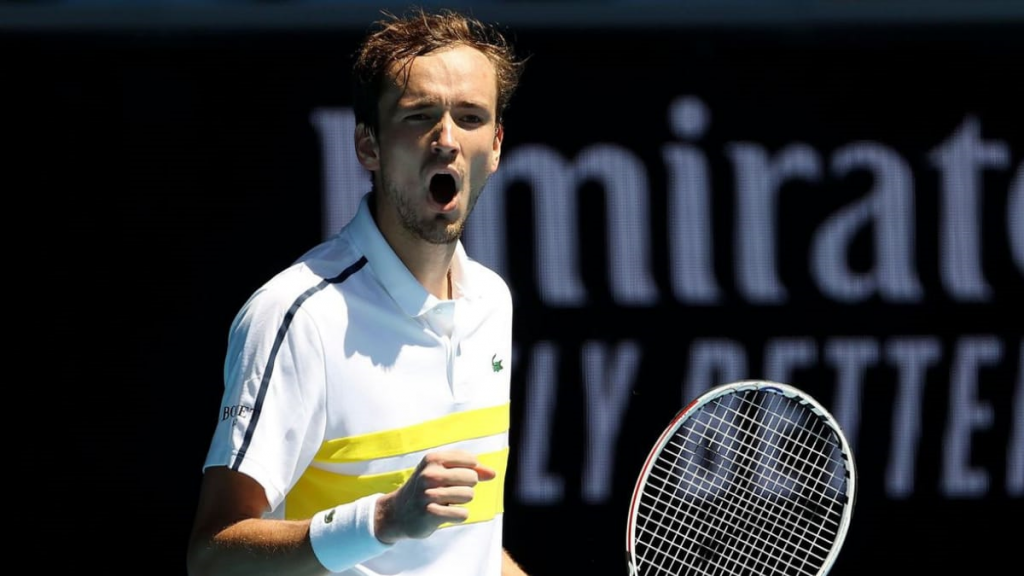 Daniil Medvedev will climb up to a career-best ranking of World No. 2 next week. He has hailed Novak Djokovic for breaking Roger Federer's record for the most number of weeks spent as World No. 1.
"It is an incredible achievement which I am sure makes him very happy," he said after his semi-final win.
"Seeing how he plays I'm convinced he can reach 400 weeks as number one. Of course, we will try to prevent it but we must admit that at the Australian Open I did not do anything against or almost, but we must know how to accept it because this kind of situation sometimes happens in the sport."
He continued: "Anyway, no one will make it easy for me. But hey, I always say the same thing about the Big Three: they are absolute madness, most likely the records they set won't be broken for 100 years."
"It's very strange to see something like that in sport and I don't think you can say that other people are not good, I don't think they have anything to be ashamed of."
Medvedev has been phenomenal since November 2020. He has won the Paris Masters, the ATP Finals and reached the final of the Australian Open 2021. He is all set to win the Open 13 title after reaching the final defeating Matthew Ebden in the semi-final.
Also read: ATP Dubai Open 2021: Men's Singles Preview, Analysis and Prediction