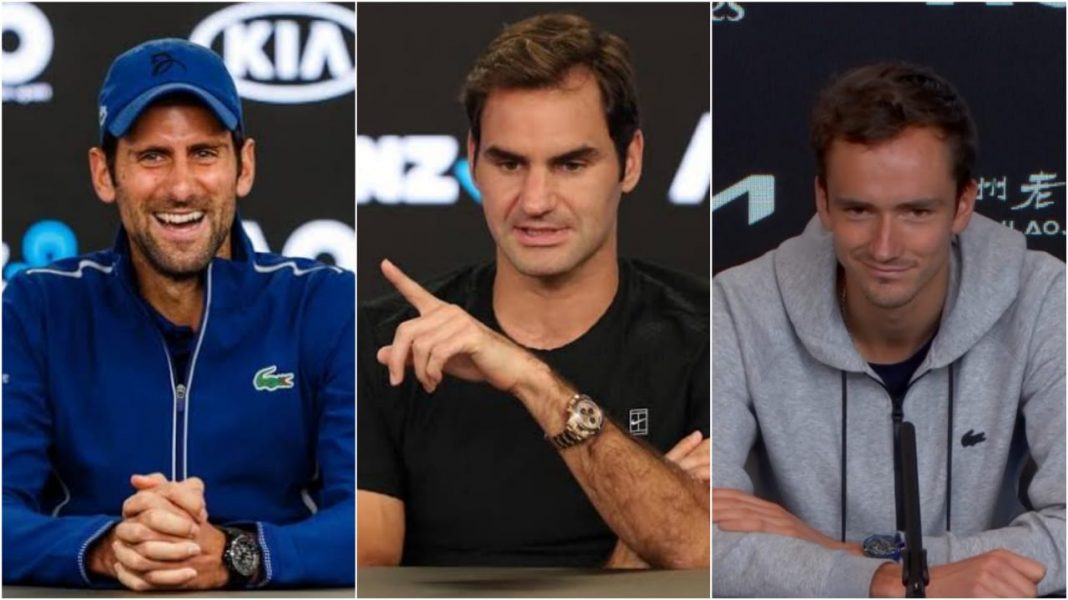 Daniil Medvedev is currently competing in the ATP Cup in Melbourne Park, Australia. While talking to the media, the topic naturally veered towards the much anticipated Australian Open, 2021.
Answering the media candidly Medvedev said, "I know that sometimes top players are able to do it. You know to come to the first Grand Slam of the year which is the Australian Open, without any matches behind their back and just get into the tournament, and be able to win it, like Roger did many times and Novak did a few times also."
Medvedev prefers a few warm up matches before the actual tournament
Talking about his own preferences, Daniil Medvedev said that he preferred a few warm up matches before a grand slam like the Australian Open which is usually played at the start of the Tennis season. He also commended the role of tournaments like the ATP Cup which provide players an opportunity to warm up ahead of important tournaments like the Australian Open. 
Medvedev said, "I know that I need some matches at the beginning of the year. Even one or two, the more you play, the better. Then it's enough, you don't need to play 20 matches to be ready for a Grand Slam."
Medvedev is undefeated in his last 12 matches
Interestingly, the Australian Open comes bang in the middle of a rich vein of form that Medvedev has struck. He is undefeated in 12 matches, starting with the Paris Masters last season, then the famed win at the ATP Tour finals, and now he has taken Russia into the finals of the ATP Cup. The tall, lanky Russian has in the past troubled top players like Novak Djokovic. A fact that Djokovic has admitted himself. Maybe this time he will do that extra bit and win a Grand Slam.
Also Read: Rafael Nadal says he is "not well enough to play" in ATP Cup tie against Greece