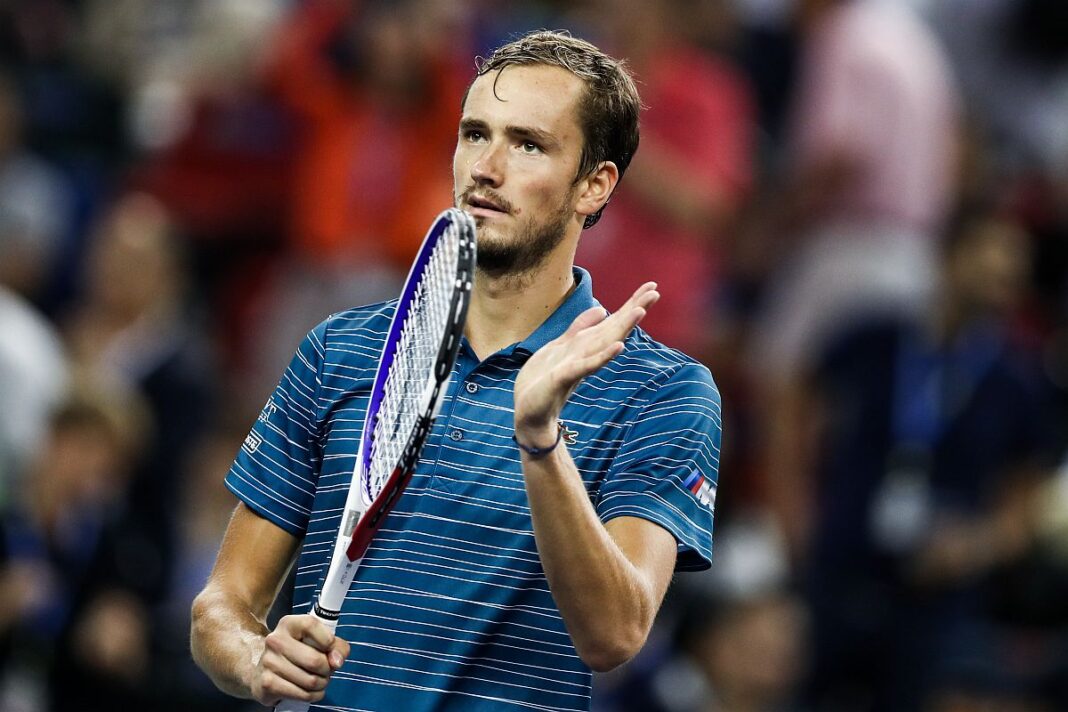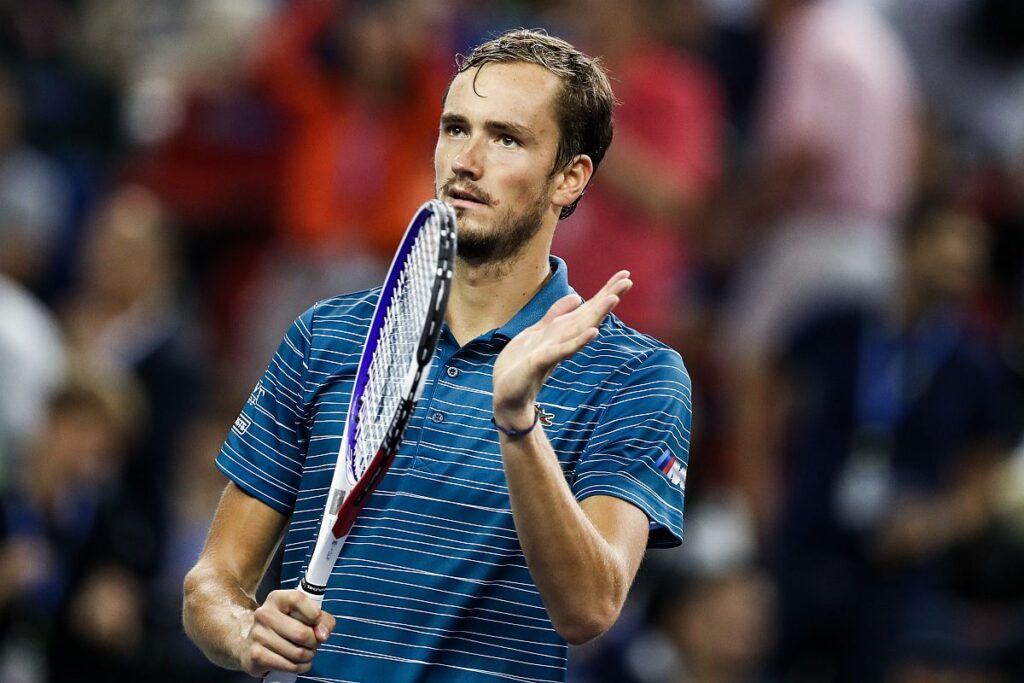 Russian professional tennis player, Daniil Medvedev, who has won seven ATP singles titles feels that tennis players like Roger Federer, Novak Djokovic and Rafael Nadal are next to impossible to defeat them because these three are all-time giant in the world tennis and also in the current time.
World ranked no. 5 Daniil, at 2019 Us open finals was just few points away to won his maiden Grand Slam title.
Recently, in a conversation with We Are Tennis, when it was asked to Daniil that when new faces lift the Grand Slam as the Coronavirus pandemic has halted tennis. Daniil said that playing in the era of Roger Federer, Novak Djokovic and Rafael Nadal, it's very difficult to have a new Champion in the upcoming few months.
"It depends on when we resume. For example, if we resume at Roland-Garros, we can say that it will be very difficult to have a new champion. After that, I can't speak for the other NextGen. But my goal is to give my maximum, to win my matches," Daniil Medvedev shared.
"In Grand Slam, you have to win seven matches, it's still difficult. Especially with the three (Federer, Djokovic, and Nadal) who are still up there. But we make our matches, we try." he added.
Daniil Medvedev recalled his painful defeat at US Open finals against Rafael Nadal last year. He said the game was great and he was very disappointed with his loss.
"It was a great game, I was very disappointed with my loss because I don't like to lose. A lot of people contacted me to compliment me, to tell me that I was the real winner. Which I didn't really don't like it, because if it did, I'd already had a Grand Slam," he said.
The final was a dramatic and thrill for the audience of New York City and millions of people who are watching it on television.