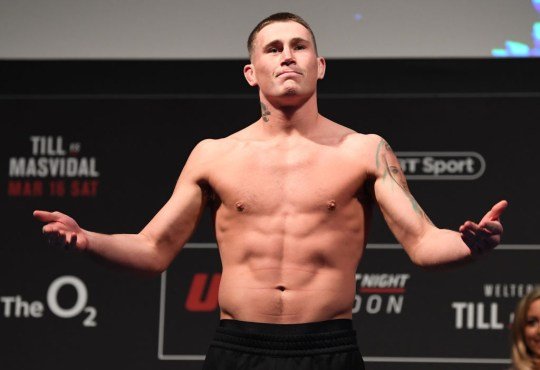 Darren Till is an emerging name in the Middleweight Division. Known for his ability to last for some time in the ring, Till suggested that it is very important for a fighter to keep his head cool and be focused on the ultimate goal. Praised Floyd Mayweather for the same.
Set to take Robert Whittaker in the coming week on the Fight Island. The winner could be the next Middleweight Championship challenger. Introduced to the weight category last year against Kelvin Gastelum. Although he emerged victorious via split decision, many suggested it was a non attacking and boring fight.
Till speaking about not to get on wars in the octagon
While speaking to the MMA Fighting, Till quoted, "One big thing I've always known throughout my career, the wars take the toll on you, and whoever you are, you can see them taking the toll. No disrespect, but when you look at guys like Justin Gaethje, and I look at Max Holloway now, and sometimes I seem glimpses of them slurring a little bit cause of the wars they've been in. All respect to the wars, but it ain't a smart choice when you're fighting," as published by Sportskeeda.
His intention was to not take digs at the both fighters mentioned above, but spoke of them as mere examples. Till even tasted defeated in his division and in the most ferocious fashion by hands of Tyron Woodley and Jorge Masvidal.
Also Read : David Beckham pours in support for Khabib Nurmagomedov after he breaks silence over his father's sad demis