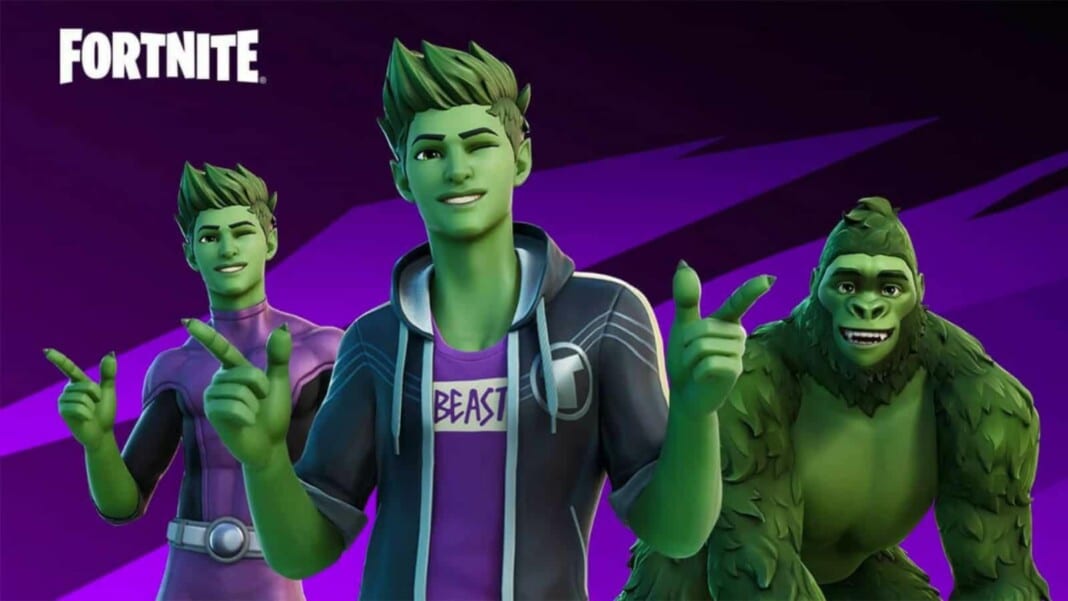 Fortnite has collaborated with DC to introduce a skin featuring Beast Boy in the World of Fortnite. This collaboration has led to the inclusion of the Teen Titans Cup in Fortnite that will also be coming soon along with the DC Beast Boy Fortnite Skin.
Fortnite just got a new revelation on new skin and players have been anticipating the new addition to the game. Fortnite's DC Beast Boy Fortnite Skin and New Teen Titans Cup are the latest DC-themed addition to the game. This brand new collaboration with DC makes way for many new skins to make their way into the game.
Let's dive into the details of a Teen Titans DC Beast Boy Fortnite Skin that is on it's way along with a Teen Titans Cup.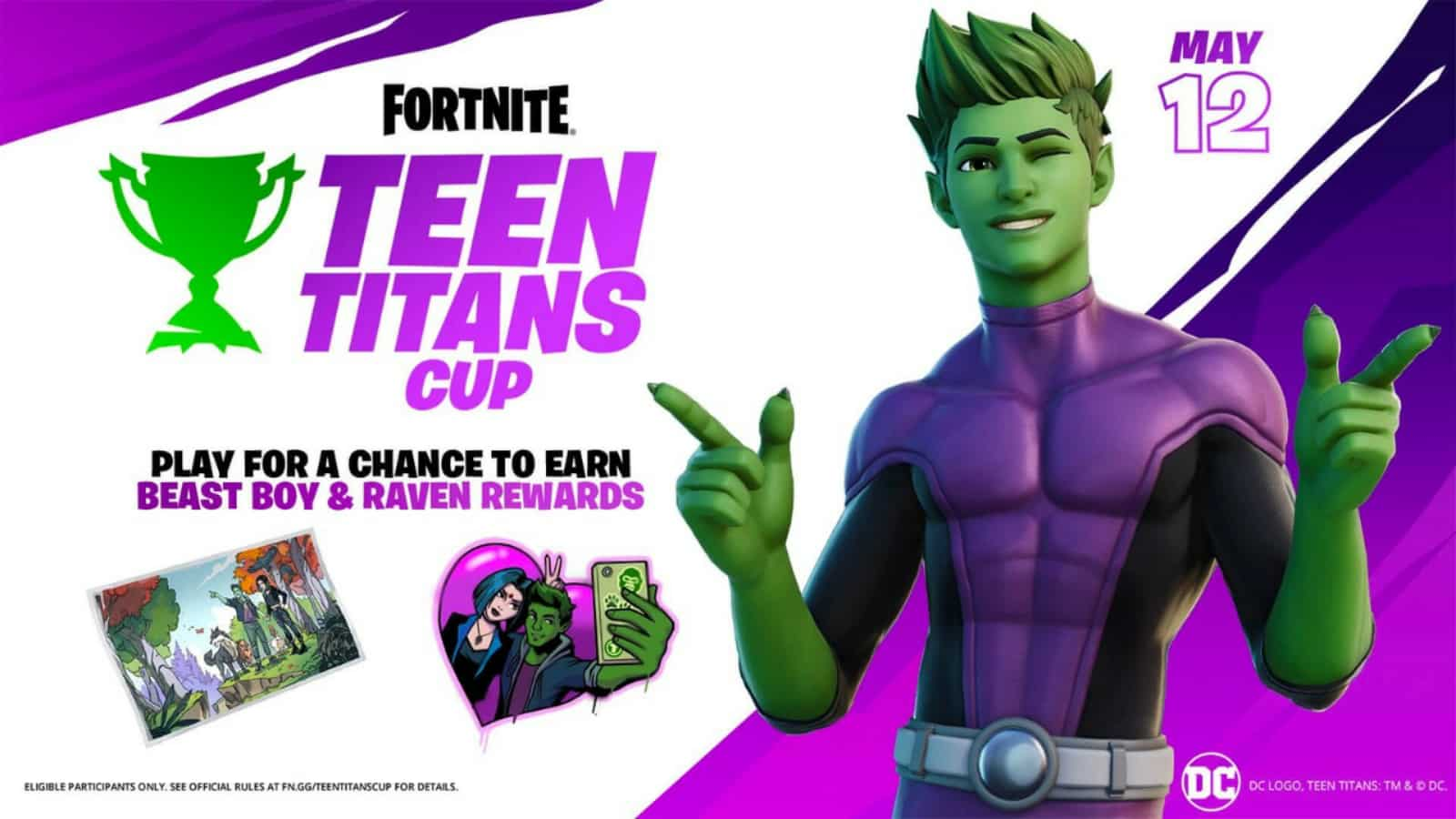 DC Beast Boy Fortnite Skin and New Teen Titans Cup:
The new DC Beast Boy Fortnite Skin Teased, New Teen Titans Cup in collaboration with Fortnite will be launching as early as May 13th. Beast Boy is a fictional superhero appearing in different DC comics who has appeared as a member of both Doom Patrol and the Teen Titans.  Since Fortnite season 4 was almost Marvel-themed and already features Raven in another collaboration, the news was fairly expected given we had seen other collaborations this season including a brand new Batman skin and the Rebirth Harley Quinn skin, both of which link to the Batman Fortnite Zero Point comic book.
"Starting Thursday, May 13 at 8 PM ET, DC's Beast Boy is putting his feet up in the Fortnite Item Shop, lounging alongside the Couch Titan Back Bling and BB's Beast Bat Pickaxe". says the Fortnite official. In the first teaser was Raven mentioning she's been afraid to ask for help her whole life. In the second teaser image, however, she seems to call for Beast Boy from Teen Titans. The third teaser has now been released and it shows Beast Boy.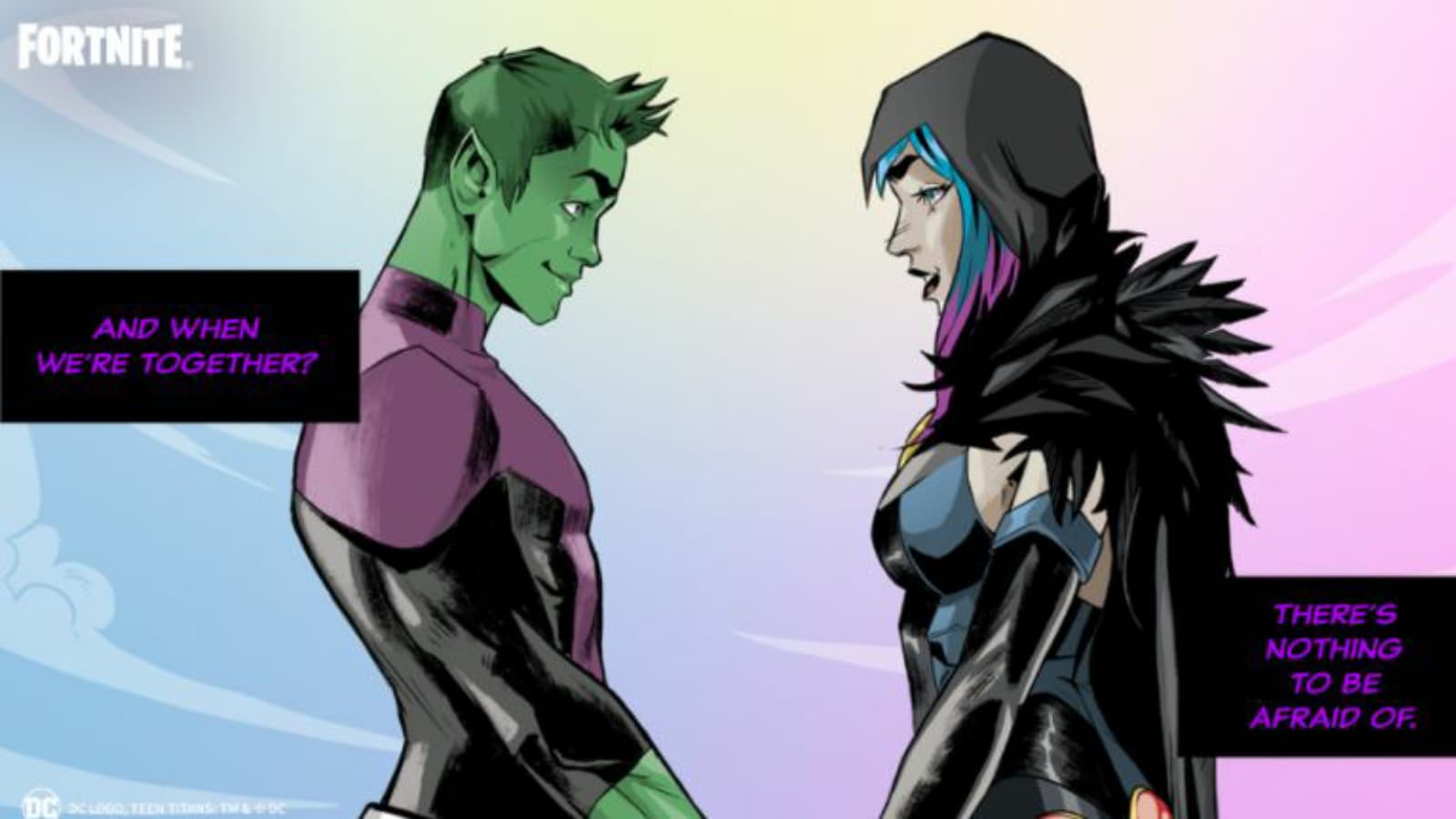 Beast Boy will be available on Thursday, May 13 at 5 pm PT/8 pm ET on the Fortnite item shop. He'll come with the requisite back bling, a controller strapped to a pizza box), and a custom pickaxe. He will come with both his superhero outfit and a casual outfit, plus his Go Ape Emote will let him transform into a green gorilla.
Here's a detailed video on DC Beast Boy Fortnite Skin and New Teen Titans Cup:
Although, Fortnite players have the opportunity to unlock DC Beast Boy Fortnite Skin early in the Teen Titans Cup, a duo tournament beginning on May 12, i.e, before the release on May 13th. Teams that score at least eight points can also earn a new Beast Boy and Raven Loading Screen from artist Gabriel Piccolo that highlights the couple's romance. Anyone who just participates in the tournament will earn a Beast Boy and Raven spray.
---
Also read: Dreamhack Fortnite Events: Cash Prize, Registration Details and more