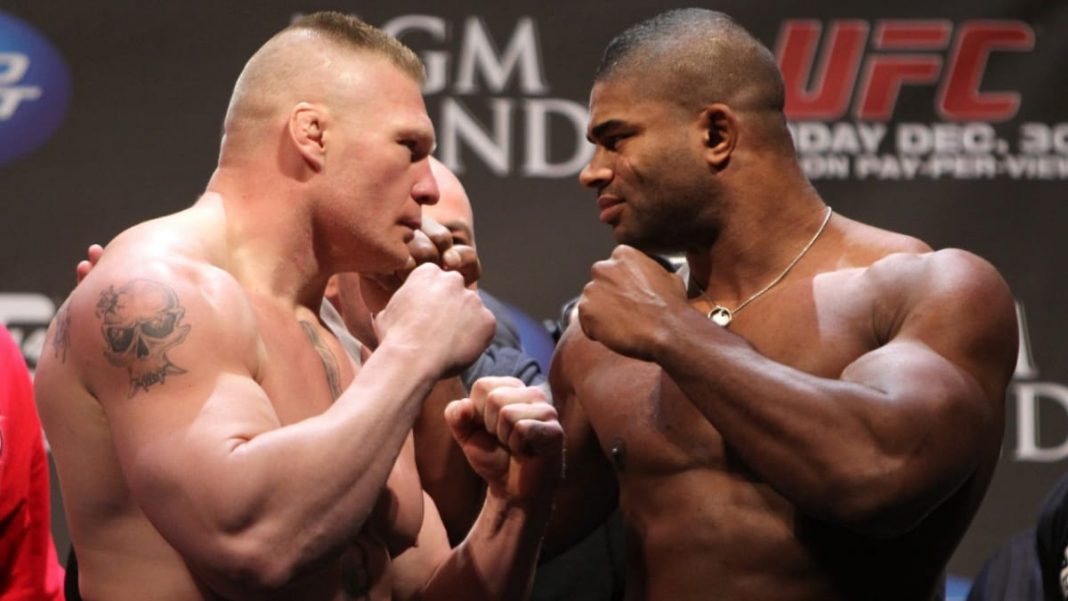 Alistair Overeem the former Strikeforce, K-1 and DREAM champion made his debut in UFC against the former UFC champion Brock Lesnar at UFC 141.
Brock Lesnar already earned the respect inside the octagon and was a big superstar at that point. Overeem also made his mark outside the UFC as he was a champion for various other promotions.
He dominated Lesnar in a one-sided contest, he ended the fight with a brutal body kick and sent Lesnar back to WWE. It was a memorable debut and probably one of the best, but the former Bellator champ Chandler provided some tough competition as well.
But Overeem believed that these two aren't even close, he said, "Definitely better than Michael Chandler, All respect to Michael and his performance, but I don't think you can even compare those two fights."
"Alistair vs. Brock Lesnar in 2011, or Michael Chandler vs. Dan Hooker. I don't think you can make a comparison between those two."
"I remember everything very clear," Overeem remembers every second of his debut against Brock Lesnar
When asked about it Overeem said it was a memorable night for him and he believes it was the best time in his career, when asked about it he said,
"I remember everything very clear, there was a lot of things going on. It was crazy. I came off the Fabricio Werdum win and then before that the K-1 Grand Prix win and the DREAM title win."
Also read: "Francis is a super tough guy He's been knocking everyone out again, He's definitely gotten better, but so have I," Stipe Miocic expressed his views for his fight against Francis Ngannou.