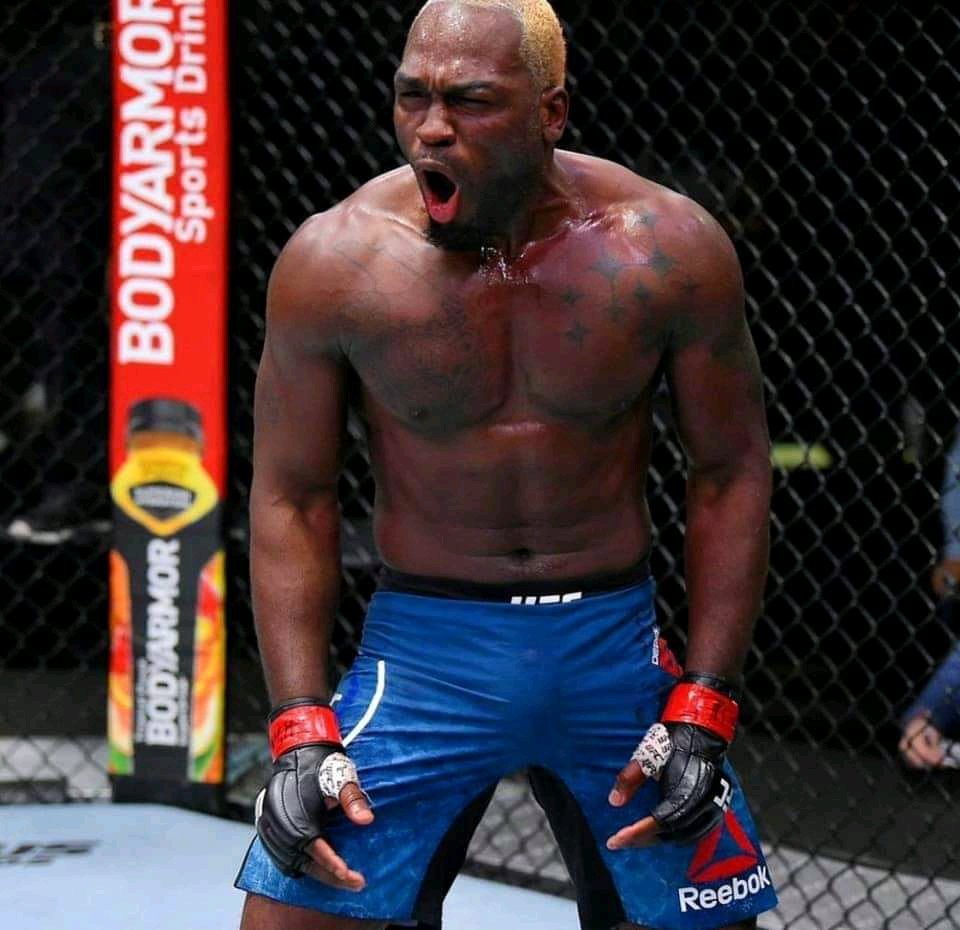 Derek Brunson, the middleweight fighter from America has been calling out a lot of fighters via Twitter. Recently, he had a twitter run in with Brazilian, Paulo Costa calling him out for a fight. Paulo Costa didn't mind much, but the American kept calling him out repeatedly even to the point that his very own fans got fed up. And, finally Derek stopped too.
Now, Derek Brunson has switched his focus to Scouser, Darren Till and their banter is beyond hilarious. The two have been dragging each other's names down and trying their best to be an absolute 'sh*thouser'.
"I bet someone 20k you wouldn't mention me" – Derek Brunson to Darren Till
The online duel was first started by Derek Brunson himself. The man was so desperate, tagging Darren Till saying, "So you're Calling people out today @darrentill2. I went to the piggybank & bet someone 20k you wouldn't mention me." @ufc. Derek also tagged UFC to make sure that UFC take notice of his tweet.
Sending fans into peels of laughter, Darren replied saying he doesn't call bums out. The banter went on, with Darren saying UFC wouldn't set up a fight for bums like Derek.
Derek replied to Darren saying, "Sounds like a date to me", once again tagging the top men of UFC. After this Derek went silent and Darren till bombarded Derek with a plethora of tweets.
Frustrated with Derek not replying for a long time, Darren gave Derek the nickname "Dbum".
Darren went on for quite a while, and finally he stopped too, as Derek failed to reply since. It might seem like Derek is just joking and calling out people for fun. But, looking at their exchanges it looks like it might go a long way in the two facing each other in the octagon.
Also Read : Sandhagen defeats Marlon Moraes via TKO