Major Dhyan Chand, is regarded as one of the greatest players in the field of hockey. He was an Indian Hockey player and was widely known for his goal scoring feats. He won three Olympic Gold Medals in 1928, 1932 and 1936, at a time when India was dominating the Olympics in field hockey.
He joined the Army at the tender age of 17 and was selected to play for the forces that same year. His excellent dribbling skills got him selected for the New Zealand tour in 1926 where the team won 18 out of 21 matches. India made their Olympic debut in 1928 in hockey under Dhyan Chand's leadership. They won the gold medal with the Major scoring 14 goals. India won the Olympic gold again in 1932, winning against the hosts 24-1, where Major Dhyan Chand scored 12 goals.
The 1936 Olympics were a milestone in his career. He leads the team to victory against Germany (8-1), after getting defeated by them in the warm-up matches. Hitler even asked him to play for Germany, an offer which the Major declined.
His superior dribbling skills and exceptional control over the ball made him one of the greatest players of all time.
His exceptional skills made officials check Dhyan Chand's hockey stick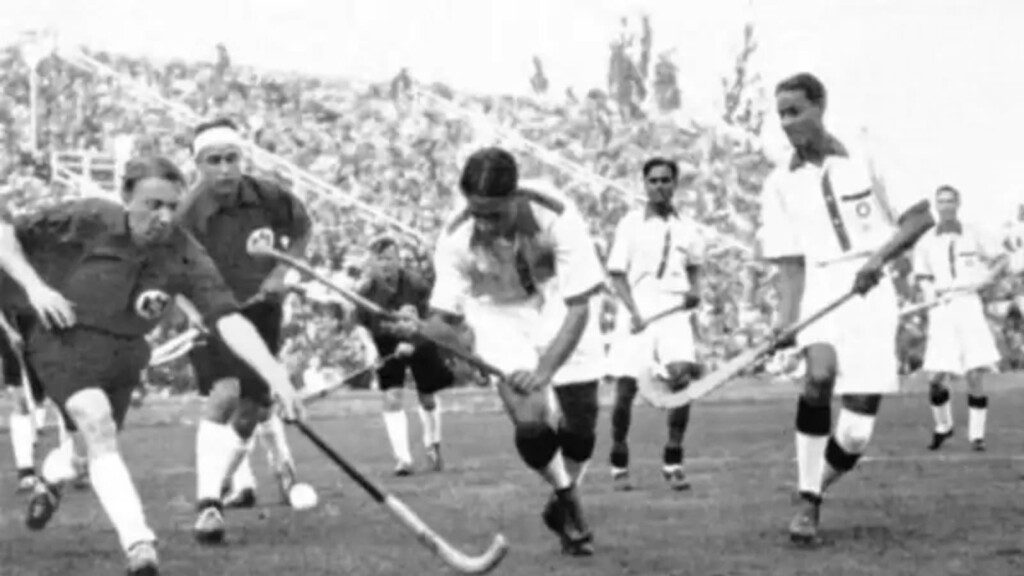 Dhyan Chand's magical skills made people come to watch his matches from other fields as well. His exceptional control over the ball often made the officials and the crowd wonder whether the ball was stuck to his stick.
"The Olympic complex now has a magic show too." was the headline of a German newspaper. Soon after that Berlin was set up with posters everywhere saying "Visit the hockey stadium to watch the Indian magician Dhyan Chand in action."
Such were his skills that during one of the matches in Netherlands, it was reported that the officials broke his stick to check if there was a magnet inside. Officials in Tokyo were also reported to break his stick to check if there was any sign of foul play.
In 1951, Captain Dhyan Chand was honoured at the National Stadium with the Dhyan Chand tournament. He retired at the age of 51 in 1956, from the Army with the rank of Major. The government awarded him with the Padma Bhushan, the third-highest civilian award, in 1956. He remains the only hockey player to receive such honour.
India's highest award for lifetime achievement in sports is termed after him. Since 2002, the Dhyan Chand award is given to sportspeople who contribute to the sport, especially after retirement, and his great legacy lives on.
Also read: 1936 Olympic Games: When Major Dhyan Chand declined Hitler's invitation to play for Germany