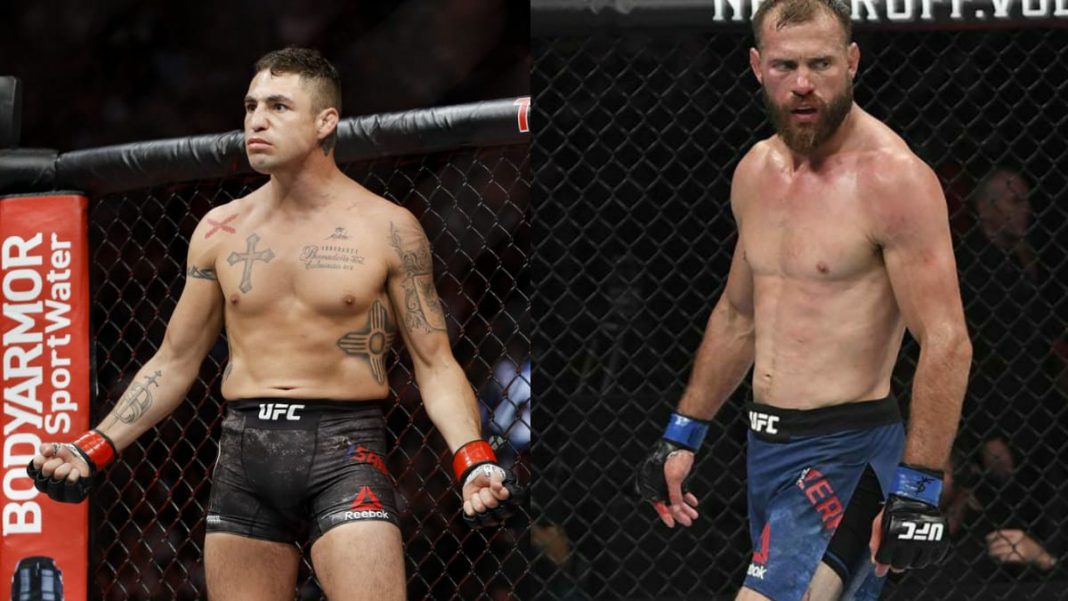 The UFC veteran and legend Diego Sanchez is going to face one more legend of the game Donald 'Cowboy' Cerrone on the last fight of his UFC contract and most probably career too on 8th May.
But according to Sanchez, he is planning to make this Cerrone's last fight too. In his latest interview at 'Real Quick with Mike Swick Podcast', Diego Sanchez says, "You're just going to see me at my best, and I don't know what 'Cowboy' is going to come, but you're going to see me at my best,"
"I'm going in there with everything that I have, all my skills, everything that I've learned over the course of this career and at the end of the career, really sharpening that blade. I'm going to take care of myself, and I'm going to move correctly."
"I'm going to move in there so smooth. We'll make this sh*t look easy. 'Cowboy,' he might be planning on finishing out those five fights he signed when he signed the Conor McGregor deal, but as I'm ready for retirement, 'Cowboy's a** better get ready for retirement too. He doesn't know, but this is probably going to be his retirement fight, too."
Diego Sanchez warns Cowboy not to underestimate him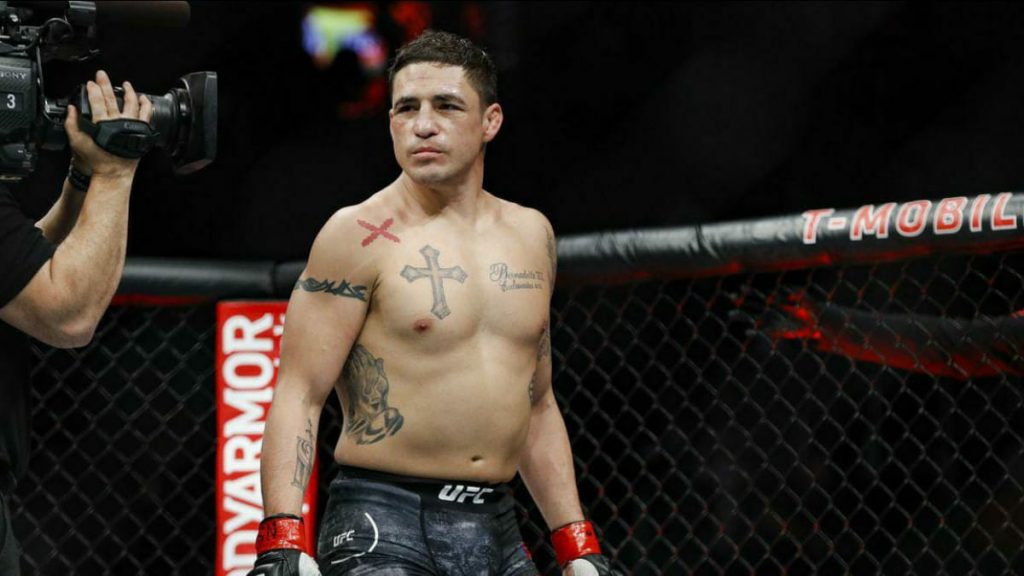 Donald Cerrone and Diego Sanchez are former teammates but it is clear that both these legends are in no mood to take each other lightly in this fight. Sanchez won only one of his last three fights that too by illegal knee from Michael Pereira.
But still, he warns Cowboy not to underestimate him in any sense. Sanchez added, "With 'Cowboy' talking all this mess that I'm not the legend, and I'm just going to be another highlight on his highlight reel, yeah, it added extra motivation for me to be like, 'All right, you want to take me lightly, take me lightly,' because I'm the wrong guy to do that with,"
"This is the wrong time to do this in my career because honestly, I'm feeling better than I ever have. It's been three hard, long years working with Joshua Fabia on revamping my whole entire style, to learn how to defend myself and to strike properly."
"So I'm super excited for this 'Cowboy' fight, and I'm motivated as hell. I want to go out there and kick his a**. I want to take it to him, I want to bring the fight to him. When you're training for your retirement fight, you just take sh*t more seriously because you know this is going be your last time that you make the walk."
Also Read: UFC 262: Leon Edwards vs Nate Diaz booked for the co-main event.
Beneil Dariush is expecting to face the best version of Tony Ferguson.