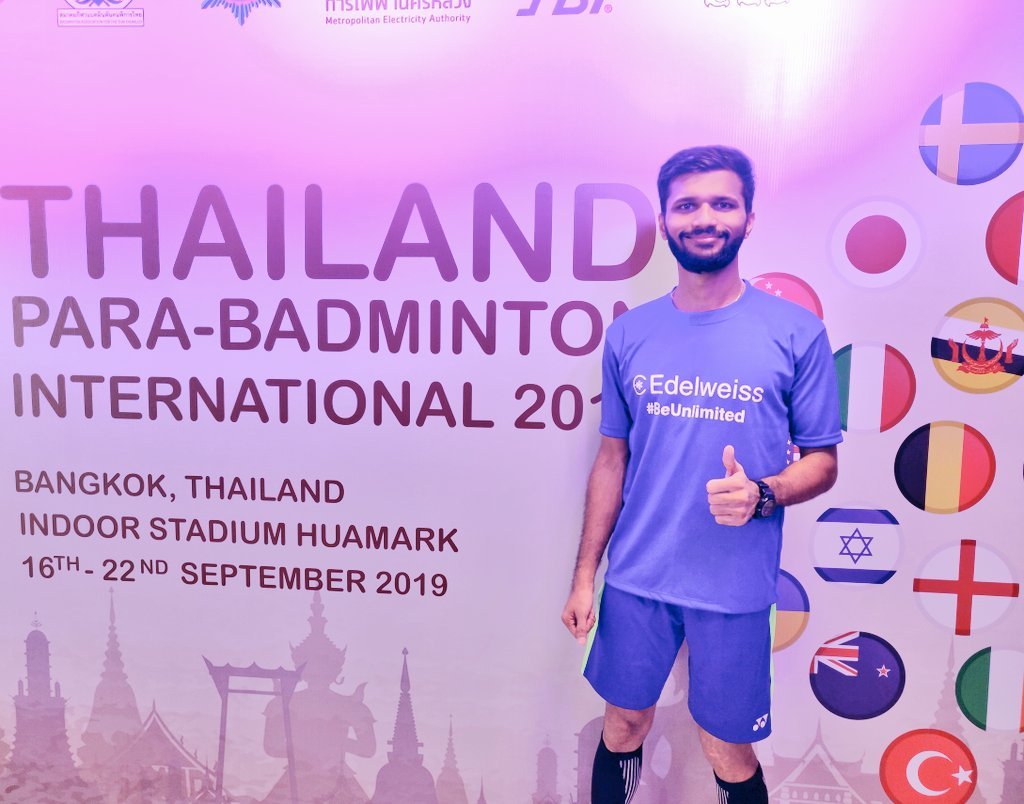 Since 2018, Para Badminton athlete Sukant Kadam has been in pursuit of the job of Deputy Collector through direct recruitment under meritorious sportsperson quota for para athletes but in vain. He recently took to twitter to request the Government of Maharashtra, Chief Minister Udhhav Thackeray and other cabinet ministers to consider and respond to his application which is being ignored for more than a year.
"Direct recruitments have often left us athletes anxious and waiting for a response! Looking forward to support from the ministry now on. @AUThackeray @CMOMaharashtra @RohitPawarSpeak @vishwajeetkadam @supriya_sule"
Read the full thread here.
A mechanical engineer by profession who graduated first class, Sukant Kadam got his first chance to play as a Para badminton shuttler in 2013. Competing in the SL4 category, he has brought home over 40 international titles and as a bronze medallist at the Asian Para Games 2018. He also won the bronze at the World Championships in 2019.
Also Read: Para Badminton: Indian shuttler wins 7 Gold 5 Silver and 3 Bronze
According to the direct recruitment guidelines the athlete qualifies for Group A post (Deputy Collector) since he has an Asian Games Medal. The athlete despite being qualified for the recruitment hasn't been able to get his dream job. He had applied for a job under group B initially. After winning a medal at the Asian Games in 2018, he became eligible for a Group A job and thus changed his application accordingly as his earlier application was still in process. But unfortunately there has been no progress on processing his application. Kadam has been trying to follow up as much as possible from his end.
"I was requested for change of Group B post to Group A post (Deputy Collector) in Oct 2018 while recruitment file was in process but my application was ignored that time. Since that I am following up with ministry. Ajit Pawar Dada, it is my dream to be an Deputy Collector!" said Sukant, expressing the importance of this recruitment opportunity for him and seeking some attention to his application for the same. His wait has been a really long one. The tweets are an attempt to draw light over his achievements and a request to process his applications.
Fellow para-athlete Manoj Sarkar came-up in support by tweeting saying that Sukant deserves the job, and requesting officers to kindly process his application.
Compatriot Pramod Bhagat who is the world number 1 also stood up in support and retweeted Sukant Kadam "I have also submitted my file for Group A cadre in my Odisha state. I wish our states will process our file at the earliest."
Recruitment of sports persons on their merit is a great provision by government. Prompt action on processing applications under such schemes can prove to be of great support to para athletes like Sukant Kadam.
Also Read: Rising against the odds: Our Men Para Badminton Stars