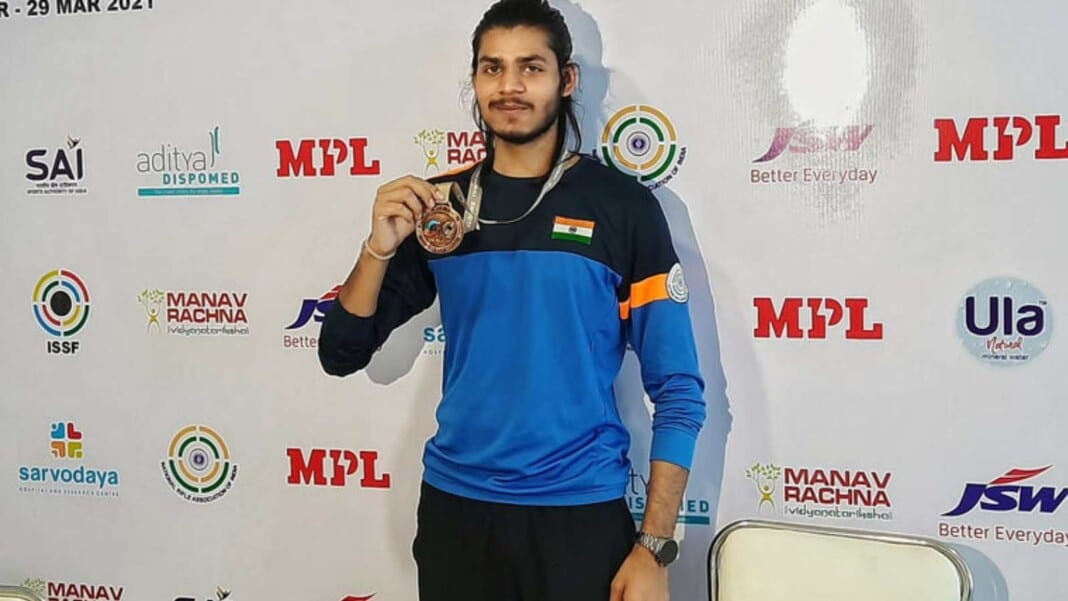 Name
Divyansh Singh Panwar
Date of Birth
19 October 2002
Birth Place
Jaipur, Rajasthan
Sport/Event(s)
Shooting – Men's 10m Air Rifle
Current World Ranking
2 (2021)
Major achievements
Gold at ISSF World Cup Finals 2019
Silver at ISSF World Cup Beijing 2019
Bronze at ISSF World Cup Delhi 2021
3 golds in 10m AR Mixed Team at ISSF World Cups (2019, 2021)
Bronze in 10m AR Mixed Team at ISSF World Cup Rio de Janeiro 2019
Gold at 2019 Asian Championships
Bronze at World Junior Championships 2018 in 10m AR Mixed Team
Gold at ISSF Junior World Cup Suhl 2018 in 10m AR Mixed Team
Silver at Asian Junior Championships 2018

Divyansh Singh Panwar is yet another name in the long list of Indian teenagers who took the shooting world by storm in 2018-19. Divyansh created history as a 17-year old when he won gold at the prestigious ISSF World Cup Finals 2019 in Putian, China. This performance elevated him to World No.1 in Men's 10m Air Rifle and made him one of the contenders for a Tokyo 2020 medal.
Here we take a look at his short but eventful career.
Divyansh Singh Panwar's career: 2019-Present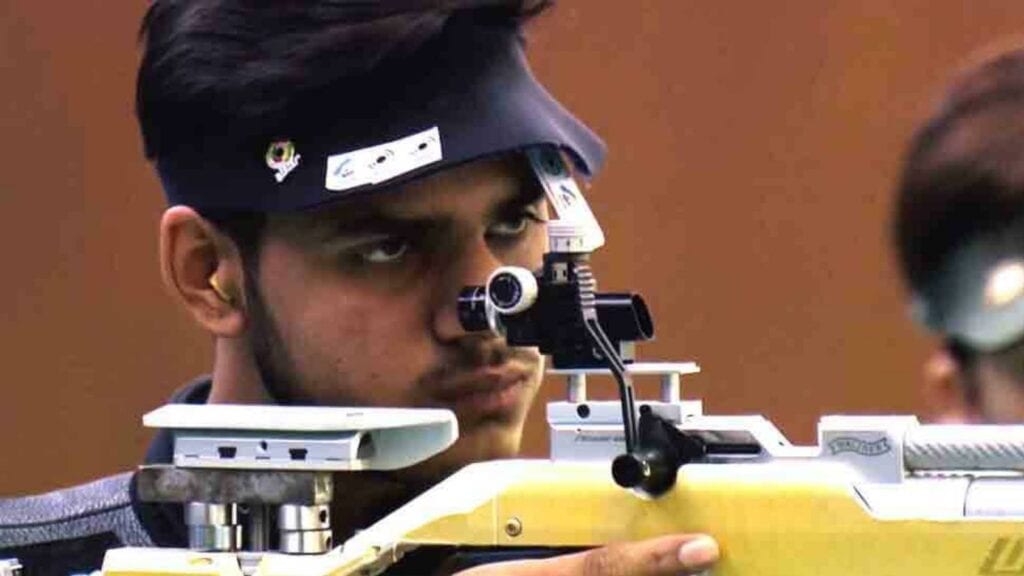 Men's 10m AR was the pet event of Indian shooting legends Gagan Narang and Abhinav Bindra. Divyansh, in 2019, pipped others such as Ravi Kumar, Arjun Babuta, and Hriday Hazarika to a place in the senior Indian squad after consistent performances in selection trials and junior events.
Like many other Indian youngsters, Divyansh first made a mark at the ISSF Junior World Cup at Suhl 2018 when he won the 10m AR Mixed Team gold alongside Elavenil Valarivan. He also won bronze at the 2018 Junior World Championships with Shreya Agrawal.
Selection to the senior Indian squad for 2019 followed. He finished 12th with a decent 627.2 in his ISSF World Cup debut at Delhi 2019. In the very next WC at Beijing, he struck silver and secured an Olympic quota for India.
He fared even better in 10m AR Mixed Team; Divyansh and his teammate Anjum Moudgil won 2 golds and a bronze in the 2019 ISSF season. Divyansh also won a gold at the World Cup Finals paired with Croatian Snjezana Pejcic.
After the pandemic break, he won a bronze in individual and gold in Mixed alongside Elavenil at Delhi 2021. At the most recent World Cup at Osijek though, he was one of the biggest disappointments from the rifle team and will be eager to peak to his best form at Tokyo.
Divyansh's Background and Family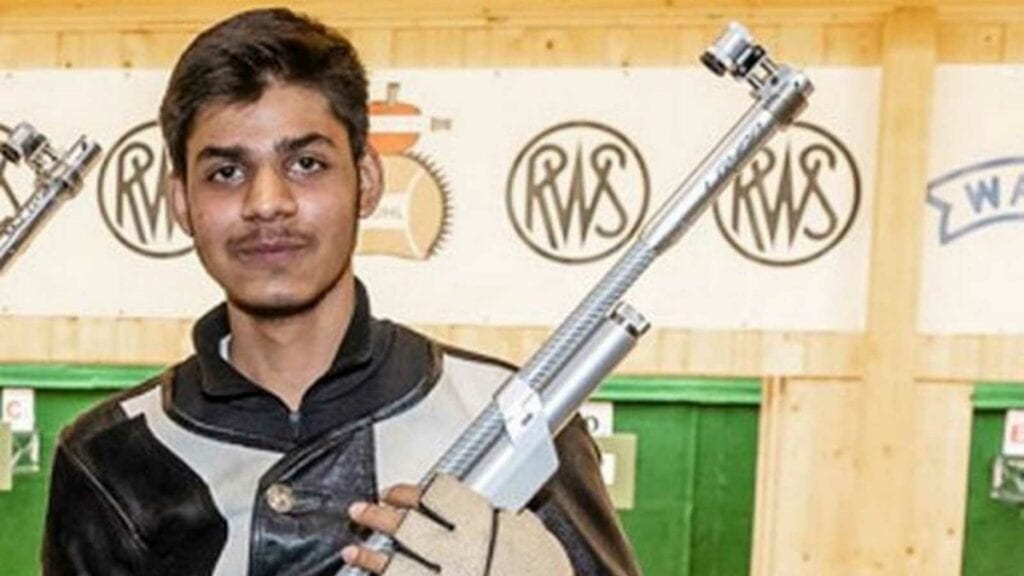 Like many of the modern and tech-savvy generation of Indian youngsters, Divyansh was an addict of the popular video game Player Unknown's Battlegrounds aka PUBG.
It was father Ashok who decided to enroll him formally at the Karni Singh Shooting Range at Delhi in 2017 to channel his gaming skills into sports shooting. Divyansh first got into shooting as a 12-year old in Rajasthan.
His first coach Kuldeep Sharma spoke about his initial struggles to the Indian Express: "His body was not meant for rifle shooting as his skeletal structure is different from what is required. After training with wooden rifles, Divyansh trained with barrel breaker rifles for two months. We have a full-fledged rifle team here and no one shooting pistol. So he chose the rifle".
Despite these hurdles, he won a state-level medal in 2014 and got seriously into the sport after 2017. Since then his progress has been rapid. Divyansh's father Ashok Panwar is a doctor while his mother Nirmala Devi is a nurse at Sawai Man Singh Hospital, Jaipur. He also has a sister named Anjali.
Divyansh's chances at Tokyo 2020
Before the Osijek World Cup, fans would have been bullish about Divyansh's chances of making the finals at the Tokyo Olympics. However, his scores of 624.7 in individual and an especially poor run in the Mixed event would have raised concerns.
Nevertheless, his best chance for an Olympic medal would still be in the Mixed event. He has had a month to improve upon his scores and it remains to be seen which Divyansh shows up at the Games.
Related: Tokyo Olympics 2020: Five Indian athletes who can win a medal