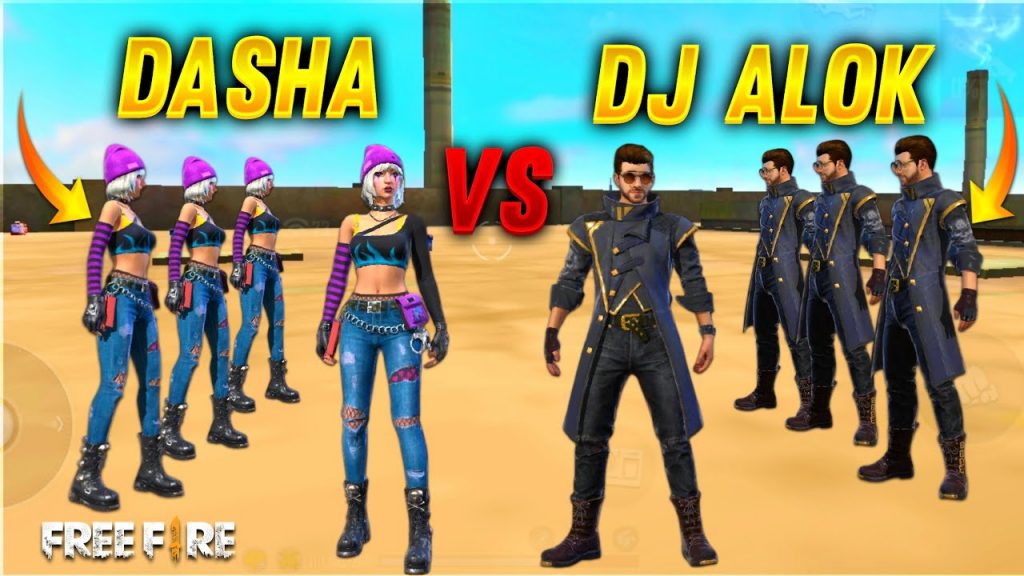 This article is a comparison that is, DJ Alok vs Dasha in Garena Free Fire for Ranked mode. DJ Alok will be a better choice. Read on to know more. Garena Free Fire is one of the most popular Battle Royale games out there. It has a plethora of Outfits, skins, and many other fancy items in the game. 
All the characters in the game, have unique abilities that significantly aid players on the virtual battleground. We all know every character in Free Fire has a unique ability of their own. Which is very helpful in the game. Not only Gun skins, pets, and bundles people go mad behind, for Characters in Free Fire.
Free Fire is one of the most popular battle royale games on mobile right now. The game features over 30 characters that make it distinctive and unique in the BR genre. DJ Alok is one of the most sought-after characters and Dasha is one of the recent additions to the game. Both have unique abilities that can be dispensed on the battleground.
DJ Alok Abilities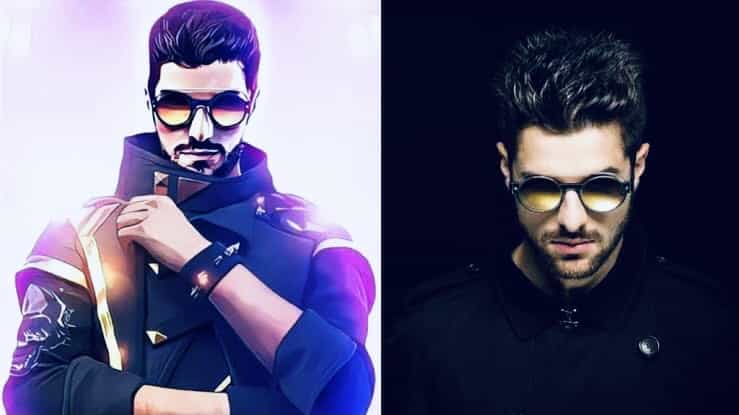 DJ Alok is a massively popular character in Free Fire. He is probably the most sought after in the games. His ability is called Drop the Beat.  This ability creates a 5m aura around Alok. Allies in the aura gain a 10% movement speed buff as well as healing at a rate of 5HP/second for 5 seconds. Once upgraded the stats increase to 15% move speed and 10 sec healing duration. This AOE effect makes him a must pick in every squad.
Dasha Abilities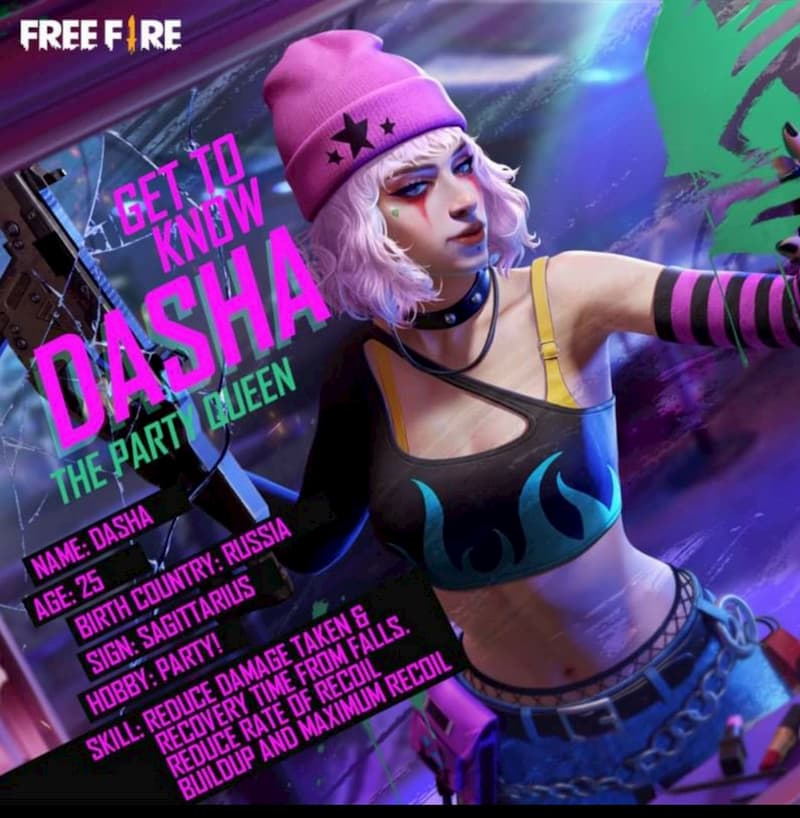 Dasha's character bio says that she is a trickster. Her ability, called Partying On has a wide variety of buffs it offers up. Partying on is a passive ability and here is what it exactly does.
Damage taken from falls reduced by 30% (50% when maxed out)
Recovery time from falls reduced by 60% (80% when maxed out)
Recoil Buildup rate reduced by 6% (10% when maxed out)
Maximum Recoil reduced by 6% (10% maxed out)
Clearly Dasha's abilities offer a more mechanical advantage and can prove to be pretty useful across the length of a game.
Note: This is the personal opinion of the author and it may change from player to player, so note that this would be helpful in the exact comparison between the characters.
Overall View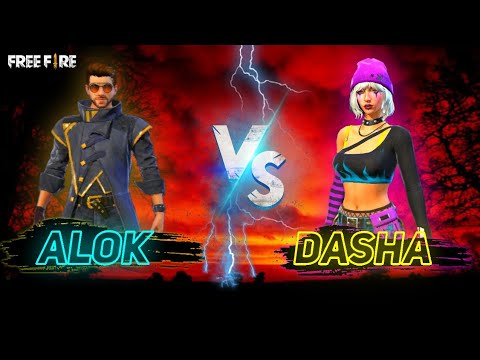 Both Dasha and DJ Alok are powerful in their own ways, also depending on the situations that players face. However, if compared based on the viability in Ranked mode matches, DJ Alok will be a better choice. If compared based on battle royale matches, the latter's ability comes out on top in several ways.
Though Dasha has a remarkable ability to reduce both fall damage and recoil, DJ Alok's constant healing source and increased ally movement speed are much better for use during crucial situations.
He has a versatile ability to replenish the HP and increase the movement speed, whereas Dasha falls short in dispensing these beneficial abilities. Hence, DJ Alok's abilities are better to use during crucial moments in this mode.
So this is overall comparison between, DJ Alok vs Dasha in Garena Free Fire for Ranked mode.
Also Read: Gaming Subrata in Free Fire: Stats
Visit: Free Fire