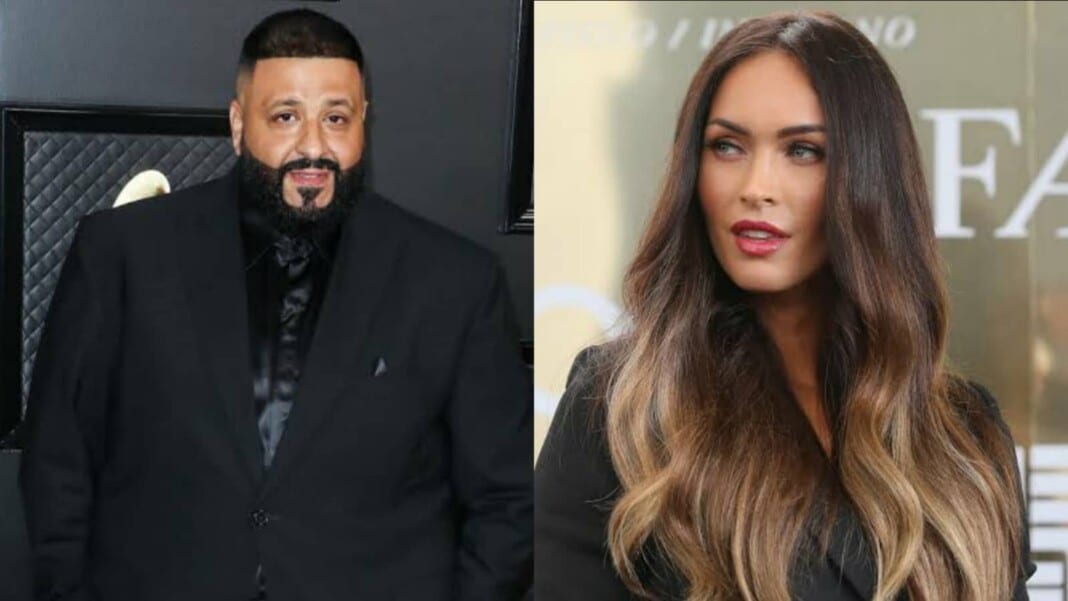 DJ Khaled to battle Megan Fox Fortnite: Fortnite has taken the battle royale genre by storm and it has been one of the popular, active battle royale game with millions of regular users. Korean electronics company LG (Life's Good) has been announced Monday (May 10), and the new campaign Only On OLED is being launched by The Best Music general DJ Khaled and actress Megan Fox. The fans of both superstars are highly anticipated for their rival in the highly addictive video game Fortnite.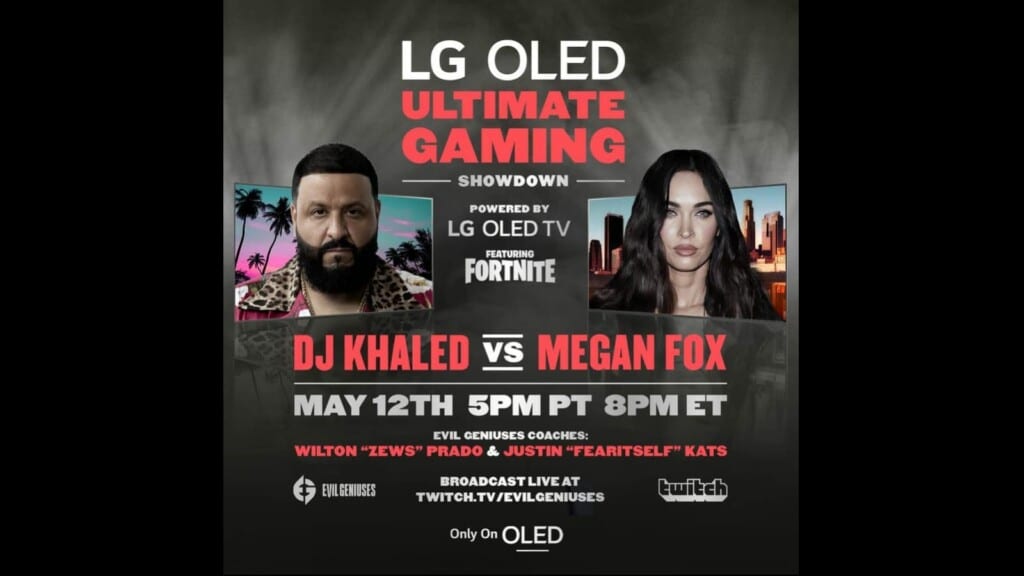 The Only On OLED campaign will feature not only a celebrity gaming face-off series but also a "docu-style short films featuring professional star athletes, and exclusive sneak peeks at never-before-seen content from some of this year's most anticipated movie releases available only on LG TV's FOMO Channel app on its webOS smart TV platform," a press release revealed.
DJ Khaled to battle Megan Fox Fortnite game: Match Timings
DJ Khaled and Megan Fox will meet for the very first time on Wednesday (Today, 12 May) to battle against each other in Fortnite for 90 minutes and Greg Miller is the one going to host it. On the Twitch Channel Evil Geniuses, you can watch the live streaming event. Here is the link to the twitch channel.
Khaled will be backed up by Evil Geniuses talent Justin "FearItSelf" Kats, and Megan Fox will be getting help from legendary Evil Geniuses Counter-Strike coach Wilton "Zews" Prado.
ALSO READ: New Fortnite x CASETiFY Collection Coming Soon| Release, Where To Buy, and Details
"Only on OLED is the only place you'll find a gaming event like this. It brings together the moments people love – gaming, sports, movies – all in one place," Khaled states. "You have to experience LG OLED- I couldn't imagine a better TV than the OLED to play this video game against Megan Fox on."
Kahlids' hands may be filled with Fox, who in her statement stated that she's a player and goes for hours playing video games.
"I've spent a lot of hours gaming over the years but playing on LG OLED is like an entirely new experience," said Megan Fox." "When I was asked to join the Only on OLED gaming showdown against DJ Khaled, there was no way I was going to pass up the opportunity. Playing on LG OLED makes you feel like an esports pro…even though you're clearly not."
Here is the announcement trailer:
With the gaming competition, LG TV owners exclusive access to back-to-the-scenes moments, additional Ultimate Gaming Showdown content and the ability to view it every time they wish on the exclusive LG FOMO Channel app, as per Comic book. There will be more Celebrity Gaming Showdowns and rivals against each other in the coming year.
"LG OLED TVs deliver an unparalleled entertainment experience into your home. The Only on OLED program embraces the entertainment passion points of our consumers taking them beyond the actual movie, sporting event or gaming play with never-before-seen events and behind-the-scenes content best experienced on OLED TVs," Peggy Ang, LG's Senior Vice President of Marketing, claimed in a statement.
ALSO READ: DC Beast Boy Fortnite Skin Teased, New Teen Titans Cup Coming Soon