Australian tennis star Nick Kyrgios has hit back at Borna Coric's remark regarding the criticism of the Adria Tour involving World No. 1 Novak Djokovic and the mismanagement of the tournament.
Djokovic, Coric, Grigor Dimitrov and Viktor Troicki all tested positive during the event in Belgrade. The tournament lacked social distancing measures and was played with a full capacity crowd in the stadium. The tournament was later abandoned.
Borna Coric not bothered by Kyrgios' criticism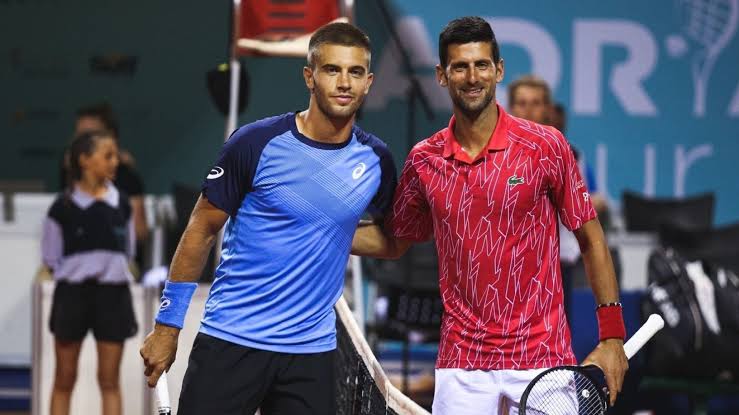 "I read what he wrote, but I simply don't care because he likes to be a general after a battle," Coric told Croatia's Jutarnji List newspaper.
Kyrgios slammed the comments and said Coric's "intellectual level" is zero.
"If someone else was teaching lessons I would have understood, but Kyrgios … it's somehow not realistic."
Kyrgios had also previously criticised Alexander Zverev after a video of the German player dancing at a crowded club emerged online. The German had pledged that he would self-isolate following his appearance at the Adria Tour, but instead he visited a nightclub attracting severe criticisms.
"I agree that was not good, Zverev acted badly," Coric said. "But I don't see the need to criticise fellow players in such a way. I wouldn't do it, but again — it's Kyrgios."
Kyrgios shot back at Coric and said that he "should care" about his comments.
"Do you have rocks in your head?" Kyrgios commented.
"Again, you can stand up for your mates, I'm just trying to hold them accountable. They are tennis players, they aren't special," said Kyrgios.
Boris Becker's spat with Kyrgios
Most recently, German tennis legend Boris Becker involved himself in a Twitter spat with Kyrgios following the Australian's criticism on Zverev.
Becker wrote, We should protect our families/loved ones and follow the guidelines but still don't like #rats."
Kyrgios expectedly was not happy, launching into a string of furious tweets directed at Becker.
"Rats? For holding someone accountable?," Kyrgios tweeted. "Strange way to think of it champion, I'm just looking out for people. When my family and families all over the world have respectfully done the right thing. And you have a goose waving his arms around, imma say something. …For goodness sake Boris, I'm not competing or trying to throw anyone under the bus. It's a global pandemic and if someone is as idiotic as Alex to do what he has done, I'll call him out for it. Simple.
"@TheBorisBecker is a bigger doughnut than I thought … can hit a volley, obviously not the sharpest tool in the shed though." said Kyrgios on Twitter.
Australian legend John Newcombe has backed Nick Kyrgios for "calling people out" during the coronavirus pandemic, but admitted he didn't like the fact that the dirty laundry is being aired in public.
"Nick is Nick. The other guys are obviously stupid," he told the Sydney Morning Herald. "I don't go out of my way to think about what Nick is thinking."
"You wouldn't know what he is going to come up with next but I think it's good that he's calling people out. If that's what he wants to do, that's good."
"I know when we were playing, if you had a problem you took it to the person. You didn't make it public. But it's a different world, I guess." said Newcombe.
Also Read: "Can players like Novak Djokovic really walk the talk?" Mike Dickson on Djokovic's intentions on 'Player Relief Fund'