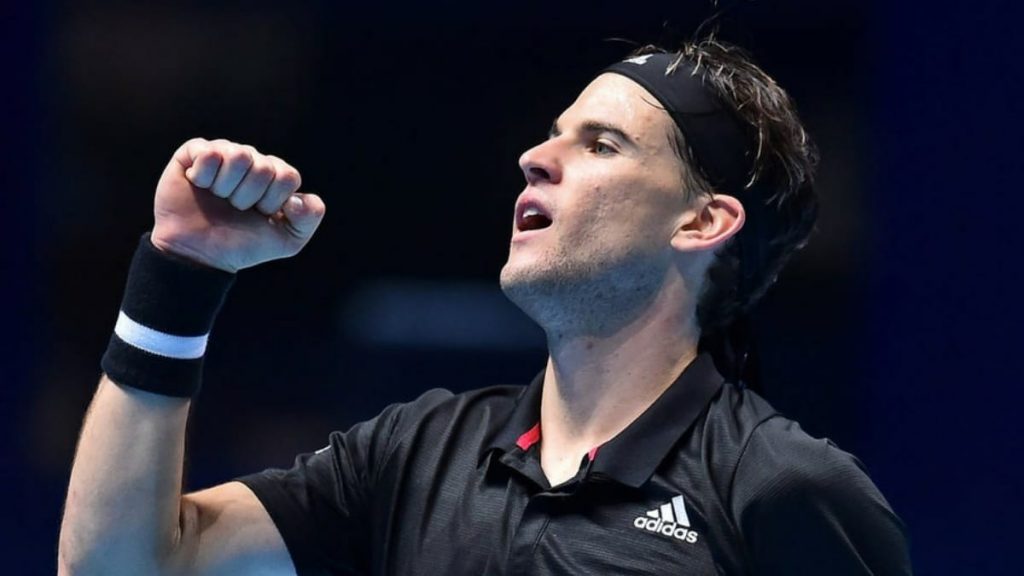 Austria's Dominic Thiem rapidly rose through the ranks and is now becoming one of the toughest players to beat in tennis. Thiem, who is World No.3 at the moment, has had a fantastic couple of years as he lifted his first Grand Slam title at the 2020 US Open and has now reached the finals of the Nitto ATP Finals in London second time in a row.
Thiem outranks Roger Federer in the ATP rankings and has beaten both Novak Djokovic(in semifinals) and Rafael Nadal(in the group stage) at this year's tournament.
But despite his exploits on the court, Dominic Thiem rejects the notions that he is now at par with the tennis 'Big 3″ i.e. Djokovic, Nadal and Federer. The Austrian feels that he hasn't won nearly enough to held in similar regards as the modern-day tennis legends.
Thiem dismisses the idea of 'Fab 4'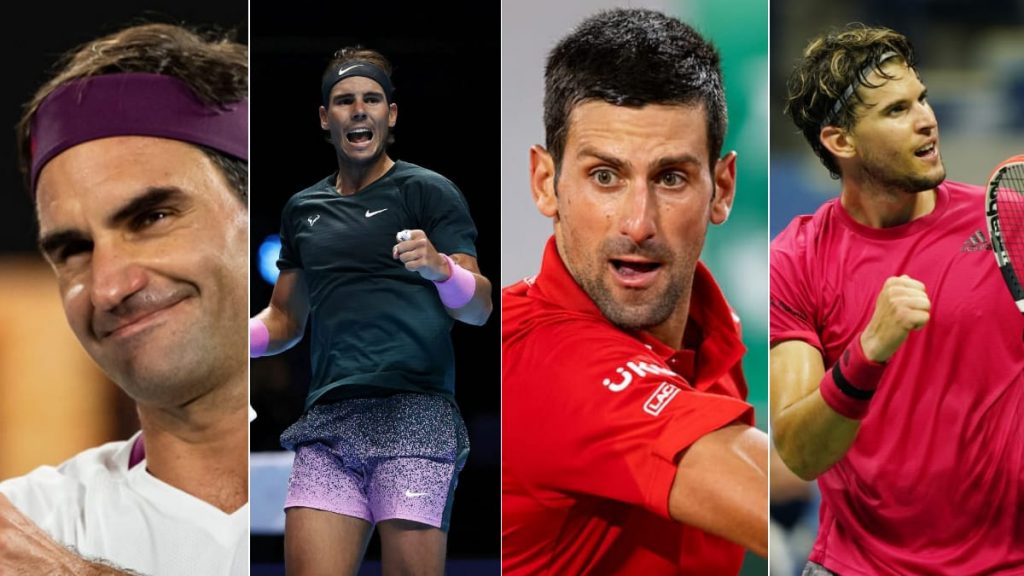 Speaking at a press conference after beating Novak Djokovic in the semifinals, Thiem dismissed the idea of 'Fab 4' of tennis, along with Djokovic, Nadal and Federer.
The Austrian pointed out he his significantly less titles than them so any comparison is not fair.
"No of course not (a part of a 'fab 4'). I mean if you compare especially the big titles I'm so far away," Thiem said. "I have one Slam, one Masters 1000 and that's it (laughs). It's a little bit less than the other three players," he added.
Thiem also acknowledged the chances that young players like him are getting to face off against these Legends.
"But I love to play against them," Thiem asserted.
He goes on to say, "As I said it's such a huge thing, every single match against them. We younger players can feel super happy that the three legends are still even around and we can compete with them and every match against them is a great opportunity."
Thiem has had a wonderful run at the season-ending ATP Finals. He progressed through his group with relative ease and defeated Rafael Nadal in one of the most entertaining matches of the tournament. In the semifinals, he clashed against Novak Djokovic and managed to scrape past the world no. 1 in a thrilling three-setter. He will now face Russia's Daniil Medvedev in the finals on Sunday.
Also Read: Andy Murray finally gets some company in this 'Elite Club' as Dominic Thiem becomes it's latest member