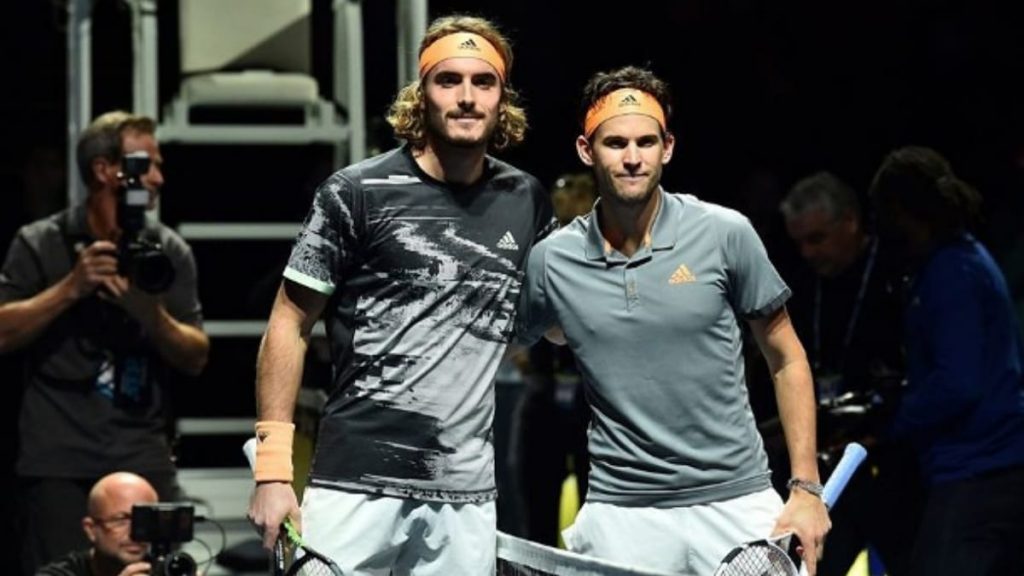 Before last month, the last player to win a Major trophy outside the 'Big Three' was Stan Wawrinka, who grabbed his third Grand Slam at the US Open 2016. That all changed at the US Open 2020, when Dominic Thiem lifted his maiden Slam trophy at Flushing Meadows, thereby finally ending the dominance of the Federer-Djokovic-Nadal trilogy.
There is another player who is touted to be the next big thing in tennis and who is considered as a future Grand Slam champion. He is none other than 22-year old Greek Stefanos Tsitsipas. Tsitsipas is all praise for Thiem and is looking up to the Austrian to get some inspiration to lift his first Major title.
Dominic Thiem is a big workaholic on the court: Tsitsipas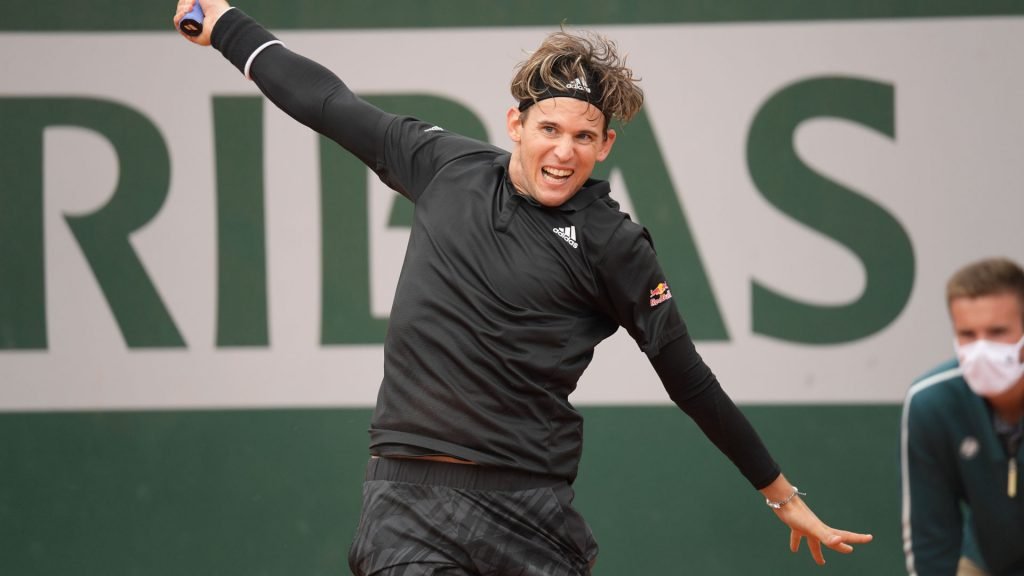 Tsitsipas has shown tremendous form at the ongoing French Open, making it to the semifinals at Roland Garros, where he will play World No.1 Novak Djokovic. The Greek says that Thiem is a great motivation for him to go to the distance this time around.
"Dominic Thiem inspires me a lot. What Dominic has achieved is amazing. "Being able to have back-to-back finals here at the French is truly inspiring. Dominic Thiem is someone that makes me understand the game and makes me want to push even further to reach what he has reached. He's a nice guy off the court. Big workaholic on the court. He's very balanced and a very passionate person in every aspect. I think I can learn a lot from him and add it to my game. From the young guys, Dominic Thiem is someone that I really look up to," said Tsitsipas during a press conference at Roland Garros.
While Tsitsipas easily made it to the last-four with a straight set victory over Andrey Rublev in the quarters, Djokovic dropped the first set and even took a medical timeout to overcome Pablo Carreno Busta in four sets. Having said that, Tsitsipas is not looking at the injury of his opponent in semifinal, rather he is concentrating on his own game.
"An injury is not going to play anything. I have to play the way I have to play. We might as well just forget about it because I'm approaching that match with the same intensity and the same focus that I've been doing the last few matches," Tsitsipas added.
Tsitsipas will have to produce something extraordinary if he wants to win the French Open 2020. He goes as an underdog in his match against Djokovic and even if he stuns the Serb, it will be extremely difficult for Tsitsipas to overcome most probably Rafael Nadal in the final. However, the Greek superstar should not lose hope and hope for the best!
Also Read: "A tough challenge for both of us," says Novak Djokovic ahead of semifinal match against Stefanos Tsitsipas