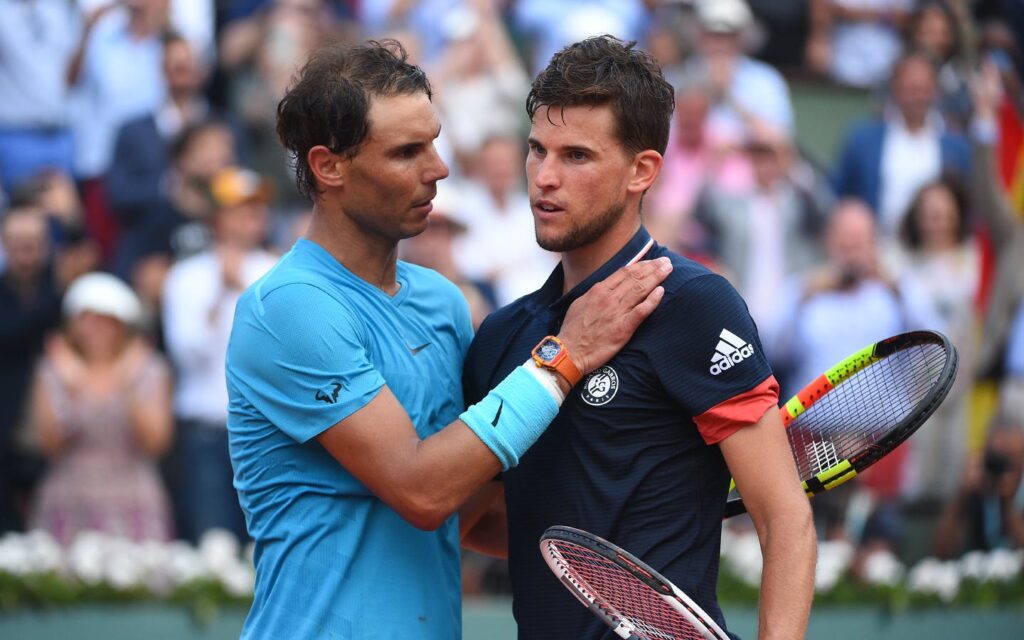 World No.3 Dominic Thiem said that it is very difficult to defeat Rafael Nadal, specially at clay court. But Thiem believes that he can defeat Nadal at the Roland Garros in near future.
The Austrian faced Nadal twice at the Roland Garros finals in 2018 and 2019 but he couldn't find a win. Thiem admitted that while playing against Nadal there is always some pressure in back of his mind.
Rafael Nadal has only been defeated twice on the red brick dust at Paris in 96 matches since his debut in 2005
"I did believe in it (to beat Nadal). Maybe last year was the first time I really believed in it 100% because last year was the fourth time I played him and the first three times, maybe there was a little doubt always in the back of my head," Thiem told Babsi Schett on Eurosport.
Thiem revealed that last year he was in good touch and gave 100% on the court. He also revealed that he was confident after he defeated the World No.1 Novak in the semi-finals.
"I think the first two sets maybe was the best clay-court tennis I ever played. Rafa had a very very good day in the final because he was playing amazingly. I gave everything I had and there must be a reason why won the tournament 12 times. So in the end, I had to accept it. Hopefully, I'll get another chance maybe later this year or the next year," he added.
"I step on the court knowing I have to fight for every single point for the next three, four, five hours. I have to be on my absolute limit – physically, mentally. So it's not a nice night before and it's not nice hours before you step on the court," Thiem continued.
However, the 2020 French Open is postponed and now scheduled in September and fans are eagerly waiting to see another exciting clash between Thiem and Nadal.