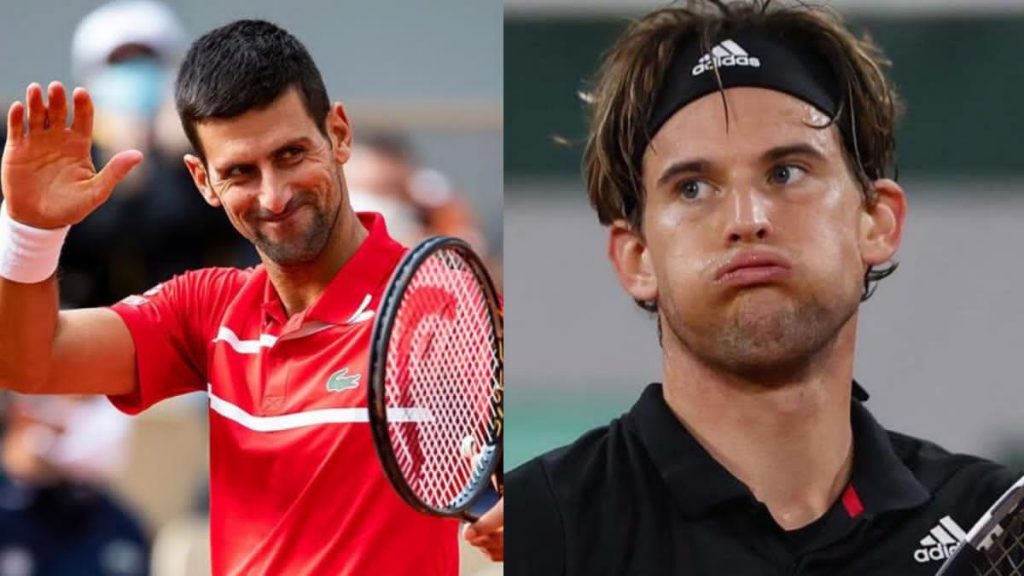 The US Open 2020 winner, Dominic Thiem, is currently in action at the Vienna Open. Meanwhile, on his website, a new update is observed. The world no.3 Thiem on his official website, answers '946 questions related to sports'.
The US Open winner has a clear favourite GOAT in Roger Federer. However, speaking of the best player of all time mentally, he picks Novak Djokovic ahead of Roger Federer and Rafael Nadal.
Djokovic is an extremely professional player: Thiem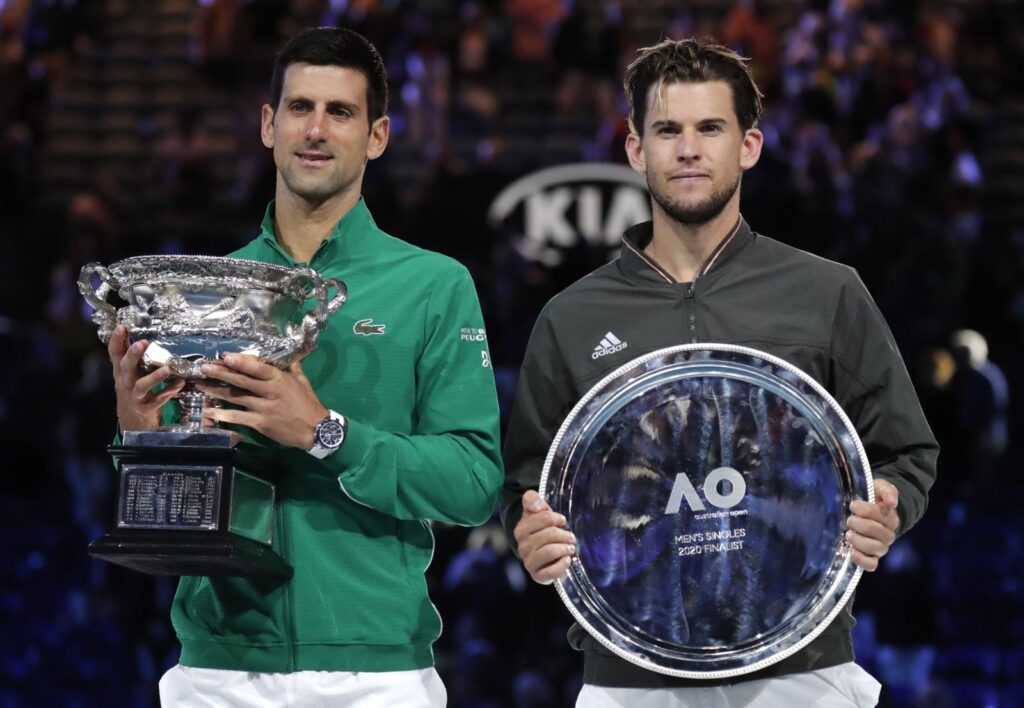 In a question on the website, Dominic Thiem was asked, "Who can challenge your ranking of Federer and Nadal?" While Roger and Rafa both have dominated the world of tennis for over a decade, Novak is also considered amongst the "Big 3". Thiem feels he is a major challenger to the ranking of Fedal and his own.
"Novak Djokovic! We have had a couple of great fights. He is probably the best player of all time mentally. He is extremely professional, always focused one hundred per cent. Novak took the issue of nutrition in tennis onto a higher level," Thiem said.
The world no.1 Novak has been reigning at the spot for over 280 weeks. He is en route to break the record of Roger Federer. But, Roger and Rafa both have 20 slams each, while Novak has only 17. Thiem also praised Novak for a critical trait of the Serbian which is his mental strength.
The Austrian was all praise for the Serbian, who addressed a vital issue of nutrition in sports. Thiem could have a potential clash against Novak at the ATP Masters in Paris as the duo are taking part in the event.
Also Read: "Rafa's 13 French Open titles will push Novak and Roger to even greater heights," says Former Wimbledon Champion