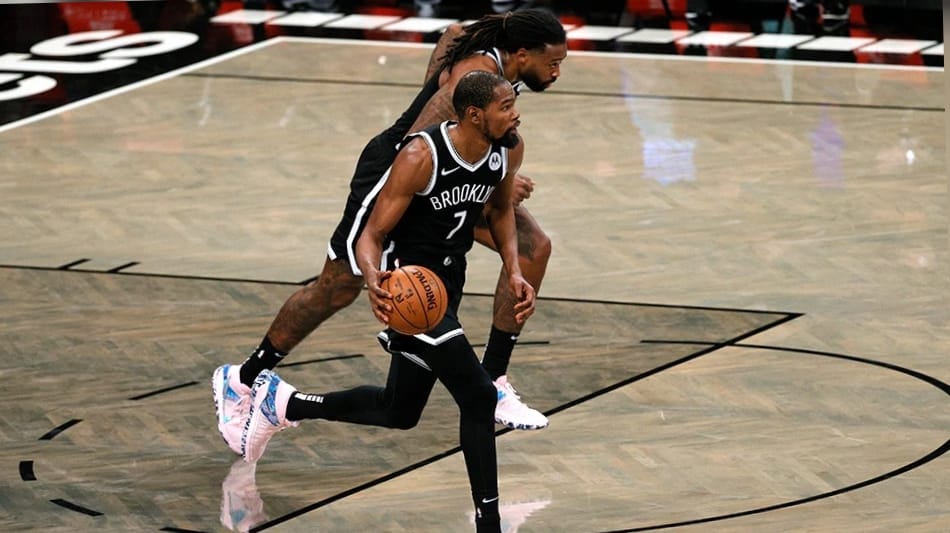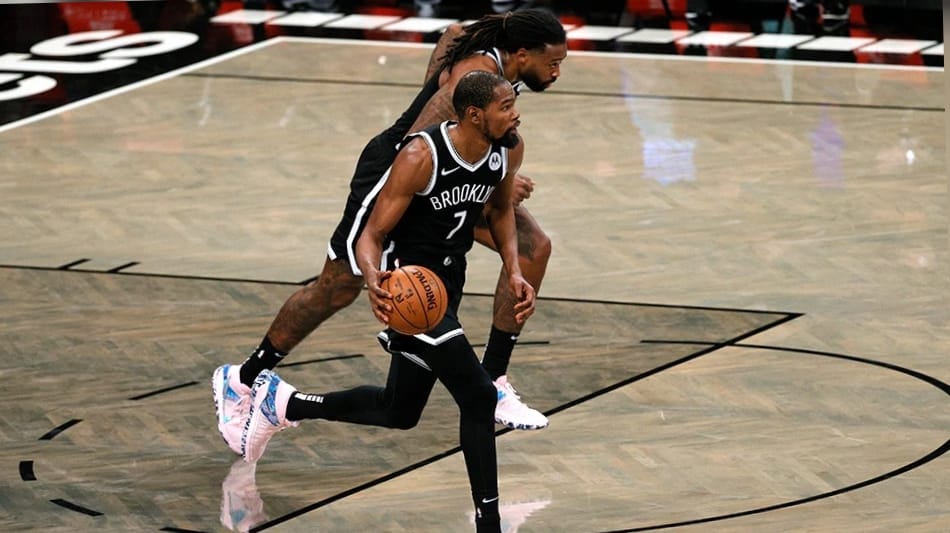 The Brooklyn Nets have become fierce. The Big 3 have started delivering for the franchise. Acquiring James harden for the title run now seems a lot easier after their chemistry. The team has swiftly turned down all the criticism they faced initially. The Nets have found their touch and delivered where it mattered. Getting Kyrie Irving, Kevin Durant and James Harden on a chemistry was initially difficult. However, they seemed to be together flawless recently. Kevin Durant has been simply sensation with the way he is getting buckets for the team.
Returning from a nasty injury, the 'Slim Reaper' has got the league drooling. Kevin Durant's internet trolling was viral that definitely got critics hurling questions on KD. Even after consecutive loss to the Cleveland Cavaliers the Nets were trolled. Despite all criticisms the team has emerged out victorious. Kevin Durant has most definitely been the highlight man for such a comeback for the franchise. Getting buckets when it mattered the most and running transition offence seems so easy with KD.
Kevin Durant goes one-step ahead by trolling internet for the hype
Durant was backed with a ruptured Achilles last season. The horrific injury ruled him out for an entire season. His comeback this year was not as aggressive as he is known to. Kevin Durant is currently averaging 30.5 points this season. This got the Instagram page Bleacher report to praise Kevin Durant on social media. To this, KD responded that he didn't need the gas. Clearly KD has enough of self-motivation to get his game straight up. The jinx is away from his game now and he has really been delivering buckets.
Kevin is unstoppable with all his cross overs and jumpers. One just cannot guard the man when he is driving to the hole. He is the second leading scorer in the game and most likely to win the MVP this season.
Also Read: LA Clippers bounce back from 18-point deficit to win over under-manned…