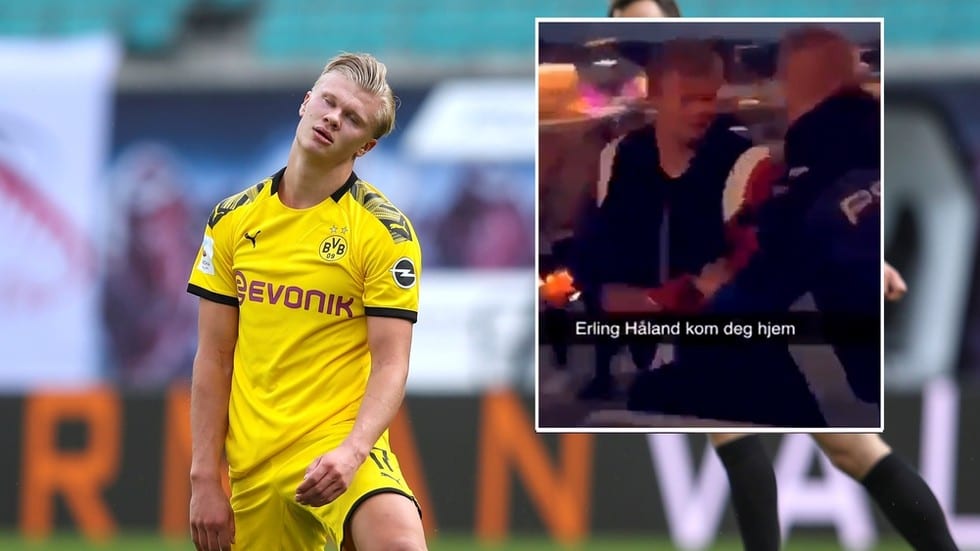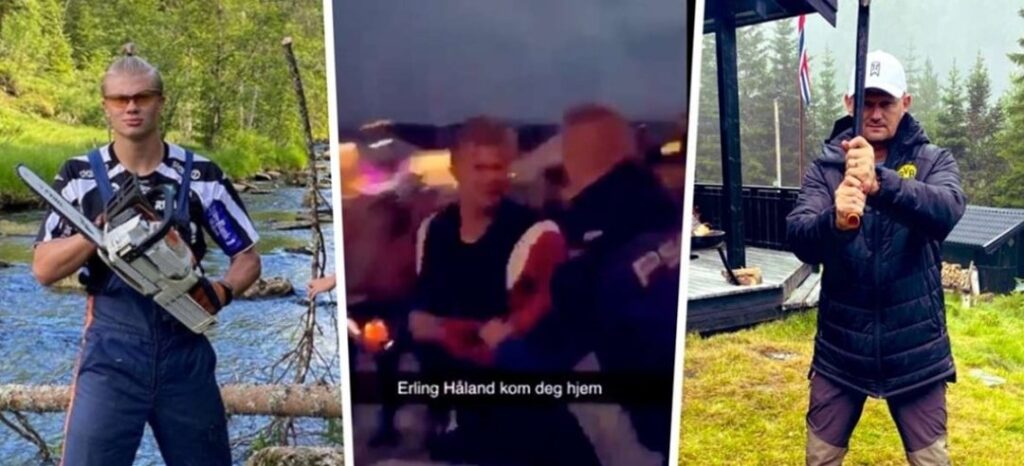 Erling Haaland came back to his home country Norway following the finish of the Bundesliga season and seemed to land himself in a spot of trouble at a night out.
Dortmund striker Erling Haaland has been recorded seeming, by all accounts, to be tossed out of a club during a night out in Norway.
The 19-year-old Norwegian wonderkid has been on vacation back to his nation of origin since his Bundesliga side completed the season a month ago. He has shared various pictures via web-based networking media of him making the most of his downtime with loved ones.
In any case, film caught on Snapchat by an individual from the general public appeared to show him being pushed by an individual from security at a club on Saturday evening.
Haaland gives off an impression of being on a video call, and afterward endeavors to prevail upon the security watch before losing control and yelling. He is then controlled by two men before finally escorting him away at last.
Haaland, who joined Dortmund from Red Bull Salzburg in January, has had a dazzling beginning to life in Germany, with the player having scored 13 goals and made two assists in 15 Bundesliga appearances for the Dortmund side this season.
It wasn't exactly enough for Dortmund to win the Bundesliga title this season. However, they will have high expectations that Haaland can motivate them to the league triumph next season.
Jan Aage Fjortoft figures he could well wind up in Premier League and is inclined towards his move to the England's first-tier football league:
"What he's done is they've always chosen the places he can develop as a player." – Fjortoft said.
"He went from Molde with Ole Gunnar Solskjaer to Red Bull Salzburg because they had a great arena for a young kid and not Juventus, where he had a great offer.
"Then he went to Dortmund because it was the right place for him now.
"He will go to the Premier League I think eventually but it will take him time. It went quicker for him at Salzburg than he thought but he's at a good place now." – he concluded.
Also read: The former Aussie captain 'Mile Jedinak' announced his retirement from professional football